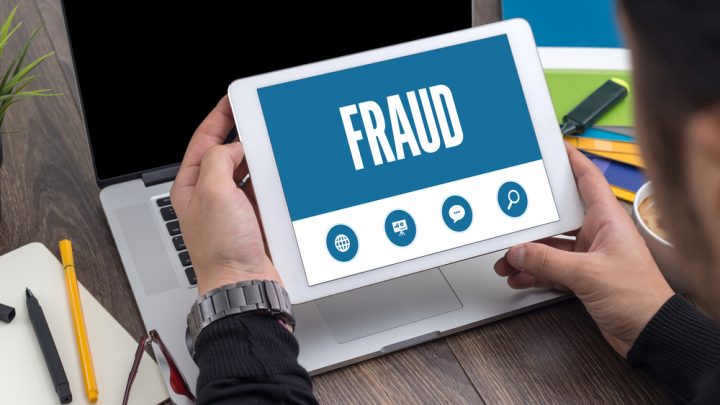 Until recently, criminal defence lawyer Tim Meehan enjoyed a glowing profile on his firm's website.
Now, his name has been removed from both the website and the Queensland Law Society's online directory of lawyers.
It has been reported that Mr Meehan and his clerk, 24-year old Xanthe Larcombe-Weate, are accused of defrauding the law firm of $164,000.
The pair are alleged to have created false invoices, met clients for late-night cash drops, and to have deposited the proceeds into their personal accounts. Court papers state that:
"It has become readily apparent and easily documented that theft from the practice has occurred"
"The scale of the theft is significant and easily traceable through the information and material gathered".
"… the theft was blatant, unsophisticated and always going to be discovered".
Michael Bosscher, the firm's principal, appeared in the state's Supreme Court today seeking an order preventing Mr Meehan and his wife from disposing of their assets, which include a house in Pullenvale, two BMWs and a Mazda CX9 wagon.
The request was granted by Supreme Court Justice Boddice, who noted the seriousness of the allegations.
"I am satisfied there is a basis to infer that if steps were not taken… there is a danger that there would not be assets available to meet a judgment", the Judge said.
Meehan was terminated from his position with Bosscher Lawyers on 16th August.
Queensland Law Society President Bill Potts issued a statement saying:
"The Society has been notified by the relevant firm and… [they are] fully co-operating with the Society in its capacity as the regulatory authority of all solicitors practising in Queensland."
Lawyers Accused of Fraud
Sadly, several lawyers have been accused of fraud in recent years – including Liverpool based lawyer Sonny Wilson who was 'struck off' after falsely billing the Legal Aid Commission $30,000 for work which was not undertaken.
And Stephen Firth, the lawyer who established Firth Compensation Lawyers, was accused of overcharging clients by more than $100,000 – including $40,000 for 4 hours of work.
In fact, the NSW Legal Services Commissioner receives hundreds of complaints every year alleging overcharging by lawyers.
Fraud in NSW
Section 192E of the NSW Crimes Act 1900 makes it an offence to obtain property belonging to another, or obtain any financial advantage or cause a financial disadvantage to another, where this is done dishonestly by any deception. The maximum penalty is 10 years' imprisonment.
To be found guilty, the prosecution must prove beyond reasonable doubt that the defendant:
• By deception, acted dishonestly, and
• These actions created a financial advantage over another person's property, or caused them to suffer a financial disadvantage, and
• The actions were intentional or reckless.
Mr Meehan and Ms Larcombe-Weate will have to await their fate in the Queensland legal system.
Their civil case is next listed on 16th September.
Receive all of our articles weekly