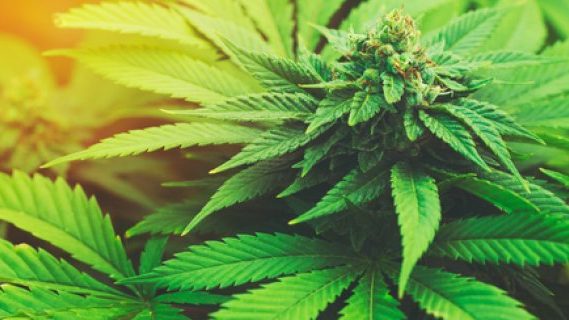 On August 31 this year, another of Nimbin's so-called "Lane Boys" was arrested at Nimbin police station under Strike Force Cuppa, a cross-border police investigation into the large scale supply of cannabis in the NSW Northern Rivers town. The 26-year-old Lillian Rock man is the latest in a total of 29 men arrested in connection with a series of raids that began in late June this year.
The strike force is comprised of Richmond Local Area Command and is assisted by the Northern Regions Operations Support Group. It was formed in August last year to investigate the sale of prohibited drugs by an alleged local criminal syndicate.
The Nimbin Raids
The raids took place on June 28, with NSW police executing six search warrants in Nimbin and Lismore. Police say that during the raids, they seized five kilograms of cannabis, MDMA pills, 100 grams of ice and prohibited weapons, including a gun and a slingshot. They also found stolen property, along with $55,000 cash.
A total of eleven men between the ages of 21 and 35 were arrested. They're known as the Lane Boys, a group of local men, who've been selling cannabis in Paradise Lane, Nimbin. Police had the laneway under video surveillance for a period of six months before the raids.
The Lane Boys charged
The accused were charged with a range of offences including supplying a prohibited drug, consorting, dealing with the proceeds of crime and participating in a criminal group. Ten of the eleven men were granted bail, with conditions including that they're not allowed to speak to each other or to go within a 15-kilometre radius of Nimbin.
Locals protest the arrests
On Monday and Tuesday this week, supporters of the Lane Boys gathered out the front of Lismore Courthouse, as the accused men were appearing before the court. Those gathered were protesting the arrest of the men and calling for them to be brought home. The protesters said the demonstration was about more than just the release of the men, it was a call for the legalisation of cannabis in Australia.
NSW police have described the Lane Boys as a criminal syndicate, profiteering through the sale of illicit drugs and living a "gangster lifestyle" on the Gold Coast.
However, local supporters claim the group are an integral part of their tight-knit community. These young men – who grew up in the area – sold organically-grown marijuana for both medicinal and recreational use. They kept other drugs like ice out of Nimbin and made sure kids didn't get involved in dealing drugs.
More arrests and raids
Since the June raids, four other men in their twenties have been arrested on similar charges. On July 28, two Nimbin men attended Lismore police station and were arrested. On the following day, two Gold Coast men did the same.
On June 23 this year, just days before the Nimbin raids, seven men – not directly involved with the Lane Boys – were arrested in a separate raid on a property at Mount Burrell, about 10 kilometres from Nimbin. During the raid, police allegedly seized fifty plants growing in a hydroponics set-up. A second search warrant was executed at a Lennox Head house, where a further 31 bags of cannabis were allegedly seized.
Police estimate the potential street value of the pot seized at one million dollars. The men were charged with supply of a prohibited drug and cultivation of a prohibited plant for commercial purposes.
Questions regarding the raids
Sydney Criminal Lawyers® caught up with Michael Balderstone, president of the Nimbin HEMP Embassy, over the internet on Tuesday morning. He was about to make his way to the second day of protests. He said Monday's demonstration had been successful, but not a lot had happened in the court room, as only "some bail conditions got changed."
Balderstone questioned the original ABC report of the June 28 raids, as quotes from police made it sound like they were arresting a serious criminal gang with possession of guns and ice. "No one has been charged with the ice and no one knows anything about it," he said. "And the guns, well, one was an air gun and another antique."
Previous raids in Nimbin
It's not the first time Nimbin – the nation's self-proclaimed capital of cannabis – has been subjected to raids. On September 11, 2014, 70 police officers descended upon the town raiding the Oasis Café and Perceptio Bookshop and randomly searched people on the street. Eight people were arrested and two kilograms of cannabis was seized.
In 2010, there was an increase in searches and raids in the local area. And in 2008, the notorious April Fool's Day raid took place, when the Sydney riot squad and several dozen local police raided the HEMP Embassy and Museum.
The implications for Nimbin
According to Mr Balderstone, this year's raids are different from those previous and may have a long term effect on the local community. "They never used the consorting laws before and these bail conditions, which are keeping the Lane Boys out of town, have made the difference," he explained. He added that without the Lane Boys, "strange dealers" have appeared in the town and more ice and other chemical drugs are available on the streets.
The Lane Boys have been charged under the controversial 2012 NSW Consorting and Organised Crime Bill. Dubbed the "bikie laws", they allow police to prevent individuals, with or without a criminal record, from communicating with a convicted criminal. If a person ignores this law, they can face up to five years' imprisonment.
Medicinal cannabis to be distributed in Australia
The NSW government and its police force are cracking down on marijuana in the Northern Rivers region, at a time when medicinal cannabis is about to be legally sold in Australia. In February this year, federal parliament passed legislation allowing for the legal cultivation and distribution of medical marijuana.
While just last week, the Therapeutic Goods Administration came to a formal decision that legalises the medicinal use of the plant as of November. However, it does seem that in NSW the actual distribution of these products could be bogged down by trials for quite some time.
So perhaps the pre-existing, unsanctioned marijuana market in NSW is being cleared away, to allow for Big Pharma to rake in the profits with its soon to be coming medicinal cannabis products.
Receive all of our articles weekly
Author
Paul Gregoire
Paul Gregoire is a Sydney-based journalist and writer. He has a focus on social justice issues and encroachments upon civil liberties. Prior to Sydney Criminal Lawyers®, he wrote for VICE and was the news editor at Sydney's City Hub.