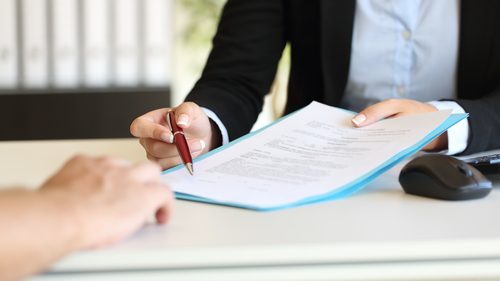 A Canberra man has just had his dispute against a law firm resolved by the Civil and Administrative Tribunal in the ACT, after refusing to pay for legal services, and making a counterclaim for compensation.
How it all began
56-year old Colin Low engaged the services of BAL Lawyers in December 2015 to help him with a workplace dispute, after being dismissed from two projects by his employer.
Both contracts were cancelled with Mr Low's employer advising that although his "technical performance" had been "exemplary," his "work conduct" including his "abrasive communication style" was "unsatisfactory."
After an initial meeting with BAL Lawyers, Mr Low signed an agreement with the firm and paid $5,500 into the firm's trust account.
Between December 2015 and February 2016, BAL Lawyers invoiced Mr Low two more times, for work carried out on his behalf. The fees totalled almost $10,000.
In April, Mr Low asked the firm to cease acting for him because he felt they did not "fight tooth and nail" to have him reinstated in his former position. Several months later, the firm launched a dispute in the ACT Civil and Administrative Tribunal (ACTCAT) against their former client, to recover outstanding legal fees.
The ACTCAT – which is the equivalent of the NSW Civil and Administrative Tribunal – is sometimes referred to as the consumer's court, or the people's court. It was established to free up courts from dealing with civil matters.
These tribunals handle disagreements between landlords and tenants, builders and homeowners, and disputes over the supply of goods and services such as the issue between Mr Low and BAL Lawyers.
Counter-claim
Upon being notified of the law firm's claim, Mr Low filed a counter-claim for nearly $20,000, arguing the firm failed to fight his claim "forcefully enough".
Mr Low represented himself at the tribunal, and also sought money for the time and cost involved in preparing his own defence.
In a final twist, BAL Lawyers decided it would not claim anything above the original $5,500 he had already paid, and chose to drop its tribunal application completely.
But Mr Lowe pressed on and the tribunal has just reached its final decision – dismissing his claim.
It found that the cost agreement, where how much does a lawyer cost is stated, between the parties was clear. It also found no evidence that the advice given to Mr Low was wrong, or that its strategy or conduct in running his case were negligent.
The final outcome is that Mr Low will not pay any more than the original $5,500, and neither party will pay costs or anything further.
Complaints against lawyers
Unfortunately, disputes between lawyers and clients are not uncommon. There are cases where clients are disappointed about the outcome of their cases, or have been overcharged, or where lawyers have failed to adequately communicate or obtain proper instructions.
There are also occasions where lawyers have breached their professional obligations by acting unethically or even illegally.
If you have concerns about how a lawyer has acted in your case, you can lodge a complaint to the Legal Services Commissioner in NSW, or the equivalent body in your state or territory.
Receive all of our articles weekly