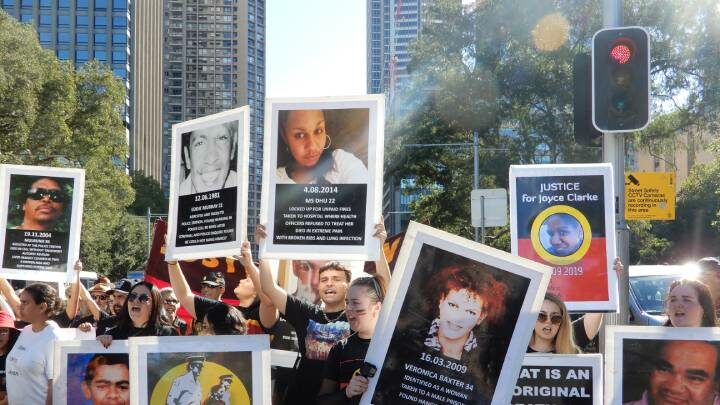 The McGowan government passed legislation establishing a new high risk offenders regime in the state of Western Australia in June last year.
The laws enable the WA Supreme Court to order inmates who've been convicted of a serious crime to continue their imprisonment after having served their time. And critics are warning that this has opened the way for the indefinite detention of First Nations prisoners.
While Indigenous incarceration rates are a crime nationwide, Western Australia takes the cake. In March this year, Aboriginal and Torres Strait Islander people accounted for 44 percent of the WA adult prisoner population, yet they only account for 3 percent of the state's overall populace.
Taking effect on 9 July last year, the High Risk Offenders Act 2020 (WA) (the Act) sets up a two-tiered system for extending the punishment of violent and sexual offenders, either by continuing incarceration or being supervised in the community after their sentences have expired.
These laws aren't unique in Australia. Indeed, the high risk offenders regime in WA has incorporated the state's similar pre-existing dangerous sexual offender laws. However, the new system in the west stands out for the exceptionally low bar it's set in regard to who's captured by its measures.
And a constitutional challenge to the laws is currently being mounted in relation to a Noongar man in his twenties, who's set to go before the High Risk Offenders Board to ascertain whether he can be subjected to indefinite detention or a supervision order on completion of his sentence for robbery.
Extreme prejudice
"The laws are inherently racist and already impacting vulnerable young Aboriginal men who aren't deserving of this," said Curtin University Law School Associate Professor Hannah McGlade, who's assisting with the constitutional challenge.
"They have been institutionalised since childhood," the Noongar woman told Sydney Criminal Lawyers. "They come from families impacted by the past genocidal practices of child removal and assimilation."
The challenge relates to Peter Garlett who was convicted of aggravated armed robbery, under section 392 of the Criminal Code (WA), in 2017. At the time, the Noongar man was sentenced to three years and six months behind bars. And this is the only sentence he's received as an adult.
Launched by Roe Legal Services, the case will challenge the constitutional validity of a number of provisions contained within the Act, as well as asserting that these laws also breach the Racial Discrimination Act 1975 (Cth).
"Aboriginal prisoners need culturally appropriate and therapeutic interventions, and opportunities to fulfil their potential in life," McGlade continued. "The state is punitively attacking its most marginal citizens and denying their human rights to live a meaningful life."
The guts of the bill
The legislation established the High Risk Offenders Board to assess – via a test set out in section 7 of the Act – whether an inmate coming before it is a high risk offender and, therefore, warrants one of either two types of restriction order be imposed.
To warrant an order, an offender must have been convicted of a serious offence. These are set out in schedule 1 of the Act and mainly entail state offences carrying at least seven years imprisonment or serious Commonwealth offences. And crimes can also be declared a serious offence.
Section 26 of the Act permits an individual be placed under a continuing detention order "for an indefinite term". Unlike similar orders in NSW, which automatically expire after five years, in WA, a court has to actively move to rescind such orders.
The second type of restriction order is a supervision order, which is contained in section 27 of the Act. These involve living within the community under certain conditions – a range of which are listed in the legislation – and the law stipulates that these orders must have a start and end date.
An unconstitutional regime
As required under section 78B of the Judiciary Act 1903 (Cth), when a matter involving a constitutional challenge comes before a state court, the federal attorney general must be notified of the proceedings in case the chief lawmaker decides to intervene.
In accordance, Roe Legal Services principal Paul Sheiner wrote to attorney general Michaelia Cash on 10 September, outlining that his firm plans to challenge the constitutional validity of the Act, including that restriction orders currently capture robbery offences.
The lawyer claims the laws in question impose upon the institutional integrity of the WA Supreme Court and in turn are incompatible with chapter 3 of the Australian Constitution. This is based on the Kable principle, which provides that a law cannot bestow a non-judicial function upon a state court.
Sheiner contends that the high risk offender regime also breaches section 9 of the Racial Discrimination Act. The legal team will argue that certain provisions within the Act lead the Supreme Court to partake in indirect discrimination.
The high risk offenders laws do this by requiring the court to take into account prior imprisonment, convictions and matters of social disadvantage when determining whether a restriction order be imposed. And these conditions disproportionately affect First Nations peoples.
Punishing the oppressed
"According to the Hansard, the Act extends the potential of indefinite detention to about 1,100 prisoners. Given Aboriginal men comprise about 40 percent of the male prison population, we expect over 500 Aboriginal prisoners to be potentially affected by this," McGlade outlined.
With a focus on Aboriginal justice and racial discrimination law, the academic explained that WA attorney general John Quigley has publicly made a commitment to reduce Indigenous incarceration rates in his state, however this law shows he was hardly serious about the matter.
McGlade added that the Act actually functions as a means to punish Aboriginal people for their overincarceration, their financial circumstances and the systemic discrimination they're subjected to by then classifying them as "repeat high risk serious offenders" deserving of indefinite punishment.
"It's draconian and against principles of human rights for people to be indefinitely detained in such circumstances. The ICCPR prohibits cruel and inhumane treatment, and this meets that standard," she concluded.
"This puts Aboriginal prisoners at an increased risk of dying inside, and our state has more deaths in custody than any others."
Receive all of our articles weekly