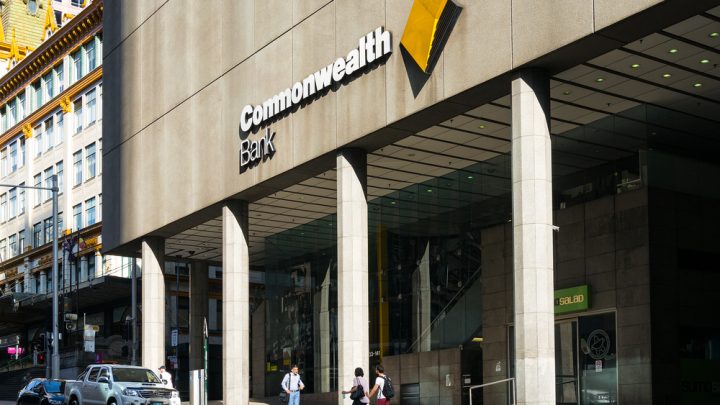 Bank robberies and dramatic 'hold-ups' make for gripping movie plots – but to what extent does this mirror real life?
Just last week, a botched bank robbery took place in Sydney's CBD, right in front of visiting celebrity Kelly Osborne, who found herself caught up in the drama.
The unidentified man entered the Commonwealth Bank on the corner of Market and Castlereagh Streets last Friday.
Armed with a knife, the man lunged at terrified customers and staff, demanding cash, but ended-up fleeing empty-handed towards Hyde Park. Kelly Osborne was being interviewed in the area at the time.
The assailant is still on the run.
Modern banks have sophisticated surveillance and security systems, and hold-ups have become relatively rare; with robbers focusing on other businesses and the internet to make their money. And while the would-be robber in the above case left empty handed, many have gotten away with a whole lot of loot.
Let's look at what was perhaps the most publicised bank robbery in recent Australian history – the 1984 bank robbery and hostage crisis.
Australia's Most Famous Bank Robbery
The man behind the robbery, Hakki Atahan, wanted to get rich quickly, and, like many before him, decided that targeting a bank was the solution to his financial predicament.
Between March 1983 and January 1984, Mr Atahan committed not just one, but an estimated 17 robberies, pocketing large sums of cash in the process. He spent the money on luxury apartments, expensive jewellery, fancy holidays and gambling.
But his spate of robberies was ended on 31 January 1984 when he brazenly attempted to rob three banks in a single day. The first and second went off without a hitch, but by the time he got to the third bank, police were hot on his heels.
Before Atahan demanded the cash, one of the bank employees managed to set off the alarm, with police arriving just as Atahan was stuffing the notes into his suitcase.
Police swarmed on the bank, but couldn't get in. When Atahan was ready to make his escape, he surrounded himself with five hostages and made his way to the getaway car. The bank manager was forced to walk in front, with a gun held to his head, while the others were so close that police could not get a clear shot.
Five people, including Atahan, got into the car and the bank manager was ordered to drive. They travelled to Atahan's home, where they picked up his girlfriend and set one hostage free.
They attempted to set off again, but police cars had blockaded the area, and a helicopter hovered above. Atahad directed the bank manager to smash through the blockade. He then shot at police, hitting one officer in the face.
Although injured, the officer was fortunate enough to survive.
Other officers started shooting at Atahad, who was hit several times and died. All of the hostages survived, although one suffered a wound to the leg and others were cut by shattered glass.
Atahad was a keen habitual gambler, and had just $467 to his name at the time of his death.
Penalties for Robbery
There is no specific offence in NSW for 'robbing a bank', but the offence of 'robbery' – or stealing from a person using threats or actual violence – is covered by section 94 of the Crimes Act 1900. It comes with a maximum penalty of fourteen years' imprisonment.
If aggravating factors are present, such as being in company (with another) when committing the offence or being armed with an offensive weapon (such as a knife), the maximum penalty jumps to 20 years.
And if another person is wounded or seriously injured, the maximum penalty rises to 25 years.
As the maximum penalties suggest, the offence of robbery is taken very seriously by the courts – so much so that a 'guideline judgement' has been handed-down by the courts for 'robbery in company' to ensure that sentences are consistent and harsh.
'Standard non parole periods' may also apply; which are guideposts or reference points for the sentencing Judge when determining the appropriate 'non parole period'; ie the time which must be spent in prison before an offender is eligible to apply for release.
It is therefore crucial to take any allegations of robbery very seriously – whether you are innocent or guilty of the charges. A good criminal defence lawyer with a proven track record in robbery cases will be able to draw on a wealth of experience and expertise to obtain the best possible result in your case.
Receive all of our articles weekly