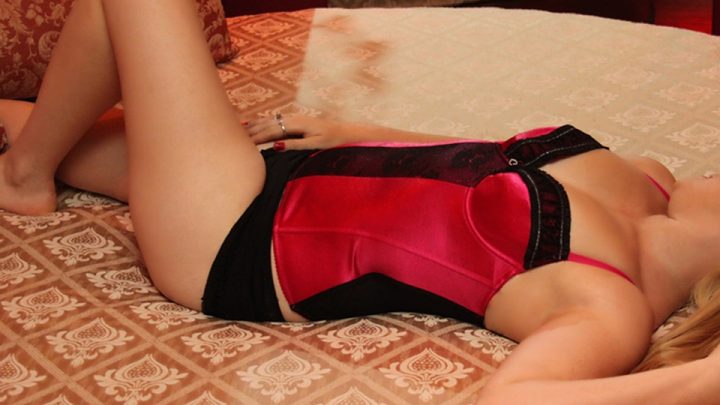 There are a number of rules governing the licensing process for brothels in Sydney, and the rest of NSW.
The licensing process was tightened last year in an attempt to lessen the involvement of organised crime in brothels, and the exploitation of workers.
The regulation of brothels is now in the hands of the NSW Government, rather than local councils.
The involvement of organised crime in the sex industry is an issue, and not only for unlicensed brothels. There have been cases of licensed brothels in Sydney and Melbourne being implicated in sex trafficking.
In 2011, federal police investigations identified at least two Sydney brothels and three in Melbourne that were allegedly linked to international human trafficking and sex slavery.
It is alleged that this particular trafficking ring duped young, Asian women to travel to Australia under the pretence of study, where they were then forced to work as sex slaves in brothels.
How big is the problem of human trafficking?
The UN Office on Drugs and Crime (UNDOC) states that trafficking is a problem for virtually every country in the world, affecting thousands of people each year.
Many trafficking victims are from South East Asia, and the percentage of child victims rose to 27% between 2007 and 2010.
Since the introduction of the Trafficking Protocol, which came into effect in 2003 under the UN Convention against Transnational Organised Crime, many countries including Australia have amended and introduced new legislation related to human trafficking.
According to an Australian government report on human trafficking published last year, 15 people have been convicted for trafficking, sexual slavery and servitude offences between 2004 and 2012.
The convictions related to nine cases involving at least 37 victims. The report showed 346 investigations had been carried out by federal police during that period, and made clear that the number of investigations, arrests and convictions is not an accurate reflection of the full scale of the issue.
So what exactly is human trafficking?
Human trafficking is defined by the UN as the:
Recruitment, transportation, transfer, harbouring or receipt of persons by means of the use of threats, force, coercion, abduction, fraud, deception, abuse of power or of a position of vulnerability, or the giving or receiving of payments or benefits to achieve the consent of a person having control over another person, for the purpose of exploitation.
Exploitation includes, at a minimum, the prostitution of others, or other forms of sexual exploitation, forced labour or services, slavery or practices similar to slavery, servitude, or the removal of organs.
What are the issues surrounding victims?
As well as the illegality, there are also concerns surrounding the welfare of victims of human trafficking.
A joint study conducted by the University of Queensland and Sydney University found that victims of human trafficking in the Sydney region lack access to government support.
The five-year study, published in 2012, found this lack of support is due mainly to the national focus being more on disrupting organised trafficking and catching those responsible. According to the report, services are "sparse, uncoordinated and poorly funded."
Co-researcher Associate Professor Julie Hepworth states that governments and support organisations need to work together in providing health services, and other support such as trauma counselling.
She said it is also important to understand how women ended up being trafficking in the first place. "Many have been forced or tricked into being trafficked in the sex industry from a young age and have no knowledge of anything else. They also fear deportation because they face being ostracized by their home communities."
Associate Professor Hepworth says that it is impossible to accurately say how many women are trafficked in Australia because of the hidden nature of the problem.
There's no doubt that organised crime and human trafficking continues to be an issue in the sex industry, not only in brothels in Sydney and NSW, but across Australia.
It remains to be seen whether the changes in licensing for brothels in NSW will have any affect on lessening the involvement of organised crime.
Receive all of our articles weekly