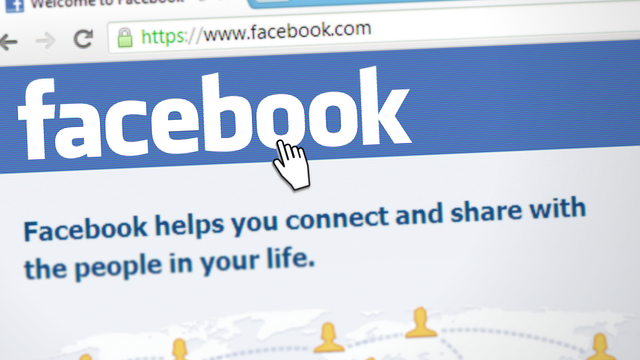 The defendant is normally the one who 'faces the fire' inside the courtroom.
But in one recent court case in Sydney, the tables were turned when it was revealed that a police officer had acted outside the law.
The Case
Rhys Liam Halvey was charged with three counts each of 'using a carriage service to offend police' and 'publishing an indecent article'.
But the information upon which the accusations were based was gathered through one police officer's illegal conduct – with Senior Constable Daniel Moss brazenly admitting that he illegally hacked a closed Facebook page using the login details of one 'Rhys Brown', monitored the page for four months and downloaded incriminating posts.
Those posts included the photo of a twerking Miley Cyrus with an image of a police officer superimposed to make it look like he is smacking her behind (above).
When the case reached a defended hearing in Parramatta Local Court, the tables were turned and it was Officer Moss being accused of criminal conduct.
Magistrate Roger Brown described Moss' actions as "reprehensible" and pointed-out that they constitute a "criminal offence".
Halvey's lawyer didn't miss the opportunity to delve into the extent to which Moss was willing to commit crimes in order to gather evidence.
But Magistrate Brown could not contain himself, asking the officer: "So you didn't obtain a Supreme Court warrant… you didn't obtain any judicial authorisation to invade the privacy of Rhys Brown's Facebook did you?"
Perhaps of even greater concern was that two senior police officers supported Moss' criminal conduct – swearing affidavits backing Moss' conduct. Another officer had the nerve to ask the court to spare Moss from further cross-examination!
At one point, the police prosecutor sought an adjournment to argue that Moss should not be asked any further questions because revealing police methodology could compromise other investigations.
But Magistrate Brown refused the request, saying "police methodology doesn't permit police to commit crimes, it's a simple as that."
His Honour excluded the illegally obtained evidence under section 138 of the Evidence Act 1995 (NSW), then dismissed all of the charges and ordered that police pay $14,429 in legal costs; which means that the taxpayer will foot the bill for Moss' illegal actions.
Halvey's lawyer says he has referred the matter to the Police Integrity Commission.
Concerns over Illegal Hacking
It was reported last year that the NSW Police Force spent $72 million on surveillance software to break into phones and computers, record keystrokes, take screenshots and even control microphones and web cameras.
It is a move that raises the very real concern that police officers are engaging in illegal hacking unbeknownst to members of the general public.
Police are normally required to obtain a warrant before they can hack into a person's private information. However, as the conduct and attitude of police officers in the above case demonstrates, members of the police force are not only acting without regard to the law, but are brazenly 'thumbing their noses' at the courts and criminal justice system in the process.
If you have been subjected to an improper or illegal search, it is a good idea to contact an experienced criminal defence lawyer to find out your options and the best way forward.
Receive all of our articles weekly