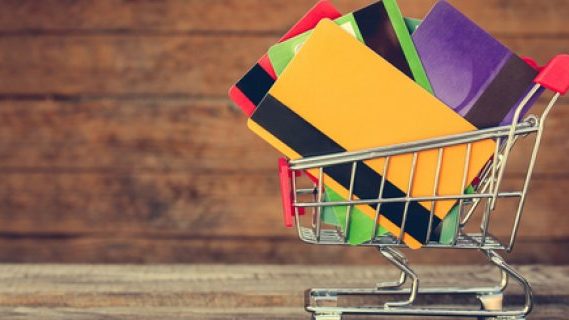 A young man who allegedly stole credit cards in early December has found a way of getting around the problem of having to quickly buy goods before the stolen credit cards are cancelled – he just used the credit cards to buy gift cards.
After breaking into a car and stealing credit cards, the hooded man went to nearby Coles and Woolworths supermarkets, where he used them to buy gift cards.
This means that he – or the person he gave the gift cards to – can continually purchase goods at any Coles or Woolworths supermarket nationally.
Gift cards are like cash
While credit cards can be cancelled, it is much harder for retailers to identify a stolen gift card and have it blocked from use.
Police are appealing for information in relation to the theft and have circulated a picture taken from CCTV of a man they believe can help with their enquiries.  According to police, he appears to be Caucasian, 175 to 185cm tall, and between 25 and 35-years-old.
Coles' cards are not able to be cancelled or refunded once they have been activated, and all gift cards are activated at the point of sale.
A spokesperson for the Coles Myer Group says it is impossible to cancel the cards without knowing the gift card number, adding that the number cannot be tracked after sale.
However, Woolworths has a different system for recording gift card purchases, and the company says it is likely that the Woolworths' gift cards will traced back to the credit card the man purchased them with. The cards could be cancelled upon receiving proof of fraudulent activity.
In the meantime, the cards can be used to purchase just about anything, from grocery and household items to booze, tobacco and petrol.
Credit card theft is on the rise
Credit card theft and related fraud offences have hit an all time high since 'tap and go' technology was introduced in Australia several years ago.
Because transactions under $100 can be easily conducted by anyone holding a pay wave card without the need for security checks such as signatures or pin numbers, it is easier than ever for thieves to access the funds of unsuspecting victims.
State-based statistics
Victorian Police Commissioner Ken Lay has already expressed dismay at the technology, saying that the introduction of 'pay wave' cards has put an additional burden on police resources.
Police in South Australia support his claim, saying that in the southern state, handbag theft is on the rise and in almost half of cases, stolen credit cards are used in fraudulent transactions.
In one incident in Adelaide, thieves made 51 transactions on a victim's stolen card, totalling $2175, before being discovered.
Statistics from NSW also suggest that credit card fraud is on the rise. And while the major banks will reimburse for fraudulent transactions, police are urging us to look after our belongings, especially our bags and wallets when we're out shopping, or eating, or at the beach.
Police are also warning people not leave expensive items like computers, phones and wallets on display in vehicles (even when they are locked in secure car parks) as they are a magnet for would-be thieves.
It's important to remember that credit cards can not only used to access money from your bank account, they can also be used in identity theft, which can be much harder to recover from.
Receive all of our articles weekly