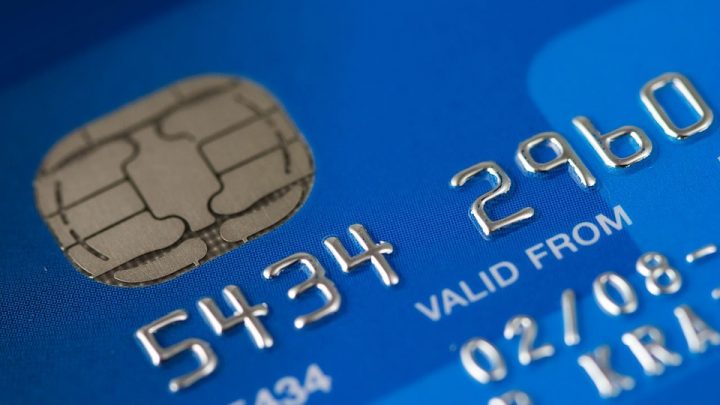 Tap and go credit cards were supposed to make our lives easier, especially for those quick transactions that you don't want to waste time over, like a few beers from the bottle shop on a Friday evening, or milk, bread and the newspaper.
While many of us think these cards are the greatest invention since sliced bread – tap and go, or 'PayWave' transactions account for about half of the credit card purchases we make and we love the convenience factor, it turns out thieves are having a field day with them too.
Because PayWave allows shoppers to make transactions under $100 without the need for a pin number or other identification, thieves can use them to buy hundreds of dollars worth of goods and services, in just minutes, often before their poor unsuspecting victim realises his or her card is missing.
We reported last week on the alleged theft of a woman's handbag as she lay critically injured in a car wreck on the Central Coast, and it wasn't until days later – as the woman's family were making arrangements for her funeral – that they noticed transactions on her card. Two people were charged with larceny and fraud over the incident, and one of them was refused bail.
A nationwide problem
The Central Coast case is a particularly disturbing example of alleged credit card theft and misuse, but every year in New South Wales hundreds of handbags and wallets, or just cards themselves, are stolen. And, as reported in another Sydney Criminal Lawyers® blog, tap and go fraud is adding to the already massive problem of credit card offences in Australia.
Victorian Police have been outspoken about the fact that tap and go cards are chewing up police time and resources, even going so far as meeting with major banks about how to address the issue, and new figures from South Australia show that this type of crime is a big problem there too.
5,000 handbag thefts were reported in South Australia over the past 12 months, and in almost half (40%) of those cases, the cards had been used in fraudulent transactions.
Police in SA say there's been a ten percent increase in thefts of wallets and handbags since 2014, around the time the tap and go technology was introduced into Australia. Furthermore, Police believe that the cards are what thieves are after, because without the need for a signature or pin identification, the credit and debit cards almost as good as cash.
In one reported incident, a woman's handbag was stolen from a food hall and, within six days, thieves made 51 transactions on her card, totalling $2175.
In another incident, a man had his wallet pickpocketed while at a suburban shopping centre. In just 10 minutes, a female offender had made eight purchases totalling $347 including sunglasses, clothing and food. When arrested, the woman told police she knew she only had a short period of time to use the card because the bank would block purchases as soon as it was notified of the theft.
So heed the warnings. While there is no way to disable the electronic chip in your card, you can protect yourself in other ways, like ensuring you don't leave your handbag or wallet unattended.
According to police, theft hot spots include licensed premises, outdoor cafes, restaurants and shopping centres.
Police tips for cardholders
Police are advising those who own tap and go cards to:
Keep cards secure at all times.
Not leave handbags or wallets in cars or unattended when out.
Not lend cards to anyone.
Make sure that any mobile phone capable of making electronic payments is locked when not in use.
Report lost or stolen cards to the relevant financial institution immediately.
While banks will normally reimburse fraudulent credit card transactions, it is a hassle to go through the process. And we shouldn't forget that cards can be used in identity theft too, which is also on the rise in Australia.
In fact, identity theft is estimated to cost us more than $1.6 billion annually and often takes victims years to recover from.
Receive all of our articles weekly