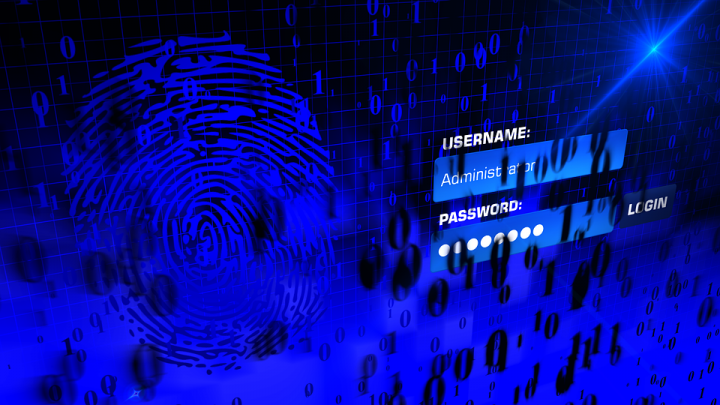 Identity theft is a growing problem in Australia. According to information from credit bureau Veda, more than 770,000 people have fallen victim to identity theft in the past year alone. It is a crime which has the potential to make even the most careful individual a victim, and can have serious consequences when it comes to landing innocent people into trouble with authorities.
What is identity theft?
The Australian Federal Police report that identity crime is costing Australians upwards of $1.6 billion annually.
Identity theft is the unauthorised taking and the fraudulent use of the identity of a natural person, either living or deceased, or body corporate. The fraudulent use can include but is not limited to:
Binding the individual or business to contracts such as loans, mobile/phone plans or services.
Accessing accounts.
Applying for a passport, driving licence, or Government benefits.
Accruing debts to the individual or business.
Registrations of businesses and/or vehicles.
Money laundering.
Who is liable?
If you're a victim of someone stealing your credit card or other details, you could potentially be liable for losses or contract commitments made in your name until the incident is reported.
Most electronic transfers do have time limits on the reporting of errors, so it is important to check your bank statements regularly and to ask your financial institution for their policies on such matters. Reporting outside these timeframes could leave you suffering the loss.
If the report of the fraud is within the institution's timeframes however, and you are not found to be grossly negligent (such as lending a credit card to someone not attached to the card's authority), then you will likely be able to recoup the funds.
More severe consequences
While no one would argue that having someone use your credit card details fraudulently is a minor problem, there can be even more serious consequences for victims who have their passports or other photo identification stolen.
Stolen passports can be used to travel illegally and to commit serious crimes. This could result in you being questioned, warrants being issued, and arrests being made. In practical terms, it may fall upon you to show that you have been a victim of identity theft, which could end up being costly, time consuming and extremely stressful.
How does it happen?
There are a number of ways that your personal details can be stolen:
Phishing scams: These are a common method of stealing financial details. Thieves send fake emails that look like they are from a legitimate source such as a bank, and ask for information including account details to be verified.
Social media: Your social media accounts can be a goldmine for thieves. They often contain personal information such as your name, date of birth, and living city. There may be other personal information that can assist unscrupulous individuals to build a fake profile.
Mail: Thieves can steal mail which contains personal information such as bank statements from unsecured letter boxes or rubbish bins.
Purchases/donations: Personal information can easily obtained by thieves if you give donations person-to-person or buy products through an unsecured website.
Keys to protecting yourself
There are several ways to limit your vulnerability to identity theft:
Know that your bank will never ask for your internet password through an email or call you and request such information.
Only purchase items through a secured website. You will normally know it is secured if there is a picture of a padlock in the address bar.
Never give your personal details to people you cannot verify. Institutions you are registered with should have all your personal details on file. Any request for personal information is a warning sign. If unsure, hang up and call the institution directly to verify the authenticity of the request.
Always type the web address into the browser on your computer. Avoid clicking on links, especially if the link was sent via an email.
If an email is sent from your bank which requires you to download software or type your username and/or password, be suspicious. Call your bank for verification and do not use any phone number attached to the email without verifying its authenticity.
Change your passwords regularly on your email accounts and internet banking.
Check financial statements to ensure that all transactions are true and correct.
Secure your letterbox and shred any discarded statements.
Keep privacy settings on high when using social media sites, and do not upload personal information.
Turn off your wireless internet when not in use, and always shut down your computer.
Never use public computers or unsecured internet when accessing internet banking or personal information.
Government announces new measures to tackle this type of crime
The federal government is moving to crack down on identity crime, investment fraud and tax evasion, spending $127.6 million over four years on the new Serious Financial Crime Taskforce.
The taskforce will include ASIC, the AFP, Australian Customs and Border Protection Services and the Attorney-General's Department, and will also take over the Australian Tax Office's Project Wickenby investigations.
What to do if you discover you are a victim of identity theft
The moment you become aware that you are a victim of identity theft you should take these following steps:
Report the matter to the police and ensure you receive an event number. In NSW, the police are working on the prevention of identity theft and require that a fraud report form be completed. Save yourself time and fill it out before your appointment at the station.
While at the police station, make sure you also fill out a statutory declaration.
Report the matter to your financial institution and any other relevant agencies, taking note of the person you reported it to, the day, the time and ask for a written confirmation of the report.
Seek information on whether you need to fill out a Commonwealth Victims Certificate. The certificate may help support your claim of identity theft when dealing with federal agencies or organisations, but certain criteria must be met.
If you do find yourself in a situation where you have become a victim of identity theft and it has caused you to become a suspect in a criminal offence, advice from a criminal lawyer who is experienced in handling these types of cases could significantly reduce the time it takes to clear things up.
Receive all of our articles weekly