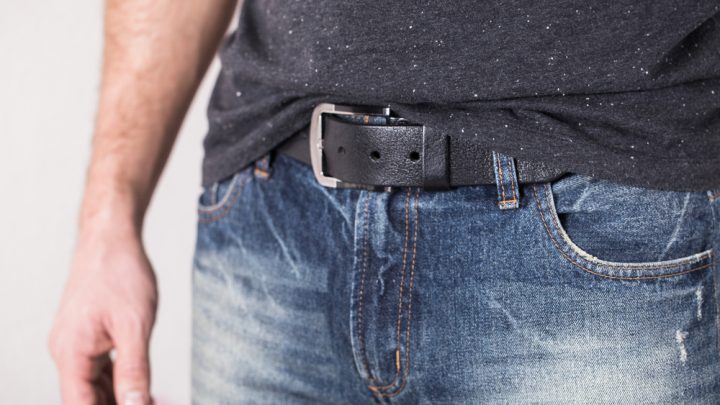 Smoking is a dangerous habit, just ask Omar Chaouk.
The son of the late Melbourne underworld boss, Macchour Chaouk, accidentally shot himself in the right testicle when reaching into his pocket for a cigarette, firing his pistol instead.
Omar Chaouk faced the County Court in Melbourne this week over the incident, charged with illegal possession of a gun.
Mr Chaouk was also charged with the theft of two cars and a Harley-Davidson motorcycle, after asking the owners if he could take the vehicles on test drives.
He pleaded guilty to those and a string of other offences, including armed robbery, breaching bail, unlicensed driving and dealing with the proceeds of crime.
Drug induced bender
Chaouk's criminal defence barrister told the court his client's drug use was "out of control" at the time, as he was smoking ice daily and also using GHB.
The court also heard that while taking a car on a test drive, Chaouk stopped and directed its owner to get out to put a $50 note in someone's letterbox. Chaouk then drove away.
He also stole a Harley-Davidson after taking it for a test run, and drove off in another car after pretending to be interested in buying it. Chaouk was brandishing a .22 calibre silver handgun while test driving the car, telling the owner he thought Serbian gangsters were after him. The owner tried to call a mutual friend as Chaouk became increasingly agitated and yelled at him to get out of the car.
A week later, Chaouk shot himself with the same gun while reaching into his pocket for a cigarette.
Began to cry
In court, the prosecutor noted that Chaouk pulled down his pants and began to cry after shooting himself, asking a friend if he was going to die. His friend drove him to hospital, where he told medical staff he had shot himself while playing with a pen gun.
Doctors found a five-millimetre bullet entry point near his navel, and an abrasion and swelling on his right testicle. Chaouk was discharged the next day, and later arrested by police.
He has been behind bars ever since.
Assessment for intellectual disability
Chaouk's defence team says their client has an intellectual disability, which could reduce his moral culpability over his offending.
His barrister asked for the case to be adjourned for an assessment to determine whether his low IQ and mental-health problems contributed to his offending, which could affect the ultimate penalty.
The firearms and the motor vehicle charges each carry maximum prison 10 years in Victoria. However, evidence of mental impairment can be used to:
Reduce the offender's moral culpability (but not his or her legal responsibility) for the offence – this could affect the weight given to just punishment and denunciation as purposes of sentencing the offender
Influence the type of sentence that could be imposed and the conditions in which the sentence could be served
Reduce the weight given to deterrence as a purpose of sentencing – this would depend on the nature and severity of the mental impairment and how this impairment affected the mental capacity of the offender at the time of his or her offending and at the time of sentencing
Increase the hardship experienced by an offender in prison if he or she suffered from mental impairment at the time of sentencing, and
Justify a less severe sentence where there was a serious risk that imprisonment could have a significant adverse effect on the offender's mental health.
Chaouk has alread spent more than 550 days in custody, and he has been remanded in custody until the case returns to court in December.
Image credit: Yahoo News
Receive all of our articles weekly
Author
Sydney Criminal Lawyers
Sydney Criminal Lawyers®
is Australia's Leading Criminal Defence firm, Delivering Outstanding Results in all Criminal and Driving cases. Going to Court? Call (02) 9261 8881 for a Free Consultation.