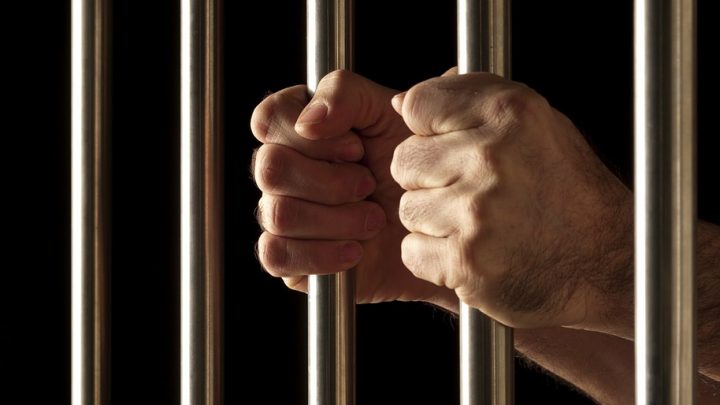 After serving a "non parole period" in prison, inmates are eligible to apply for release on parole.
But for those serving life sentences in South Australian prisons, the process is about to get a whole lot harder, with the government announcing major reforms to parole laws.
The SA government has indicated that it will refuse to grant parole to murderers serving life sentences where they refuse to disclose the location of a victim's body.
This is just one of several reforms promised by the South Australian government as part of its promise to ensure that 'life means life.'
What is Parole?
When a person is sentenced to full-time imprisonment here in NSW, the sentencing judge will generally specify a "full term" and a "non-parole period".
The non-parole period refers to the portion of the sentence which a person must serve in prison.
Once they have served that period, they can apply to the Parole Board for release into the community on parole.
For those unfamiliar with legal jargon, "parole" essentially refers to the period during which a person who has served a specified amount of time in prison is released into the community, subject to their agreement to abide by certain parole conditions.
Examples of parole conditions are that the person must be of "good behaviour" (i.e. not commit any offences), that they submit to drug and alcohol testing when required, participate in any required programs and be supervised by Community Corrections.
If a person breaches their parole conditions, a report is normally sent to the Parole Authority, which can either decide to take no action on the breach, send out a written warning, ask the person to attend a parole office and explain the breach, or revoke parole and issue a warrant for the person's arrest.
Those who have their parole revoked may be returned to prison, but if they feel that the decision is unjustified, they can ask for a 'review hearing', in which the Parole Authority will decide whether to reinstate parole or uphold the revocation.
Big Changes in South Australia
The recently announced changes will make it more difficult for South Australian inmates to obtain parole after serving their non-parole period in prison.
Several of the changes are aimed at those serving life sentences for homicide.
For instance, new laws will be introduced which will see parole being automatically refused to inmates who do not disclose the location of victims' bodies.
The concern, of course, is that anyone who was wrongly convicted will never be eligible for release, regardless of their rehabilitation and good behaviour in prison – a situation that may be seen as unfair.
Another government proposal is for those sentenced life imprisonment, or "lifers", to be electronically monitored for the rest of their lives.
This legislative amendment follows hot on the heels of a 2014 promise by the State Government to fund 200 GPS monitoring devices.
Correctional Services Minister Tony Piccolo, who has been instrumental in reforming the law, has promised to implement additional changes which will see "lifers" remaining on parole for the rest of their lives.
Currently, lifers remain on parole for anywhere between three and ten years.
Overhaul of Parole Authorities
While these radical changes might be seen by some as an obvious attempt to appear tough on crime – particularly in light of the recent inmate reclassification scandal – there is one silver lining to the new laws.
As part of the reforms, the South Australian parliament will lose the power to veto recommendations of the Parole Board.
Currently, recommendations by the Parole Board to release an inmate must be signed off by the Governor, who seeks advice from the Executive and Cabinet ministers prior to approval.
This means that parliament has the final say in whether or not an inmate is released; a decision which can be influenced by political considerations.
For years, Frances Nelson QC, who heads South Australia's Parole Board, has sought to make the parole review process more independent by limiting the extent of political interference, arguing that decisions to refuse parole were politically motivated.
Nelson's claims are backed by statistics which show that in the past 18 months alone, Cabinet has denied 10 out of 14 parole requests made by inmates serving life sentences.
Under the new system, the Parole Board will have the final say – and may only be appealed against to a body overseen by a retired Supreme Court Judge.
But while this will go some way in promoting the independence of the judiciary, they pale in comparison to the likely impact of the other changes, which are clearly politically motivated and reactive.
Receive all of our articles weekly