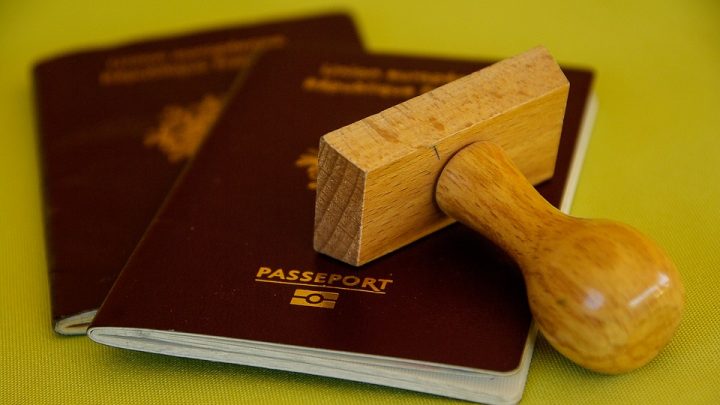 Needless to say, people who are accused of crimes in Australia can be charged even if they are not Australian citizens or permanent residents; but are just here on working, study or holiday visas.
So what happens if a temporary resident has to go to a NSW criminal court on a date after their visa expires?
This is where 'criminal justice visas' (CJVs) come in. Under the Australian Migration Act (1958), CJVs allow a person to remain in Australia temporarily for criminal justice purposes.
The Case of Mr Yap
Last year, police found over $7 million worth of cannabis in the ACT, allegedly grown by a number of people including 35-year-old Ong Yap, who had already overstayed his visa by more than a year. Mr Yap pleaded 'not guilty' to participating in a criminal group that had allegedly cultivated 1226 plants.
The court noted that if granted bail, Mr Yap would likely be deported by authorities unless a CJV was put into place; making it more difficult to prosecute him.
The Magistrate granted Mr Yap bail under the ACT legislation and, as there was no CJV in place, he was immediately deported by authorities back to Malaysia.
What is a Criminal Justice Stay Certificate (CJSC)?
Before a criminal justice visa can be issued, a criminal justice stay certificate (CJSC) must be issued.
Under normal circumstances, "unlawful non-citizens" must be removed from Australia as soon as possible. But if police want to keep a person here for the purpose of criminal investigation, they will need to apply for a CJSV.
A CJSV can prevent an unlawful non-citizen from leaving Australia, and it can apply to suspects as well as complainants and witnesses.
The application for a CJSC can be made by police or other law enforcement bodies, as well as prosecuting bodies like the Office of the Director of Public Prosecutions.
The certificate means that a person can legally be detained in Australia for criminal justice purposes – but it is not a visa, and does not make their presence in Australia lawful.
This is where the criminal justice visa comes in.
Criminal Justice Visas
There are two different types of CJVs:
A criminal justice entry visa – which allows a non-citizen to enter and remain temporarily in Australia; and
A criminal justice stay visa – which allows a non-citizen who is already in Australia to stay here temporarily.
The Minister of Immigration has discretion to grant or refused a CJV. In making that decision, the Minister is meant to keep in mind:
The safety of individuals and people generally;
Arrangements for the non-citizen to be removed; and
Anything else the Minister considers relevant.
How Often are CJVs Used?
In the example of Ong Yap, police did not apply for a CJV on the grounds that it would require too much police time and resources.
Predictably, Mr Yap did not attempt to return to Australia to face court. The Magistrate issued a warrant for his arrest, which is ineffective unless he ever returns. Considering police were so lax about Mr Yap's prosecution in the first place, it seems unlikely they will apply for extradition proceedings in an attempt to have him brought back.
Police and the DPP have been more diligent in other cases, applying for CJVs to facilitate prosecutions. CJVs are frequently applied for, and granted, in drug importation and money laundering cases, as well as other serious criminal proceedings.
People who are on criminal justice visas have no right to work in Australia – which means they can end up struggling to make ends meet.
Tragically, one man suspected of being the victim of human trafficking in Australia was issued with a criminal justice visa and died, neglected and starving. Manjit Singh was not allowed to work, so he sought to rely on charities for food and basic needs, causing his health to severely deteriorate. The Coroners Court found that Mr Singh died from malnutrition and tuberculosis, aged just 33.
The Coroner described the case as "one of the saddest" he has encountered; victimised by exploitative employers and then by the system.
Receive all of our articles weekly