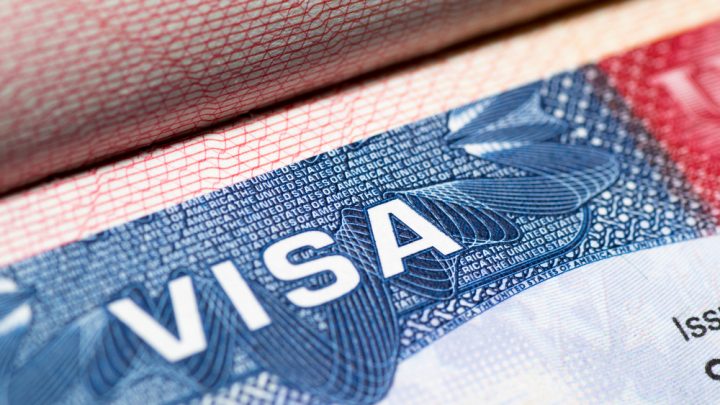 Since changes to the Migration Act in December 2014, a total of 203 people have already had their visas revoked.
This compares to only 374 cancellations in three years from July 2011 to July 2014.
The amendments to the Act broaden the types of conduct that attract cancellation, and are a part of the government's 'tough on crime' approach, particularly when it comes to terrorism.
But the laws don't only apply to terrorism suspects. Rather, they have led to the cancellation of visas held by members of 'outlaw motorcycle clubs', a group of 'Irish scammers' and people convicted of drug and sex offences.
Of the 203 cancellations, 92 are living in detention centres, 99 are in prison and 12 have already been deported.
Immigration Minister Peter Dutton has defended his decision to cancel such a large number of visas, and says he wants all of the people sent back to their home countries as soon as possible.
When are visas cancelled?
The Migration Act allows for cancellation and deportation where a visa holder fails the 'character test.'
Under the amended section 501(2) of the Act, a person fails the character test if they have a 'substantial criminal record', which includes any offence committed either in Australia or overseas where the person was sentenced to death, life imprisonment or received a sentence of 12 months imprisonment or more.
They will also fail if convicted of any child sex offences either in Australia or another country, or any offence committed while in detention or during or after escaping from detention.
A person may also fail if they were previously detained in an institution, regardless of whether or not they were found guilty of any offence.
Notably, a person does not necessarily have to be convicted of a crime to fail the test.
Rather, the Minister can cancel a visa if he reasonably suspects that a person has been involved in people smuggling, human trafficking, genocide, war crimes, torture, slavery, crime against humanity or any crime that is of serious international concern.
The Minister may also cancel the visa of any person that he suspects is at risk of engaging in criminal conduct in Australia.
The same goes for anyone who is considered at risk of harassing, molesting, intimidating or stalking another person in Australia, or vilifying a segment of the Australian community.
Inciting discord in the Australian community or representing a danger to the community or a part of it may also lead to cancellation.
Anyone assessed to be a security risk by ASIO may also fail and have their visa refused or cancelled.
Can visa cancellations be challenged?
Skye Mallon is an Australia citizen whose mother, Joanne Gordon-Stables, faces deportation after her visa was cancelled.
Mrs Gordon-Stables was born in New Zealand but moved to Australia when she was seven years old.
She has lived in Australia for almost 40 years, but was recently convicted of drug charges and sentenced to 12 months imprisonment.
She thought of Australia as her home and did not know she could be deported.
But while in prison, she received a letter advising that her Australian visa had be cancelled because of her failure to pass the character test.
People whose passports are revoked have 28 days to challenge the decision, and according the the Immigration Minister they will need very good reasons to be successful.
Those who seek a review will be kept in prison or immigration detention, and their appeals can take several months or longer to process.
Receive all of our articles weekly