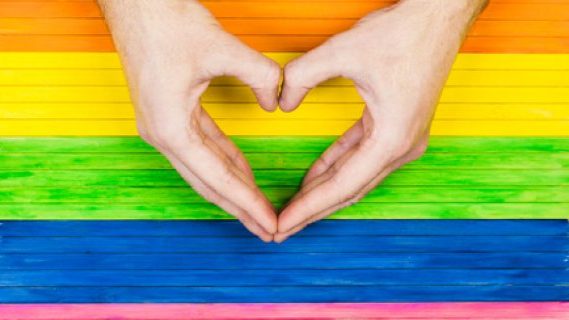 Queensland has passed laws which allow people who were convicted of homosexuality offences to have those entries deleted.
Homosexual intercourse was a crime in Queensland until 1991. Anyone can now apply to have records of eligible offences charged or convicted before that time to be expunged.
Rectifying past injustice
Attorney-General Yvette D'Ath told the media that the changes acknowledge and seek to rectify past prejudice and discrimination against the LGBTIQ community. "This bill is intended to provide a humble but meaningful measure of restorative justice," she stated.
Ms D'Ath spoke of the tremendous impact of the laws, which led to people taking their own lives as a result of the humiliation stemming from public prosecutions.
Premier Annastacia Palaszczuk recently apologised to the hundreds of people charged under the state's historic laws.
"To those people who faced the ignominy of being charged by police, of appearing before the courts and being punished for merely expressing their sexuality, we say sorry," she stated.
"We regret the humiliation that you have endured and the violence and vilification that were perpetrated upon you. We know that for many of you this has caused immeasurable pain."
The laws were in effect in Queensland for more than 95 years, during which 464 people were prosecuted.
Peter Black from the LGBTIQ legal service spoke about the importance of the reform. "Not only is this a reform that is vitally important for the people who have these convictions, but it's also an important symbolic step for the state to recognise that loving the person that you love should never have been against the law in the first place," he stated.
In NSW
New South Wales had laws against homosexual intercourse until 1984, when the laws were revoked pursuant to a private members' bill under the Wran government.
In 2014, another private members' bill introduced by Coogee MP Bruce Notley-Smith allowed for those convicted of consensual gay sex before 1984 to apply to have their convictions expunged, if they had not already been deleted by virtue of the Criminal Records Act 1991.
Former NSW Premier Mike Baird acknowledged at the time that the law was long overdue, saying "It recognises the hurt and anguish experienced by those who were convicted of consensual homosexual acts that are now no longer criminal offences".
Laws should change with the times
Premier Annastacia Palaszczuk noted that social norms have changed in the last few decades, and called on the federal government to pass laws embodying those changes.
"Parliaments and governments have a duty to their citizens to act in the best interests of our society. They have a duty to ensure laws do not discriminate," she stated.
"The Australian Parliament is failing in its duties by continuing to allow the marriage act to discriminate against same sex couples."
Only time will tell whether the recent national survey will ultimately legalise same sex marriage.
Receive all of our articles weekly