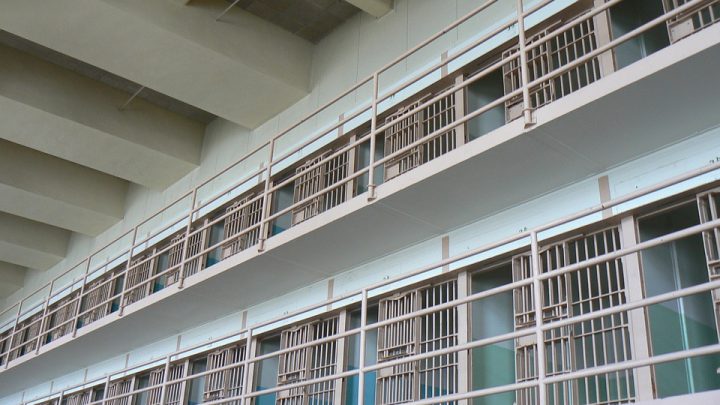 Prison overcrowding is a major problem right across the state, with some prisons already operating at more than 70% beyond capacity.
Many of our previous blogs have discussed the impact of overcrowding on the ability of inmates to access education and work programs, as well as rehabilitation programs that are required before they can be assessed for parole.
For instance, those who are found guilty of sex offences are often required to complete treatment programs aimed at reducing the risk of reoffending upon release.
Programs such as the Custody-Based Intensive Treatment (CUBIT) Program for moderate to high risk sexual offenders and the CUBIT Outreach program for low-moderate risk offenders, address offending behaviour through a series of psychological assessments and tailored courses which attempt to change the offender's thinking, attitudes and feelings whilst encouraging them to develop new coping strategies and skills to prevent reoffending.
Often, engagement with these programs represents the first time an offender has sought help for their issues, and gives them a valuable opportunity to acquire skills necessary to prevent a relapse.
Unfortunately, as offenders are generally offered a placement towards the end of their sentence – and because of the long waiting lists for these programs due to overcrowding – many are unable to begin the programs before the expiry of their non-parole period.
The Impact of Overcrowding
The inability to access programs means that many sex offenders are kept in custody for reasons beyond their control – a matter that is reflected in a recent report published by the NSW government which show that, as at October 2014, 56% of those enrolled in sex offender programs within correctional centres had exceeded their earliest possible release date.
Overcrowding has a number of other negative flow-on effects.
In some cases, the lack of available cell space forces officers to lump multiple inmates into one-person cells, which increases the risk of conflict amongst inmates.
This, in turn, increases the risk of physical injury and further heightens stress levels within the facility – which increases the risk of ongoing mental health problems.
On top of this, an imbalance between the number of available staff and the number of inmates often means that inmates face restrictions when it comes to accessing basic facilities such as medicines, phones and toilets, and spend more time locked up – with some prisons forced to keep inmates in the general community (not just those in protection) behind bars for 23 hours a day due to staff shortages.
Bega Boss's Barrister Says Overcrowding Is Reason for Lighter Sentence
Due to the problems caused by overcrowding, some criminal defence lawyers are arguing that their clients should receive lighter sentences where it is likely that they will be sent to an overcrowded prison.
Last week, the barrister representing former Bega Cheese CEO Maurice Van Ryn argued that overcrowding should be taken into account as a mitigating factor in sentencing; suggesting that Mr Van Ryn had already suffered restrictions on his movement while in custody due to his classification as a sex offender – and overcrowding exacerbated these issues.
60-year-old Maurice Van Ryn had an illustrious career working as the CEO of one of Australia's largest cheese producers, Bega Cheese.
But in 2014, he was charged with a number of sexual offences allegedly committed on boys and girls aged between eight and sixteen.
All of the offences took place at Tathra, a township located near Bega, between 2006 and 2014.
Mr Van Ryn pleaded guilty to 23 charges in November last year, and pleaded guilty to another four charges relating to the indecent assault and aggravated sexual assault of a 15 year-old boy when he appeared in court on Friday.
His barrister argued that he should be eligible for a more lenient sentence because, due to prison overcrowding, Mr Van Ryn was afforded 'less opportunities for education…and he says you don't get the same rights as the rest of the prison population.'
Naturally, this proposition was rebutted by a spokesperson for the complainants in the matter, who suggested that a better approach may be to open facilities which specifically cater to sex offenders.
The Crown Prosecutor argued that general evidence of overcrowding should not be taken into account in Mr Van Ryn's specific case.
The Impact of Overcrowding on Sentencing Elsewhere
Interestingly, Van Ryn's case is not the first time evidence of overcrowding has been considered as a possible justification for a lesser sentence.
In 2007, an English judge commented that 'dreadful conditions' in prisons across the United Kingdom should result in a lesser sentence for those affected by overcrowding.
The judge said that inmates who were forced to share a single-man cell with others, and those who did not have adequate access to exercise facilities, should be given a lighter sentence.
However, he maintained that inmates still deemed to be 'dangerous' by the end of their non-parole period should not be released.
Where To From Here?
Evidently, the NSW government is well-aware of the negative impacts of overcrowding, conceding that an inability to access programs such as CUBIT inevitably means that 'inmates are being held in prison for unnecessary and costly lengths of time.'
In light of this, the Inspector of Custodial Services made a recommendation that Corrective Services improve program accessibility to ensure that inmates are not barred from being released after the expiry of their non-parole period simply due to extensive waiting lists for programs.
It remains to be seen whether the NSW Government will follow through on these recommendations.
Receive all of our articles weekly