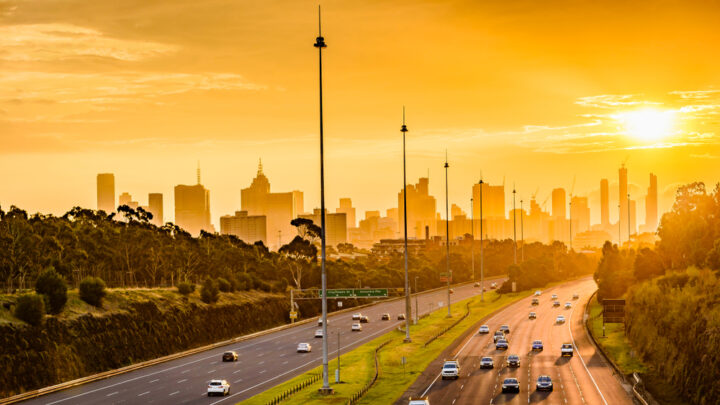 The lawyers for a Victorian driver who allegedly filmed a dying police officer after a horrific road crash earlier this year are calling for many of the charges against their client to be withdrawn.
In April 2020, 42-year old Richard Pusey was pulled over by police while driving his Porsche on Melbourne's Eastern Freeway at speeds of up to 149km/h.
After four police officers exited their vehicle to deal with Mr Pusey, they were hit by a truck on the Freeway, which resulted in their deaths.
At the time of the tragedy, Mr Pusey was on bail for theft and assault charges.
Filmed a dying police officer
After the road accident, Mr Pusey was charged with 16 offences including driving at a dangerous speed, reckless conduct endangering life, failing to render assistance at the scene of a collision and possessing a drug of dependence.
Police allege that Mr Pusey filmed the wreckage on his phone following the crash and showed the footage to others before deleting it, and providing a different phone to police. The alleged conduct is the basis for charges of destroying evidence and attempting to pervert the course of justice.
Pusey has also been charged with possessing an anti-speed measuring device and three counts of committing an indictable offence while on bail.
He is alleged to have told police that he was ashamed of filming a seriously injured senior constable Lynette Taylor Constable lying on the road, while saying: "All I wanted to do was go home and have my sushi … now you fucked my fucking car."
Senior constables Kevin King and constables Glen Humphris and Josh Prestney also died in the tragic collision.
Fighting for charges to be thrown out
Mr Pusey's criminal defence lawyers, led by Victorian QC, have expressed the view that their client has been 'seriously overcharged' and that the validity of some of the charges needs to be reconsidered.
They have pointed out, for example, that the  offence of failing to render assistance would require Mr Pusey to be the driver responsible for the collision when, in fact, the truck was responsible for killing the police officers.
Another charge in contention is the offence of "outraging public decency", which Mr Pusey's lawyers say has been rarely used in Victoria, and requires prosecutors prove that a public act was lewd, obscene or of disgusting character and outraged the minimum standards of public decency.
That charge relates to Pusey filming senior constable Taylor in her agonising final moments.
The lawyers have also called for the charges of attempting to pervert the course of justice, destruction of evidence and reckless conduct endangering life withdrawn by the police.
But police contend that if Mr Pusey's Porsche hadn't been on the road, there wouldn't have been a crash, indicating that the charges should remain.
Pusey has been refused bail and is currently behind bars, although his lawyers have foreshadowed a fresh bail application in coming weeks.
The truck driver has also been charged with culpable driving over the deaths of the police officers, as well as a string of drug offences.
Receive all of our articles weekly