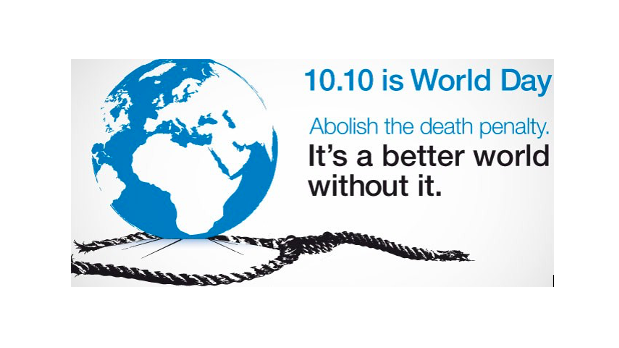 China's Guangzhou Intermediate People's Court announced in writing last June that Australian citizen Karm Gilespie has been sentenced to death by firing squad over allegedly trying to smuggle 7.5 kilograms of methamphetamine out of the country on New Year's Eve 2013.
The announcement raised questions as to whether Beijing was weaponizing capital punishment at a time when relations between China and Australia have been deteriorating.
Australia has fortified its position on the death penalty over recent years. It released its strategy to abolish capital punishment globally in June 2018. And this was backed up the following month with the launch of a separate financial assistance program for Australians facing execution overseas.
The strategy outlines that the nation's death penalty opposition is predicated upon the punishment being irrevocable while miscarriages of justice do occur, as well as rehabilitation not being a possibility and there being no evidence that execution is a greater deterrent than imprisonment.
A final reason Australia opposes capital punishment is that it's unfair, as it's "used disproportionately against the poor, people with intellectual or mental disabilities and minority groups".
So, it can be assumed that under the Commonwealth legal financial assistance scheme for overseas criminal matters involving the death penalty, Gilespie has been – and will be – afforded the monetary assistance that's required to try and ensure a reprieve for the 55-year-old former actor.
However, there are those in the community who continue to question why their hard-earned taxpayer dollars should be used to try and save fellow citizens from being executed if they've been found guilty of a crime that warrants the death penalty overseas.
Obligated by stance
"Once as a nation we get to the point that we say our position is that we are opposed to the death penalty, it follows that where our own citizens are facing it, we have to employ a number of strategies," said Melbourne barrister Julian P McMahon.
The president of the Capital Punishment Justice Project (CPJP) added that Australia was also one of the first signatories of the Second Optional Protocol to the International Covenant on Civil and Political Rights, aiming at the abolition of the death penalty.
"In signing those documents, we have a diplomatic position, a legal position and we have a public policy position, all of which are opposed to the death penalty," McMahon told Sydney Criminal Lawyers.
"So, it would then be bizarre if we said to our own citizens facing the death penalty in another country, 'We are not going to give you financial support. If you die, you die.'"
McMahon has a keen understanding of these matters, as he was the legal representative for Andrew Chan and Myuran Sukumaran, who were both executed in Indonesia in 2015, as well as legally assisting Van Tuong Nguyen, who was hanged in Singapore in 2005.
Formerly known as Reprieve, the Capital Punishment Justice Project is a local volunteer organisation that provides legal assistance to Australian citizens facing the death penalty overseas, as well as campaigning against execution more generally.
Abolition is the future
The 10 October 2020 marks the 18th Annual World Day Against the Death Penalty. The theme this year is "Access to counsel – A matter of life or death", which points to the fact that without effective legal representation, due process can't be guaranteed.
"It is fundamental to fair trial rights that you have counsel who are adequately funded, so they can prepare the case," McMahon explained.
"The difference between having counsel who are well prepared and not, may well be, and often seems to be, the difference between being sentenced to life or death."
Other Australian citizens currently on death row overseas include Pham Trung Dung in Vietnam, Henry Chhin in China, Ibrahim Jalloh also under Beijing's custody and Antonio Bagnato in Thailand.
As part of the World Day Against the Death Penalty, CPJP is inviting supporters to watch the documentary Guilty on iTunes between now and 12 October.
Savage Films and the Good Pitch Guilty campaign have agreed to match and donate the viewing fees involved, so as to further fund the work the justice organisation undertakes.
Guilty tracks the final 72 hours in the life of Myuran Sukumaran. One of the Bali Nine convicted of attempting to smuggle heroin out of Indonesia, Sukumaran became an accomplished artist while in Kerobokan prison under the tutorship of artist Ben Quilty.
"We have to acknowledge the fact that we fund Australian citizens because there are risks of miscarriage of justice and there is a denial of the chance of rehabilitation if we leave someone to be executed without assisting them," Mr McMahon concluded.
Receive all of our articles weekly