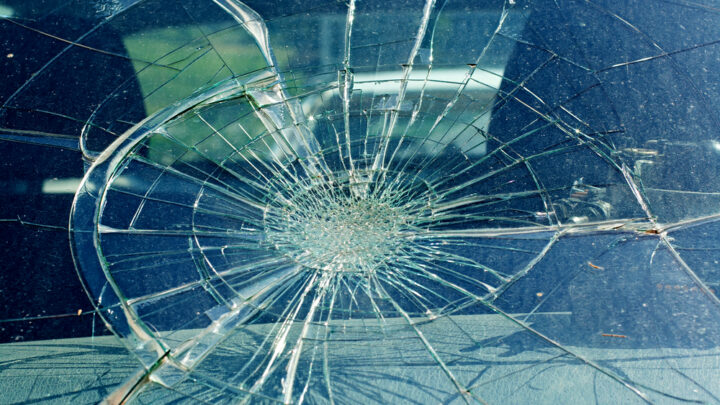 A 58-year old driver has been charged with a number of serious driving offences after the conclusion of an investigation relating to a collision that occurred earlier this year.
Emergency services were called to the intersection of Memorial Avenue and the T-Way in Liverpool, south-western Sydney at 11am on Saturday, 8 February 2020 after a collision between a Toyota Avalon and a bus.
The collision is reported to have caused serious injuries to the Toyota driver's two passengers – a 50-year old woman and 12-year old girl – who were trapped in the vehicle for a period of time, and later hospitalised in a critical condition.
The 62-year old bus driver and two of his passengers – a 40-year old woman and 12-year old boy – were treated for minor injuries.
The Toyota driver was determined by police to be at fault and has been charged with a range of driving offences, including dangerous driving occasioning grievous bodily harm, driving in a dangerous manner, negligent driving occasioning GBH and proceeding through a red light.
The man will appear in Liverpool Local Court today, Monday 7 September 2020.
The offence of dangerous driving occasioning grievous bodily harm in NSW
Dangerous Driving Occasioning Grievous Bodily Harm is an offence under Section 52A(3) of the Crimes Act 1900 which carries a maximum penalty of 7 years in prison.
To establish the offence, the prosecution must prove beyond reasonable doubt that:
You were the driver of a motor vehicle,
You were involved in an impact that caused grievous bodily harm (GBH) to another, and
You were under the influence of alcohol or drugs, or you were driving at a dangerous speed, or you were driving in a dangerous manner.
A 'vehicle' is defined as:
Any motor car, motor carriage, motor cycle, or any other vehicle propelled, wholly or partly, by volatile spirit, steam, gas, oil, electricity, or by any other means other than human or animal power, or
A horse-drawn vehicle.
An 'impact' is that which occurs:
between an object or a person and the vehicle,
between an object, including the ground, due to being thrown from the vehicle,
with another vehicle or object in, on or near a person,
with anything on or attached to the vehicle, or
with anything in motion through falling from the vehicle.
It also includes where:
a vehicle overturns or leaves the road, or
a person falls or is thrown or ejected from the vehicle
'Grievous bodily harm' is defined by the courts as 'very serious harm' it includes but is not limited to:
Any permanent or serious disfigurement,
The destruction of a foetus, other than by a medical procedure, and
Any grievous bodily disease.
Broken bones requiring surgery and the insertion of plates and/or screws have been found by the courts to amount to grievous bodily harm.
Under section 52A(4) of the Act, the maximum penalty increases to 11 years in prison where the offence is committed in 'circumstance of aggravation' which is where:
You had a 'prescribed concentration of alcohol' in your bloodstream,
You exceeded the speed limit by more than 45 km/h, or
You were 'very substantially impaired' by a drug or drugs.
A 'prescribed concentration of alcohol' is a reading of at least 0.15.
You are presumed to have been under the influence of alcohol where you had the prescribed concentration of alcohol in your bloodstream.
A certificate of your alcohol or drug concentration is admissible as evidence as long as the analysis occurred within 2 hours after the impact, unless you are able to prove 'on the balance of probabilities' that the concentration was lower at the time impact.
A defence to the charge is that the death was not attributable in any way to:
Being under the influence of alcohol or drugs,
The speed at which you drive, or
The manner in which you drove.
Going to court for dangerous driving?
If you have been charged with a dangerous driving offence, call Sydney Criminal Lawyers 24/7 on (02) 9261 8881 to arrange a free initial consultation with an experienced traffic lawyer who will advise you of your options, the best way forward and fight for the best possible result.
Receive all of our articles weekly