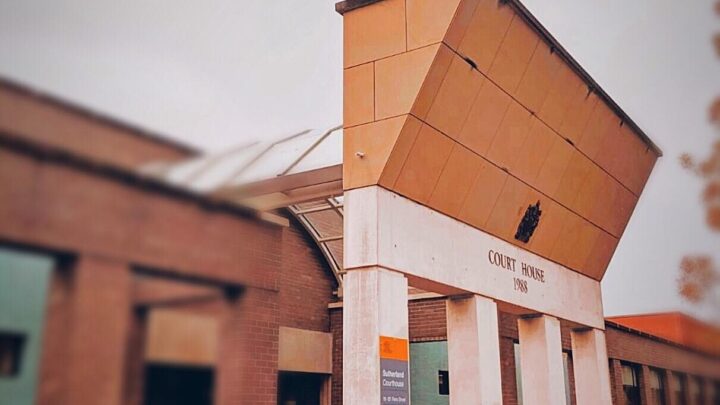 A 65-year old man from Peakhurst in south-western Sydney has been charged with perverting the course of justice over allegations that he attempted to force another man to change his statement to police.
The charge relates to an investigation by detectives from the State Crime Command's Robbery and Serious Crime squad into allegations that a group of men kidnapped a 36-year old man at The Boulevard in Lakemba at around 9am on Thursday, 25 July 2019, and held him for ransom.
It is alleged the 36-year old was driven to an unknown location and repeatedly assaulted before being taken back to Lakemba.
The 36-year old later reported the matter to police and provided them with a detailed statement.
It is alleged the 65-year old threatened the 36-year old with harm if he refused to change his statement to police.
The older man was arrested and charged on 5 June 2020 and granted strict conditional bail to appear in Sutherland Local Court today, 25 August 2020.
What is the offence of perverting the course of justice in New South Wales?
Perverting the Course of Justice is an offence under Section 319 of the Crimes Act 1900, which carries a maximum penalty of 14 years in prison.
To establish the offence, the prosecution must prove beyond reasonable doubt that:
You engaged in an act or made an omission, and
By that act or omission, you intended to pervert the course of justice
Section 312 of the Act defines perverting the course of justice as, 'obstructing, preventing, perverting or defeating the course of justice or the administration of law'.
Examples of the conduct include:
Attempting to bribe a police or judicial officer to avoid being prosecuted or punished,
Falsely swearing or declaring that another person was responsible for an offence,
Using another's phone or email to manufacture a defence to a crime, and
Encouraging or bribing another person to plead guilty to a crime they did not commit, or provide a false alibi, or give false testimony in court.
Defences to the charge
In addition to having the prove the above essential 'elements' (or ingredients) of the relevant offence beyond a reasonable doubt, the prosecution must also disprove beyond reasonable doubt any legal defences that are validly raised by the evidence.
Defences to perverting the course of justice include:
Duress,
Necessity, and
Self-defence
Going to court for perverting the course of justice?
If you have been accused of perverting the course of justice, call Sydney Criminal Lawyers anytime on (02) 9261 8881 to arrange a free first conference with an experienced defence lawyer who will explain your options, the best way forward and fight for the optimal outcome.
Receive all of our articles weekly