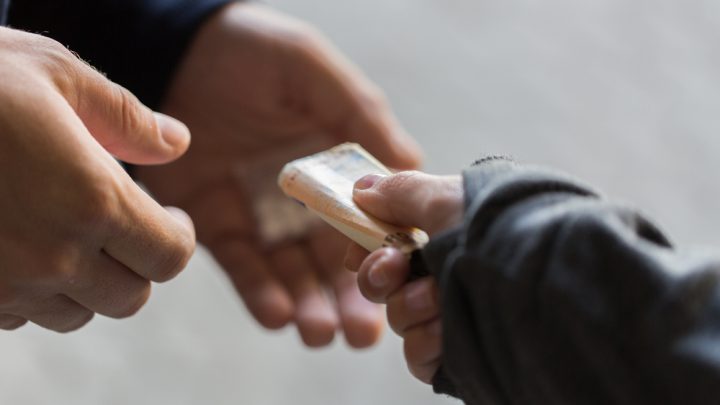 If you're a Gold Coast NRL fan, you may have been disappointed to hear that five Titans players were recently stood down from the club following allegations that they were involved in the supply and possession of cocaine.
Players Greg Bird, Beau Falloon, Jamie Dowling, Dave Taylor and Kalifa Faifai are all facing drug charges after allegations surfaced during an investigation carried out by the Queensland Crime and Corruption Commission into a cocaine trafficking syndicate.
Prominent Queensland Reds player Karmichael Hunt – long regarded as one of Australia's most talented footballers – has also been charged following accusations that he supplied cocaine to friends and colleagues in 2014.
Hunt is reportedly facing four charges of 'supplying a dangerous drug' and is due to appear in Queensland's Southbank Magistrates Court on March 5.
He is one of the highest-paid players in Australia, reportedly earning $760,000 in a single year.
It is unclear whether Hunt will be stood down by the Reds for any length of time, but it is unlikely that he will play in upcoming games.
The lawyer representing several of the players has rubbished the allegations of drug supply, saying that this clients only possessed small amounts that were for personal use only.
He also said that the decision to stand down the players undermines their presumption of innocence.
He highlighted the fact that none of the players have had the opportunity to present their cases before any sporting board.
It is expected that each player will be called before the relevant board in coming weeks to present their case as to why their playing contracts should not be terminated.
Several of the players will also front court on March 5 to indicate their pleas.
Under Queensland law, cocaine is classified as a Schedule 1 dangerous drug which attracts a maximum penalty of 20 years imprisonment for supply.
Possession of cocaine can attract a maximum penalty of 15 years imprisonment.
However, these are absolute maximum penalties only and the likely penalty depends on a range of factors, including the amount of drugs and the circumstances of each case.
Is a National Sports Integrity Unit Necessary?
This latest scandal has once again prompted calls for the establishment of a National Sports Integrity Unit.
Specific concerns have been raised about the extent to which the investigation of Karmichael Hunt has been impeded by the fact that he has played for a number of codes.
Former Australian Sports Anti-Doping Authority chief Richard Ings suggests that a national government integrity unit could better 'protect the integrity of sport' by overseeing and regulating a range of codes, and liaising where necessary with law enforcement agencies,.
The creation of a Federal integrity unit is also being considered following Australia's biggest sports doping scandal, which was uncovered in 2013.
Widely decried as 'the blackest day in Australian sport,' that investigation, which was conducted by the Crime Commission, implicated some of Australia's biggest sporting stars in the illegal activities of underworld crime figures.
The Commission's report also pointed the finger at medical practitioners believed to have facilitated access to performance enhancing drugs within the sporting world.
The scandal rocked Australian sport and tarnished the reputation of several NRL and AFL teams.
A second report into drug use in sports was due to be published this year, however in light of actions taken by clubs to address the widespread issues, the Commission decided that a second report was unnecessary.
However, it is unclear whether or not the Commission will reconsider that decision in light of the recent allegations.
Receive all of our articles weekly