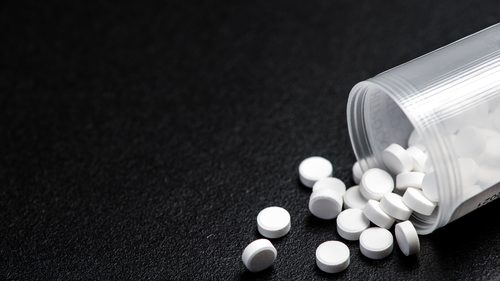 At the start 2014, Tara Radford had a promising career ahead of her. Along with six other graduates from the Queensland Police Academy, she accepted a posting in Townsville, had her picture taken for the local paper, and began the job that she'd always wanted.
Less than two years later, aged just 26, her life was turned upside down and her career in the police force was over.
Officer Possesses Drugs at Music Festival
During a much-anticipated weekend off in December 2015, Radford headed to Brisbane to attend the Stereosonic music festival with friends.
At some point during the weekend, she came to the attention of police officers who were on duty. She was questioned about drug possession and admitted carrying a line of cocaine and half a tablet of MDMA (ecstasy).
The officer was one of 139 people arrested over the course of that weekend, during which 16 people were hospitalised after taking drugs.
The Stereosonic festival (which is currently taking a 'hiatus'), was already in the media spotlight after two young people had died from taking drugs at Stereosonic concerts in Adelaide and Sydney; both suspected of 'loading up' on drugs to avoid detection.
Prior to the Brisbane gig, organisers had openly pleaded with audiences via Facebook "to make smart choices and understand the risks you are taking…. Do not gamble with your life…"
Undeterred by the police and sniffer dog presence, Radford carried drugs into the festival anyway, and she was caught.
In the days following her arrest, Radford resigned from her job, thereby avoiding an internal disciplinary investigation.
Last week, the Courier Mail reported that a Magistrate gave her a four-month good behavior bond and ordered her to complete a drug diversion program.
Drug Use in Australia
Police officers enjoy broad-ranging powers over members of the public, and are sworn to uphold the law. Many of those powers can be exercised regardless of whether or not the officer is on duty, which potentially makes drug taking all the more dangerous.
Officer Radford's choice led to the end of her chosen career. But a drug conviction can narrow the options of other young Australians as well.
Illegal drug consumption is certainly widespread in Australia – a recent Australian Drug Foundation survey found that 1 in 7 Australians reported using an illicit drug in the past year.
Other statistics suggest that 8.1% of Australians over the age of 14 have used cocaine at least once in their lifetime, and that 10.9% in that age category have used ecstasy once or more.
Those caught in possession of drugs face the prospect of a criminal conviction, which can have a serious impact upon career choices and travel opportunities.
But with drug taking so widespread in our society, many question whether criminalising, stigmatising and alienating those who are caught is really the answer.
Receive all of our articles weekly