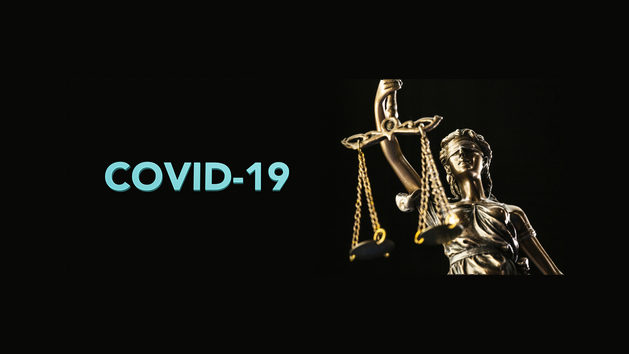 On the afternoon of 2 January 2019, Rodney Madex and his daughter Tammy were drinking alcohol together in their Glengarry North home in the Gippsland region of Victoria. And into the evening, the pair had a number of minor disagreements.
At one point, 67-year-old Madex asked his daughter what her problem was. And she responded, "There is only one big problem, and it's me. Get a gun and a bullet and I'll fix it." These were the type of sentiments that Tammy was to reiterate during the course of the evening.
Just after 10.30 pm, Mr Madex entered his daughter's bedroom holding a loaded handgun. As he stood a few metres away from her, Tammy said to her father, "Oh yeah, good on you." At which point, he fired the weapon and the bullet struck the woman on the right side of her forehead.
In shock over what he'd done, Mr Madex went outside, called his son Kurk and told him what had happened. Madex subsequently went on to call his other daughter, Tina, and asked her to phone an ambulance.
After fleeing to the back of his property, Mr Madex told a Victoria police sergeant over the phone at 11.37 pm that he'd initially thought he'd killed his daughter. And he surrendered himself to police soon afterwards. His daughter was then taken to a nearby hospital just after midnight.
Early guilty pleas
Initially, Victoria police charge Madex with attempted murder, which is a crime that carries a maximum penalty of 25 years gaol time. However, the offender ended up pleading guilty to two lesser offences on 16 March this year.
Madex pleaded guilty to one count of conduct endangering the life of another person, contrary to section 22 of the Crimes Act 1958 (VIC). This is an offence that carries a maximum penalty of 10 years behind bars.
The second crime Madex conceded his guilt to was possessing an unregistered handgun. This offence falls under section 7B of the Firearms Act 1996 (VIC). And since it was his second offence, Madex was liable to up to 10 years imprisonment and/or a fine of $193,428.
Court musings
On sentencing, Victorian Supreme Court Justice Rita Incerti took into consideration Mr Madex's criminal history. This included a number of recent firearm offences, which resulted in the offender having been placed on a 12 month community correction order.
The offences arose following a 2017 search of his residence. He was then convicted of a number of charges, including two counts of possessing an unregistered handgun, one of possessing a category B longarm without a licence, and another of wrongfully possessing a category A longarm.
The court also heard that Mr Madex had been suffering depression leading up to the shooting incident. This had been sparked by the August 2017 death of his wife of 40 years. Instead of engaging in counselling to deal with her loss, the offender had simply increased his drinking.
Both sides' submissions
The prosecution noted that while Tammy Madex had declined to make a victim impact statement, she had sustained an injury to her forehead, which resulted in 30 pellets having to be surgically removed from her outer skull. And she had been subjected to scarring and numbness.
The defence urged that Madex be sentenced to the time he'd spent on remand – which was 14 months – and then he be placed on community correction order. His lawyers suggested their client's early guilty pleas, his remorse and the threat COVID-19 posed should all be considered in sentencing.
Just considerations
Justice Incerti said that while the incident was technically an instance of family violence, she was aware that Mr Madex hadn't intentionally meant to harm his daughter, but rather he'd wanted to scare her into not harming herself.
Her Honour further explained that the unregistered handgun was stored loaded in a wardrobe, despite the fact that he'd been convicted of similar offences a few years prior. Although, Madex claimed the weapon was present at the time of the police raid, but it hadn't been located.
Even though Mr Madex hadn't meant any harm, the judge said it was a "classic example of why governments and the public are so concerned about guns, and with what can go wrong in situations where guns are in the community, in the possession of someone who is distressed and intoxicated".
Remorse over his crime was another key factor considered by Justice Incerti. She said that professionals had found the offender to have "high levels of remorse and regret". And most of his disruptive behaviour was caused by drinking, which he'd ceased doing since being in gaol.
The pandemic
"You are now 69 years old," her Honour continued. "An important and unprecedented factor which I take into account is the impact of COVID-19 and the risk that it poses to you, if you are sentenced to prison. Your age of 69 years places you in a higher risk category to other people."
Justice Incerti said she was aware that if Mr Madex was no longer being held in custody, he could self-isolate on a 60 acre rural property. And she added she was aware that the fear of contracting the virus had been weighing heavily upon him on the inside.
"I am satisfied that your age, in combination with the risk of contracting COVID-19, is a significant factor and one that I have taken into consideration in determining your sentence," her Honour made clear.
Conditional release
On 26 March this year, Justice Incerti imposed an aggregate sentence upon Mr Madex of 449 days imprisonment, which the offender had already served by that time. And this was then to be followed by a two year community correction order.
Some of the terms that applied to the order included no reoffending, reporting to authorities, not leaving the state without permission, undergoing alcohol treatment and mental health assessment, as well as supervision and monitoring within the community.
And the Victorian Supreme Court Justice indicated that if Madex hadn't pleaded guilty, then she would have sentenced him to three years and six months prison time, with a non-parole period of two years.
Receive all of our articles weekly