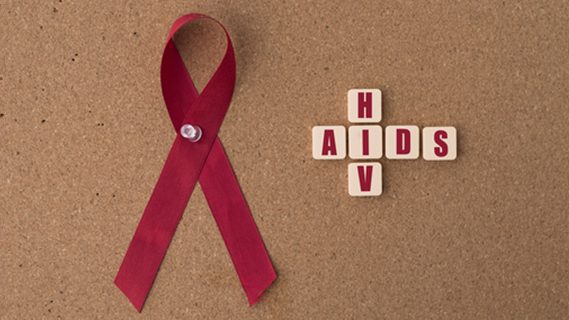 On 20 December last year, the WA Court of Appeal reduced the sentence CJ Palmer is serving for her conviction of recklessly causing grievous bodily harm by transmitting of HIV. Her overall sentence was cut from six years to four, and she's now eligible for parole this April, rather than in early 2021.
The prosecution claimed the transgender woman was criminally negligent as she failed to tell her partner of eight months that she was HIV positive. Palmer maintains that she was unaware that she had the virus, however the jury didn't believe her.
Ms Palmer was sentenced in February last year to a prison term that the appeals court found to be "severe" and "manifestly excessive". At the time, she had already spent close to a year in a men's correctional facility on remand in solitary confinement.
Following the outcome of CJ's appeal, those advocating for the end of the inappropriate use of the criminal law to regulate and punish people living with HIV praised the court's decision. And they hoped the harmful and discriminatory coverage that her case had gained would cease.
Repealing a damaging law
"The media reporting about that case, as it so often is, was absolutely scandalous," said Victorian HIV Legal Working Group member Paul Kidd. "It really made it very difficult for her to have the hope of a fair trial."
Mr Kidd is a vocal advocate for the end of HIV criminalisation. He was one of the key campaigners behind the repeal of Australia's only HIV-specific criminal law: section 19A of the Crimes Act 1958 (VIC). The crime of intentionally transmitting a "very serious disease" was revoked on 28 May 2015.
"It was a very serious criminal offence, which carried a maximum penalty of 25 years, which is more than the maximum penalty for manslaughter" Kidd told Sydney Criminal Lawyers. "And it was passed in 1993 at the absolute height of AIDS hysteria."
The Victorian HIV Legal Working Group launched the campaign to coincide with the 20th International AIDS Conference held in Melbourne in 2014. And the global attention that was drawn, led the incoming Labor state government to repeal the law.
Although, it was only applied in a handful of cases, and no one was ever convicted, Mr Kidd explained that it was problematic as it increased stigma and characterised people living with HIV "as a threat to health and public safety".
Increasing the harms
"We know these laws are ineffective in terms of their presumed purpose, which is to prevent HIV transmission" Mr Kidd made clear. And he explained they can actually increase transmission as criminalisation disconnects people from medical services and provides a false sense of security.
Indeed, UNAIDS and the Global Commission on HIV and the Law have both released guidances recommending against the enactment of HIV laws and the repealing of those that exist, as the criminalisation of transmission and the failure to disclose status is counterproductive.
Mr Kidd pointed out that despite the repeal of 19A, the campaign against HIV criminalisation is not over, as prosecutions for HIV transmission still occur. "What is mostly happening is that people are criminalised for reckless transmission," he explained.
Under section 22 of the Victorian Crimes Act, a person can be charged with recklessly – knowing that there's a possibility of causing harm – engaging in conduct that causes endangerment. This can include the transmission of HIV. And it carries a maximum penalty of ten years imprisonment.
The laws in NSW
In September 2017, an amendment was made to section 79 of the Public Health Act 2010 (NSW), which means that it's no longer an offence for a person living with HIV in this state to not disclose their status. This brought NSW laws into line with all other jurisdictions in Australia.
However, this was replaced with a new law that now means an individual living with HIV can be sentenced to up to six months prison time for failing to take "reasonable precautions" against transmitting the virus. This move was criticised as a step backwards by sexual health advocates.
A person can also be charged with recklessly causing grievous bodily harm, under section 35 of the Crimes Act 1900 (NSW). A person found guilty of this offence can be sentenced to up to ten years gaol time. While section 33 outlines that doing so with intent carries a maximum penalty of 25 years.
The current science
But, when these laws are applied for the unintentional transmission of HIV, it's important that they are in accordance with current science, Mr Kidd continued. "What we see, particularly in other countries, but to certain degree in Australia, is that the law is very slow to catch up with science."
The long-term LGBTIQ rights activist explained that people with an undetectable viral load cannot transmit HIV. However, there are cases around the world where individuals have been prosecuted for engaging in sex, even though there was no real possibility of infecting another.
"Too often you see comments of sentencing judges that treat a HIV diagnosis as an incredibly grave and serious matter," Kidd said. "But, we have such amazing treatments now. And people with HIV have long, productive and successful lives if they have access to treatment."
Global developments
According to Kidd, the nation with the most draconian HIV law is Belarus. Between January 2015 and June 2017, 128 criminal cases had been prosecuted in that country involving either transmission or non-disclosure.
And a number of these cases involved couples with one partner who is living with HIV falling short of the law, despite the fact that both partners were fully aware of each other's HIV status. And as a result of the law, many living with HIV in Belarus are not seeking the medical treatment they need.
But, Kidd stressed that there are positive developments elsewhere in the world. The US state of Iowa amended its HIV law in 2014, so that it now applies to intent only and it evaluates risk, while in 2017, California reduced the penalty for exposing someone to HIV from eight years in prison to six months.
"And of course, here in Victoria, we are proud of the fact that we are one of the few places in the world where there has been positive progress on HIV criminalisation and not going the other way," he concluded.
Receive all of our articles weekly