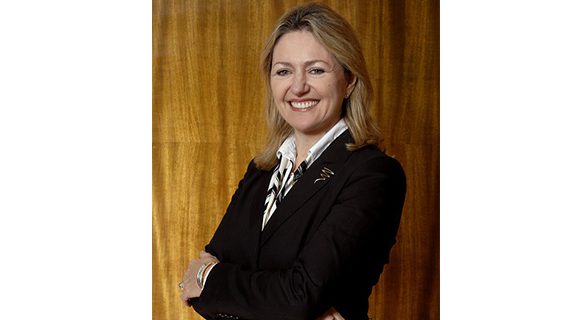 Robert "Dolly" Dunn was one of Australia's most notorious paedophiles. The former Marist Brother school teacher was sent to prison in 1997 for 20 years for a string of sexual assaults he carried out over a ten year period. He'd never again be a free man.
Currently serving three life sentences, Michael Kanaan was sent away for shooting three men – two of whom died – in an altercation outside the Five Dock Hotel, as well as for the ambush killing of gangland boss Danny Karam. And he was also convicted over a shootout with police at White City.
The Ashfield gang rapes were a series of attacks perpetrated upon teenage girls in Sydney's inner west over a six month period in 2002. The four Khan brothers were found guilty of the crimes and sentenced to a total of 70 years between them.
And then there's the Butcher of Bega, deregistered former gynaecologist Graeme Reeves, who was convicted of assault causing grievous bodily harm after he removed a woman's genitals without her consent.
The prosecutor who saw all these men serve hard time is Margaret Cunneen SC. Although, the recently retired NSW Deputy Senior Crown Prosecutor is about to make her way over to the other side of the courtroom as she's just taken on her new role of defending those who've been accused.
Representing the Queen
The inspiration for the ABC's legal drama character Janet King, Ms Cunneen first started working for the NSW government as a clerk in the Attorney General's Office back in 1977, whilst she undertook her law degree at the NSW Institute of Technology part-time.
Then in 1986, Ms Cunneen took on the role of senior solicitor handling child sexual assault cases at the NSW Office of the Director of Public Prosecutions (DPP), prior to stepping into the position of Crown Prosecutor just four years later.
Known for her fearless pursuit of sex offenders, Ms Cunneen was also appointed head of the Commission of Inquiry into allegations of child sex abuse in the Roman Catholic Church diocese of Maitland-Newcastle.
That investigation
Ms Cunneen became the subject of a NSW Independent Commission Against Corruption (ICAC) investigation back in 2014. The commission accused her of having perverted the course of justice for allegedly suggesting her son's girl friend avoid being breathalysed following a car accident.
Denying that this was ever the case, the silk successfully appealed the matter in 2014 in the NSW Court of Appeal. And when the ICAC challenged the ruling the following year in the High Court, it ruled that the commission had exceeded its power.
Sydney Criminal Lawyers spoke to Margaret Cunneen SC about switching sides of the courtroom, her appointment to the advisory panel on the development of a federal anti-corruption commission and whether dealing with the graphic details of numerous serious crimes has taken a toll.
Firstly, you've just taken on the role of criminal defence barrister. This is after your recent retirement from the position of NSW Deputy Senior Crown Prosecutor.
Ms Cunneen, why the change? And what sort of adjustment do you think you'll have to make now that you'll be positioned on the other side?
The change came about because I had reached retirement age from the government after 42 years' service.
And for many years, I have heard the refrain that you really should get out and do some defence work, only then will you be well enough rounded in the criminal law.
It's the perfect opportunity to do just that – go out into private practice and to try to provide service on the other side of the bar table.
During the Sir Ninian Stephen Lecture you gave at the Newcastle University in 2005, you implied that some criminal lawyers are too set on helping offenders avoid prison time by finding legal loopholes to appeal jury decisions.
Given your new role as a criminal defence lawyer, how do you stand by those comments today?
I certainly wasn't pointing to the whole of the criminal defence area. I just said some in the criminal justice system. It may not be that I was even meaning barristers and solicitors.
But, in any event, there may be some that behaviour unethically, just as there maybe solicitors on the other side that behave unethically. And that will always be with us.
However, I hope that within the bounds of ethical behaviour, I will be able to speak fearlessly for my clients and give them the best hope of a just result, whether or not they're pleading guilty or not guilty.
And over your time at the DPP, you were the prosecutor for some of this state's most serious sexual assault, child abuse and murder cases. Of all of them, which case sticks out to you the most and why?
I hesitate to say it, because he eventually got acquitted by the CCA, but the one that stands out the most is Jeffrey Gilham.
The reason that stands out the most is it was a difficult conviction to obtain. And my colleague Mark Tedeschi QC had conducted the trial first and it ended up in a retrial.
But, I remember very much the cross-examination of Jeffrey Gilham. I found it challenging, but I believe I was very effective in that cross-examination. There were some very chilling aspects of it that remain with me to this day.
In 2014, the ICAC launched an investigation against you over anonymous allegations that you told your son's girlfriend to fake chest pains, so she could avoid being breathalysed following a car accident.
The commission accused you of perverting the course of justice, however the matter went all the way to the High Court, and it found the ICAC had exceeded its power.
Looking back, why do you believe the ICAC came after you over a matter that many saw as having nothing to do with your official role?
It must have been personal. First of all, it was impossible. After the High Court, the ICAC commissioner referred it for criminal investigation.
So, luckily, I have had the benefit of having been exonerated by the NSW solicitor general, who sent it to the Victorian Chief Crown Prosecutor for examination of the evidence. And very quickly it came back that there would be no charges.
The obvious reason is that I wasn't at the car accident. And neither was my son. There was no way we could have any contact with the driver. There was plenty of eyewitnesses, because it was in a crowded suburban street.
She was rescued out of the wreck of the car and put straight into the ambulance by bystanders and the ambulance workers. None of the bystanders could smell any alcohol. And the ambulance left before the police arrived.
She had her blood drawn and it read zero. And only then, when she could finally get a message to us – when she was in hospital – did we even know anything about it.
But, it was persisted with very personally and emotionally.
In December last year, prime minister Scott Morrison appointed you as one of three experts on a panel to advise on the development of a federal anti-corruption watchdog: the Commonwealth Integrity Commission.
Senior lawyers have criticised the proposed model as the section investigating the public service won't hold public hearings.
What's your position on what some have described as a lack of transparency?
That's nonsense. The important part of the rule of law that affects this is people should not be declared guilty before they are. The presumption of innocence is very important.
Our legal system admits for people to be publicly named once they are charged in the criminal courts, but this is still only the allegation – it's allegedly, rather than proven. And only when they are proven to be guilty beyond reasonable doubt are they called guilty.
This seems to be a call for a public flogging really. And it appeals to people's schadenfreude, in a very unattractive way. If someone has acted corruptly, well, only say so when they are proven to have acted corruptly.
And I can assure you the trauma, not so much for me as the individual strong lawyer, but the trauma for my son and his girlfriend, and other members of my family by this absolutely baseless claim about us – until our evidence was proved, and the inspector of ICAC said what happened to us was illegal, unjust and oppressive – there was a lot of suffering.
The reason that corruption commissions want to publicly name people before anything has been proven is because they're on shaky ground. After all, if they had strong enough evidence, they'd refer it straight to the DPP.
It seems to be – and this is from bitter and personal experience – because they don't have enough evidence, they really put the pressure on your family, so that if one was guilty, one would be tempted to say, "OK. I admit it. Just leave my family alone."
This is not the way that we should encourage our legal system to proceed. If the police did that, it would be terrible, and we wouldn't permit it.
Since your appointment to the panel, there have been some questions raised in the press about your associates, as you've been photographed shaking hands with Eddie Obeid as he was entering court and with Roger Rogerson at his book launch.
How do you respond to these criticisms?
Is that the best they can come up with? Eddie Obeid had been a minister in a government I'd served for 42 years.
He was in the court next door to me, I was prosecuting someone else, and he was coming up for trial.
He was still a person then of good character, he hadn't been convicted. And when the poor man extended his hand, I was certainly not going to spit on it. That would be merciless and discourteous.
As for Roger Rogerson, I could name another half a dozen silks and about two dozen other barristers who were also present at that book launch. The publishers invited a lot of lawyers. I was only one of many. And there were other Crown Prosecutors there too.
That doesn't mean that I am friends with Roger Rogerson. I must say that he had certainly not been convicted of murder at that stage.
But, it was the launch of one of many legal-type books that lawyers always get invited to. And a lot of us went along.
As well as being the Crown Prosecutor in some of the state's most heinous cases, you were also the head of the Commission of Inquiry into allegations of child sex abuse in the Catholic Church diocese of Maitland-Newcastle.
Ms Cunneen, did dealing with all of the evidence and testimonies in these matters ever take its toll?
It probably has. One is very cynical about the methods of people, particularly when it comes to children.
And very watchful about the welfare of children, because I had a lot to do with child sexual assault way back into the 80s, when I was in charge of the child sexual assault unit of solicitors in the DPP.
It's hard to know what I would be like without that experience. But, it's very useful to have it, because only with the experience and knowledge of the patterns of this type of behaviour can you really get to the truth about it.
And lastly, Ms Cunneen, as a woman who's worked and made it to high positions in the male-dominated legal profession, what sort of advice would you give to young women who might be commencing their career in law?
Be brave and bold. There will be bullies. Don't let them get to you. And don't let them know that they've got to you.
Receive all of our articles weekly