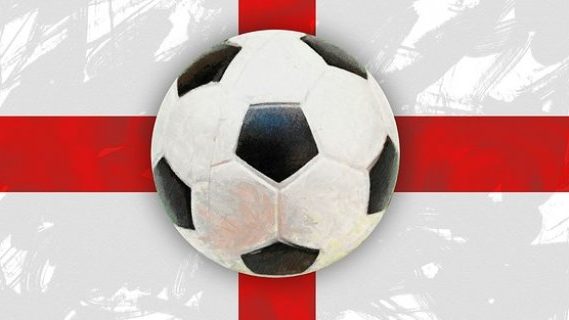 Police in the United Kingdom have commenced investigations into allegations of bribery and corruption within English football.
The move is a response to the "Football for Sale" report by the Daily Telegraph, which led to the resignation of England national team manager Sam Allardyce, after only one game in charge.
Australia is home to 1.7million English Premier League viewers, many of whom are likely to be questioning their confidence in the sport they have come to love.
'Football for Sale'
On 26 September 2016, Mr Sam Allardyce was filmed by undercover reporters posing as a Far East investors.
He is reported to have agreed to an illegal arrangement where the financial rights of players are owned by third parties. Former UEFA boss, Michel Platini, described such third party ownership agreements as "modern say slavery" in so far as players are bound by the wishes of others and their income docked with every movement.
Mr Allardyce is reported to have been filmed explaining how to get around FIFA and Football Association bans on these arrangements. Following Allardyce's resignation, it was alleged that eight Premier League managers accepted illegal payments to arrange player transfers in contravention of ownership rules.
Investigators are set to look into the affairs of Tommy Wright, Barnsley Football Club's assistant manager, who was sacked after accepting a £5,000 cash bribe from the fake Far East firm.
The extent of the problem
'Football for Sale' is just the latest in growing list of scandals involving corruption within world soccer.
Indeed, FIFA has recently had to deal with numerous allegations of match-fixing. Mr Plantini believes match-fixing and illegal betting are the biggest threats to the future of football. "For me, this is the big shame," he said. "If tomorrow, we go watch a game already knowing the outcome, football is dead."
This problem has been primarily attributed to criminal enterprises based in Asia, with match fixing and illegal betting said to generate "hundreds of billions of euros per year." Secretary General Ronald Noble has compared the revenue involved in this activity to that generated by large, multi-national corporations.
 Closer to home…
Investigations recently revealed that a number of Australian soccer matches were fixed under instructions from a global betting syndicate.
Four footballers and one coach were banned indefinitely by FIFA after being found guilty of fixing games while playing for the second-tier Southern Stars in the Victorian Premier League. The illegal activity related to four games where the Southern Stars conceded a whopping 13 goals without scoring a single goal themselves.
Other codes
Soccer is certainly not the only code to be affected by illegal activity.
Rugby League has been rocked by numerous salary cap infringements, one of which led to the Melbourne Storm's NRL Premiership wins being taken away.
Ryan Tandy of the Bulldogs was also infamously convicted of 'spot-fixing' in a match against the Cowboys in 2010. That conduct was exposed after the TAB detected a 'betting plunge' where 95 percent of bets placed on the match were on the first scoring play to be a penalty goal by the Cowboys. Early in that game, Tandy gave away a penalty in front of the posts with the intention of benefitting max-fixers.
One expert has warned of a looming "tsunami of corruption" as organised criminal groups begin to target Australian sport.
"The match fixing linked to the Asian gambling networks have destroyed most Asian sports," Canadian investigative journalist Declan Hill said. "The sports fans of Asia, the gambling people, the fixers of Asia are now going to turn their attention to Australia… So build your defences now."
In 2014, the global sports industry was estimated to be worth $US1.5 trillion. In terms of gross bets, Australians staked $815 million on sports in 2014/15, up 30% on the previous year.
With this amount of money at stake, match fixing and other forms of illegal conduct are sure to compromise the integrity of sports both here and abroad well into the future.
Receive all of our articles weekly