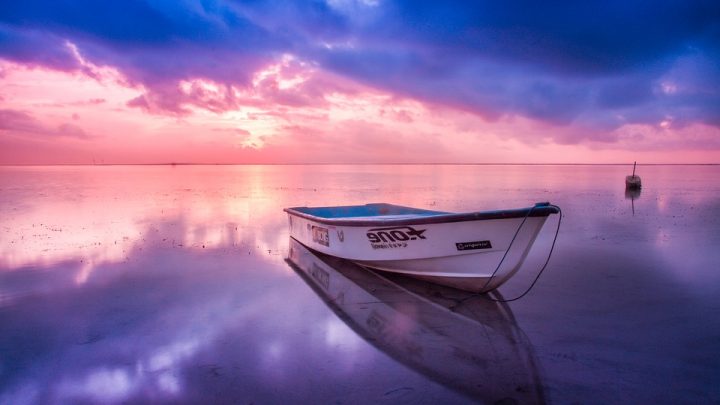 In Neill-Fraser v Tasmania [2012] TASCCA 2, the island state's Court of Criminal Appeal expressed its certainty that, while Susan Neill-Fraser's sentence might be altered, an appeal against conviction would certainly not succeed.
The Court was at pains to remind us that Tasmania had lost a respected citizen when 65-year-old Bob Chappell disappeared on Australia Day 2009, having last been seen tinkering on his boat in the afternoon.
Eyes turned towards his 56-year-old partner, Susan Neill-Fraser, who was eventually convicted and imprisoned for Chappell's murder.
On appeal in 2012, their Honours on the CCA noted that although the case against Neill-Fraser was circumstantial, they were confident that the evidence against the appellant was strong enough as a whole for the guilty verdict reached.
Harking back to Lord Cairns in the 19th Century Belhaven case, the Tasmanian Supreme Court postulated that in some cases, every ray of 'light' making up circumstantial evidence – however feeble each ray might be – can work together to 'clear away the darkness.'
Tainted thinking?
Poetic as the Belhaven take on circumstantial evidence might be, many supporters of Neill-Fraser are suggesting that the many 'rays' of so-named evidence were in fact so feeble as to leave us all in the dark.
And it is not just friends and family of Neill-Fraser who want the matter reconsidered as a matter of urgency. Lawyer and legal researcher Dr Rob Moles of South Australia has noted that the case against Neill-Fraser shows clear errors in the use and analysis of evidence.
As an example, apparent bloodstain evidence was retrieved using a test that can certainly show the presence of blood – but also about 100 other random substances, none of which were eliminated.
An initial screening test within forensic evidence was put forward as confirmatory evidence, clearly tainting any opinions formed as a result.
Other supporters of Neill-Fraser include Tassie politician Andrew Wilkie and a former Integrity Commissioner Barbara Etter – both of whom consider Neill-Fraser to be imprisoned on faulty findings. And a rally in Hobart earlier this year to mark the fifth anniversary of her arrest demonstrates that the desire for justice – or at least a much closer examination of the evidence – is mounting rather than diminishing.
No 'body' to blame
I imagine that it would be difficult to prosecute a murder trial when no body has ever been found. And that was the situation confronting the Tasmanian justice system when Susan Neill-Fraser went to trial.
Bob Chappell was held in high esteem locally for his valuable work as a physicist at the Royal Hobart Hospital.
Very happy messing about on boats, he and his partner Susan had both been seen at different times in and around their vessel on January 26 2009. And then suddenly there's one live human, Neill-Fraser and one vanished human, Chappell.
As a species we are of course quick to draw lines between two pinpoints of fact, particularly if they sit fairly close together.
For example, there's somebody missing and there's water around – we can quickly do the maths on that one!
And of course, it has been some time since the idea of 'no body, no murder' has existed in the law.
Murdered people have regularly turned up alive throughout history, and as the 1660 Campden Wonder case showed, not having any murdered bodies became pretty mind-boggling when those 'bodies' walk back into town after sentencing!
But that's not how the law operates in the modern day – thanks to the 'wonders' of science and various experts, a murder trial can certainly proceed without the availability of a body.
And that is exactly what we can see has taken place in Tasmania, with the conviction of Neill-Fraser – missing corpse or not, her fate was quickly sealed.
Shining a light
Yet pulling together enough 'rays' of good circumstantial evidence without the presence of a body is surely no easy feat.
Establishing accurate cause and time of death, for example would certainly leave gaping holes in any prosecution brief.
The fierce desire to piece together information that logically ties places to people, people to times and timing to events is no doubt particularly strong when there's no dead body enabling a focal point for analysis.
But this desire should of course be resisted, if it simply driven by the impatient tidying of loose ends – or the completion of a frustratingly unfinished tale.
In fact, without a body around which to organise available evidence, police, legal teams and the courts need to be exceedingly careful about how remaining data is tested and presented.
And even with the 'wonders' of science and modern expertise, expert witnesses in such cases should be subjected to exacting and scrupulous analysis of their findings in court.
The dead may have no tales to tell, but without a body to examine, it's crucial that no tales are embellished by the living – especially if all that's left is an evidentiary void.
Last updated on
Receive all of our articles weekly