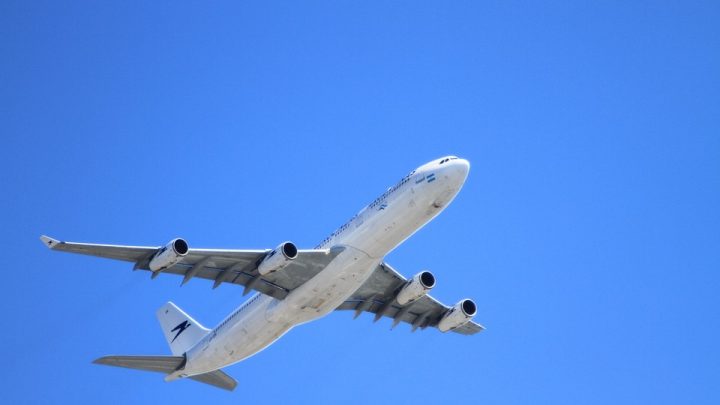 Air rage is a modern day term that is used to describe angry and unruly behaviour by passengers on commercial flights.
Over the last few years, we have seen a number of incidents of air rage and other criminal offences committed during flights, many of which have resulted in criminal charges being laid.
Bad behaviour by passengers on planes is also on the increase, according to figures from the International Air Transport Association (IATA).
The figures reveal that there were around 150 incidents of unruly behaviour by passengers each week last year on flights around the world.
The increasing level of air rage has been blamed on a range of factors, from the cheaper availability of flights and higher rates of alcohol consumption among passengers, to the increasingly cramped conditions of economy seating.
Although these figures are taken from a global perspective, there have been a number of incidents of flight passengers misbehaving in Australia.
According to the Australian Federal Police, 67 people were charged with offences relating to unruly or offensive conduct in the last financial year, up from 50 people the previous year.
There have been a number of recent incidents of air rage involving Australians, including an incident where a man from the NSW South Coast was arrested after allegedly punching a sleeping passenger in the face multiple times.
On landing, the man was charged with assault occasioning actual bodily harm and obstructing a territory official.
Earlier this year, in July, a flight from Perth was forced to return after a 22- year-old passenger abused other passengers and crew while under the influence of drugs and alcohol.
In another incident involving an Australian on a Thai Airways flight, two men got into a disagreement during a flight, which culminated in one man being hit over the head with a bottle.
What are the main types of in-air offences?
If you assault someone or behave in a dangerous manner during a flight, you potentially face a number of different charges.
If you have allegedly committed an in-air offence over a country's airspace, you may be charged with a standard offence like common assault or assault occasioning actual bodily harm, which can be dealt with in the same manner as offences committed on land.
There are also a number of air travel specific offences, which are listed under the Crimes (Aviation) Act 1991. These include:
Hijacking. This is an indictable offence under Australian law when committed on a flight in Australia or by an Australian citizen on a flight operating in another country.
Acts of violence. In-flight violence can be directed towards another passenger, multiple passengers or crew members. Again, an Australian citizen can be guilty of this offence even if the flight is over another country.
Endangering safety. There are a number of different laws governing passengers or crew members who deliberately or recklessly endanger the safety of other passengers or the flight. A passenger trying to take control of the aircraft, or any act or omission that would prejudice the safe operating of the aircraft, can endanger safety.
Assaulting crew. Assaulting individual crew members on board an aircraft is a separate offence and comes with a maximum prison sentence of 10 years.
Carrying dangerous goods. Carrying or placing dangerous goods on an aircraft is a criminal offence, as is having them in your possession while on board a flight. This offence comes with a maximum penalty of 10 years' imprisonment.
As well as offences committed in flight, there are also a number of offences specific to airports.
Committing an act of violence against someone at an airport comes with a maximum penalty of 20 years' imprisonment.
Destroying or damaging the facilities at an airport is also a criminal offence if it interferes with the safe operation of the airport or the safety of the passengers.
If an offence is committed while the plane is in the air, the flight crew have the authority to restrain the alleged offender until they can be taken into custody on land.
If an offence is committed before the plane takes off or after landing, the cabin crew can remove the person from the plane.
Offences committed under the Crimes (Aviation) Act 1991 are treated as Commonwealth offences, which means that different types of penalties may apply.
However, section 20AB of the Crimes Act 1914 (Cwth) says that if you are being dealt with for a Commonwealth offence in a particular State, and the Commonwealth legislation does not provide for a type of penalty that can imposed in that State, the magistrate or judge can nevertheless impose that type of penalty when dealing with a Commonwealth offence.
For example, NSW law allows for something call an 'intensive correction order' (an 'ICO'), which is like a good behaviour bond but encompasses a range of additional requirements including undertaking 32 hours of community service work per month.
There is no Commonwealth equivalent to an ICO.
However, an ICO can be imposed for a Commonwealth offence in NSW by virtue of section 20AB.
The Commonwealth legislation contains a provision whereby a person who is guilty of a Commonwealth offence can be discharged without criminal conviction. This can be done under section 19B of the Crimes Act 1914 (Cwth) and is similar to 'section 10 dismissals and conditional release orders' of the NSW Crimes Act.
It is expected that Commonwealth legislation will be put into place in due course to standardise penalties for offences committed during commercial flights as a way to promote increased safety for passengers and crew.
Receive all of our articles weekly