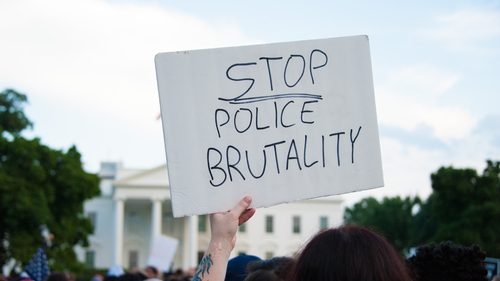 The family of Australian woman Justine Damond Ruszczyk, who was shot and killed by a police officer, has been awarded $US20 million, about $AUD28 million, in a civil settlement with the City of Minneapolis.
The settlement comes just days after former police officer Mohamed Noor was found guilty of third-degree murder and second-degree manslaughter for shooting and killing Ms Ruszczyk nearly two years ago.
Record settlement
The settlement is the largest ever awarded by the city for a police-related issue, and is more than four times the previous city record, in which the city paid $US4.5 million in 2007 to Duy Ngo, a police officer shot by another officer who had mistaken him for a suspect fleeing the scene.
Under the terms of the settlement, the Ruszczyk family will received $US20 million but will donate $US2m of that to the Minneapolis Foundation's Fund for Safe Communities, a program set up to fight gun violence in the city.
Civil Suit
Ms Ruszczyk's family had originally filed a civil lawsuit for $US50m arguing that the victim's civil rights were violated by the shooting. The suit also alleged a number of failings by the Minneapolis Police Department, as well as by Mr Noor and his partner Matthew Harrity.
Ms Ruzczyk was shot at close range by Mr Noor as she approached their police car in her pyjamas after calling 911 to report a suspected assault in an alley at the back of her house.
The civil suit, which under American law requires a lesser standard of proof than a criminal trial, claimed Mr Noor and his partner conspired to cover up evidence by not turning on their body-worn cameras and later hiding behind a "blue wall of silence."
Minneapolis police are supposed to wear body cameras, in any situation involving contact with criminal activity. However, the subsequent investigation into the shooting revealed that neither officer had his camera turned on at the time of the shooting, although there is footage of the officers trying to perform CPR. The dash cam in the police vehicle did not record the incident either.
For months, Mr Noor would not speak to investigators, invoking his right to silence.
Mr Noor to be sentenced next month
The City of Minneapolis and Mr Noor had asked for the civil proceedings to be delayed until the outcome of the criminal trial, but  a settlement has now been reached.
Mr Noor is currently in custody awaiting sentencing. The maximum penalty for third-degree murder is 25 years in prison. Second-degree manslaughter carries a maximum of 10 years behind bars.
The Mayor of Minneapolis, Jacob Frey, says the payout is "not a victory for anyone, but rather a way for our city to move forward", adding that the city's leaders are determined to ensure that such a tragedy will never happen again.
Receive all of our articles weekly