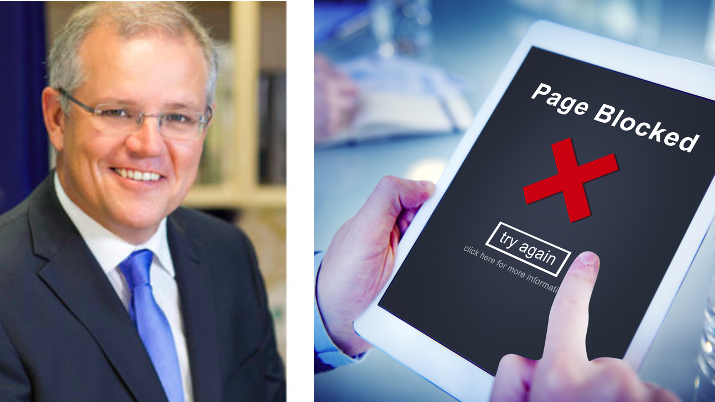 While the world of social media can be fun, informative and entertaining. It also enabled people a forum in which to espouse their opinions – a chance for people to say what they think on a range of issues and ideas.
But sometimes, people do so without respect for others or any regard for the harshness of their words and the consequences they may have on others.
Recognising that online trolls are a growing problem, which, despite their best efforts social media sites aren't always able to track and shut-down quickly, the federal government plans to introduce world-first legislation to properly define and deter cyberbullying.
Draft cyberbullying laws
The government has not released the draft laws as yet, so it is not possible to ascertain whether they are likely to fulfil their stated objective of protecting individuals from 'online bullying' without unduly impeding free speech and giving the state unwarranted power to decide what can and cannot be posted online.
However, it says the laws will see anyone found guilty of bullying children or abusing adults by posting 'seriously harmful content' online receive a criminal record, possible prison sentence and fine of up to $111,000.
Unmasking 'trolls', blocking sites and forcing the removal of posts
The legislation also includes powers to unmask anonymous trolls and give the eSafety Commissioner rapid website-blocking power to respond to 'crisis events', for example, the Christchurch shooting, by requesting internet service providers to block access to terrorist and extreme violent content for a limited time period.
The legislation also aims to include online games such as Fortnite and Call of Duty, which will be under the same regulations set out for social media sites such as Facebook, Instagram, Twitter, forcing them to erase bullying messages to children or threats to adults within 24 hours.
These multi-user sites will also be forced to closely monitor data to ensure that 'online lynch mobs' don't work together to gang up on victims. And while including the gaming sites is a good idea to protect children, they will also need to be educated about acceptable language and behaviour online so they don't post anything that could be unlawful.
Corporations who fail to comply with the laws will face fines of up to $555,000.
Concerns
However, there are concerns that such requirements will unfairly impede, and indeed unduly criminalise, free speech while placing excessively onerous requirements on corporations – whose platforms can see thousands of 'abusive' messages posted every day.
In that regard, it will be interesting to assess the scope of the proposed legislation before it is introduced into parliament in 2021, including the breadth of the definitions of terms such as 'seriously harmful content', 'troll' and 'crisis events'.
Cyberbullying – a growing problem
According to statistics from the eSafety Commission, one in five young Australians have  reported being socially excluded, threatened or abused online, and one in five, (15% of kids, 24% of teens) admitted behaving in a negative way to a peer online — such as calling them names, deliberately excluding them, or spreading lies or rumours. Of these, more than 90% had had a negative online experience themselves.
The devastating effects of cyberbullying
All forms of bullying—including cyberbullying—cause significant emotional and psychological distress, like anxiety, fear, depression, and low self-esteem. But because the internet is 24/7 and it's everywhere… in our homes and pockets and schools, workplaces often victims feel like it is never going to stop. They feel vulnerable and powerless.
The consequences can be devastating for both adults and young people. Former TV personality Charlotte Dawson took her own life in 2014 after being cruelly trolled on Twitter. Cyber bulling triggered the suicide of 14-year-old Amy "Dolly" Everett in 2018.
After the COVID pandemic lockdowns earlier this year the eSafety Commission reported a sharp rise in other online crimes such as such as revenge porn, sextortion and distributing intimate images without consent (often involving ex-partners), as well as innocuous headshots being morphed with a pornographic body image, then circulated on social media.
There have also been reports of spyware being used to activate webcams on computers and the intimate footage used to extort those who have been filmed. And Australians were warned several times about the increase in online scams, with fraudsters purporting to be financial planners to assist people accessing their superannuation, and some even impersonating banks and the ATO.
Receive all of our articles weekly