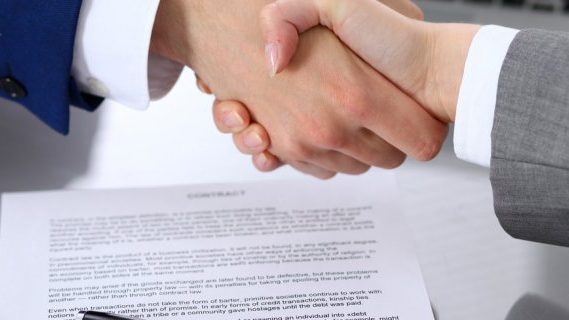 Marie Byles was an extraordinary, visionary woman. As well as being the first female lawyer in New South Wales, she was also an accomplished journalist, conservationist, feminist, global adventurer, and author. Here is the story of a true legal pioneer.
Marie was born in 1900 and grew up in Australia during a period of shameful gender inequality.
After finishing high school as dux and head prefect at Presbyterian Ladies College, Marie completed a Bachelor of Arts in 1921 and a Bachelor of Laws in 1924 at the University of Sydney.
For most of her time at university, Marie was the only female in her law classes – as women were only allowed admission into law from 1918 onwards, and new entrants were often shunned by the community.
Pioneer in Law
Despite exceling academically and being admitted to practice in 1924, Marie could not find employment as a solicitor in a profession where there were no other women. Perhaps due to her mother's feminist influence, Marie persevered by working as a law clerk long enough to establish her own Sydney law firm in 1929.
Marie was intent on making the most of her pioneering achievements – encouraging many other driven young women to seek careers in law, and hiring them to work in her two Sydney firms.
In her unpublished biography, Marie wrote, "I was fated for the law…pioneering in law was the most important, and all other happenings, as it were, hung on this."
And there were many other happenings.
Journalism
Marie published many articles as a legal correspondent for the Australian Women's Mirror. Her stories criticised judgments which stereotyped and prejudged women, and provided advice to women about their rights.
Marie chose not to marry and have children as most other young women did at that time. Instead, she pursued spirituality, natural wonders, and mountain summits all over the world.
Nature
As a girl, Marie enjoyed exploring the Palm Beach area where her family went on retreat. She delighted in the bushland at Maitland Bay, which was known back then as Boat Harbour. Later, she joined a newly-established Sydney Bushwalkers Club, which was one of only a few bushwalking clubs to take women.
By 1935, Marie successfully campaigned for her beloved Maitland Bay area to be placed under public ownership, and the Bouddi National Park was created.
Mountaineering
Marie's love for the natural world extended far beyond Australian shores. Once she had secured her financial independence, she set off on a Norwegian cargo boat to travel the world.
Her initial travels led to her most popular book, By Cargo Boat and Mountain, which details her growing interest in mountaineering. She wrote, "The last bale of wool had been shipped, the gangway drawn up, and I was alone on a Norwegian freighter with the dream of years coming true."
Having conquered peaks in Norway, the UK, and Canada, Marie led dangerous expeditions to summit Mount Cook in New Zealand and almost reach the peak of Mount Sansato near the Chinese border with Tibet.
Spiritual life
After her experiences in Asia, Marie began to seek out information about Buddhism, which appealed to her thirst for logic as a lawyer. She followed a spiritual path through India, Burma and Japan, writing books on Buddhism and playing a major role in the introduction of the religion to Australia after her return home.
Ahimsa
Marie certainly lived a life fighting for her wonderfully progressive ideas, but settled in the Suburbs of Sydney. She had built a dream home, designed to be a place of peace, where others could come to practice yoga and meditation. She called the house Ahimsa, a term from Ghandi meaning harmlessness.
She said that her home:
"was over 10 minutes walk from the station so that there would always be a walk, right in the midst of bush clad hills which were reserve and out of sight of other houses. For many years I had been compiling the requisite of my dream cottage…it was imperative that it have a 12 foot verandah facing north."
When Marie was 66 and still working as a lawyer, she suffered a brutal attack in her home by someone thought to be a disgruntled client. Unfortunately, she never fully recovered from the incident.
She retired in 1970 and died at Ahimsa in 1979, leaving her home to the National Trust.
Receive all of our articles weekly