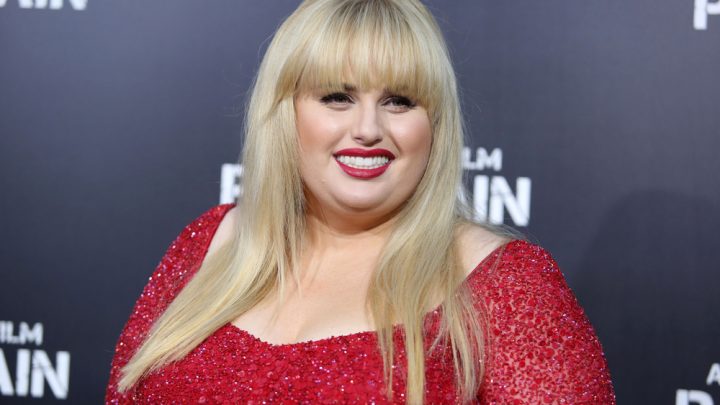 They often say that law involves a dash of theatrics, a hint of creativity and the gift of the gab – but for some, the law is an avenue to bigger and brighter things.
Here's our list of five famous people you never knew had law degrees!
1. Jerry Springer
He's no stranger to adjudicating fierce debates onscreen – but did you know that America's number one tabloid talk show host once studied law?
After studying arts majoring in political science, he attended Southwestern University and earned a Juris Doctor (JD).
He later advised President Kennedy, and went on to work as a lawyer at Frost & Jacobs LLP – one of the biggest law firms in the Midwestern United States.
After his dabble with the law he tried his hand at politics, trying (but failing) to secure the Democratic nomination for Governor of Ohio.
The Jerry Springer Show actually began as a political talk show, but went on to focus on scandals when the producers quickly realised that sensationalism was the key to good ratings.
2. Matisse
French painter Matisse is renown for his Fauvist artworks, including the infamous Woman with a Hat, but before he rose to fame he studied law in Paris and worked as a court administrator.
After a battle with appendicitis, during which his mother bought him an art set to take his mind off the illness, Matisse realised his passion for painting and never turned back.
3. Gerard Butler
Scottish actor Gerard Butler has starred in films including Reign of Fire, The Ugly Truth, Law Abiding Citizen and 300: Rise of an Empire, but before his big-screen debut he studied law at the University of Glasgow, becoming President of the law students' society during his time there.
He later commenced his practical legal training at an Edinburgh law firm, where his employers frequently questioned his repeated absence – supposedly due to his party-boy lifestyle.
Butler was sacked just one week out from being qualified as a fully-fledged lawyer. But perhaps it was fate – after spending several years working odd jobs, he went on to secure a raft of impressive acting roles in huge Hollywood blockbusters.
4. Rebel Wilson
Sydney-born Pitch Perfect star Rebel Wilson has appeared in several hit films and TV shows, but she kicked off her career studying Law and Arts (Theatre and Performance Studies) at the University of New South Wales.
After hallucinating during a bout of malaria, she was inspired to pursue her dreams of acting, moving to New York and training with an improv-comedy troupe, before making her way back home and starring in Aussie comedy shows such as The Wedge, Fat Pizza and Bogan Pride.
5. Charlie Pickering
Joining Wilson on a long list of fellow Aussie comics who have turned to comedy after studying law – including Shaun Micallef, Santo Cilauro and Chaser boys Chas Licciardello, Dominic Knight, Craig Reucassel and Julian Morrow – Pickering earned a double degree in Arts and Law from Monash University.
But in 2002 he had a change of heart and decided to enter the realm of comedy, finding the law a little too dull and serious for his liking.
He rose to fame co-hosting The Project and appeared on Talkin' 'Bout Your Generation, but these days, he hosts The Weekly on the ABC – which often sees him combine his loves of law, politics and satire.
According to Pickering, law and comedy are not as different as some may think. In an interview earlier this year, Pickering said:
'What lawyers and comedians have in common is that they spend their time looking at a situation from as many angles as possible to get the best result. Lawyers do it to win cases and negotiations, comedians do it to get the biggest laughs they can. In essence, it's all just problem solving.'
And who could ever forget 'Farouk' from the 1997 Australian classic The Castle – who was played by Melbourne Criminal Barrister Costa Kilias, who also played 'Tony the Yugoslav' in the 2000 hit The Wog Boy.
Kilias continues to practice in the courts to this day.
Receive all of our articles weekly