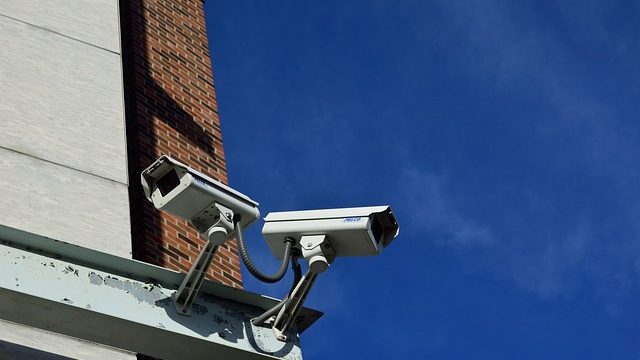 A former Federal police officer has made a complaint that's put Gold Coast police in the spotlight once again for all the wrong reasons.
Paul Gibbons was holidaying in Surfers Paradise when five officers arrived at his apartment complex, looking for someone else.
Mr Gibbons says he let the officers into the lobby, but they were angry that he took too long.
Approached by five officers and feeling intimidated, Mr Gibbons lifted his mobile phone and began filming. The officers immediately responded by throwing him to the ground and handcuffing him.
Unfortunately for the police, CCTV footage in the lobby area supports Mr Gibbons' assertion that he was not acting violently or aggressively towards them before being assaulted.
The Arrest
Mr Gibbons says one of the officers was taking notes before slapping his mobile phone out of his hand, which was later scooped up from the floor by another officer. He says the assault left a large scratch down the side of his neck, a claim supported by photographs of the injury.
He says he asked police if he was under arrest, to which they replied that if he did not unlock his phone they would take him down to the watch house and "fill him in" on the way.
The former officer says that when he asked "What will you charge me with?" one of the officers replied, "It doesn't matter, we'll just load you up"; in other words, fabricate charges against him.
The CCTV shows a number of officers handling Gibbons' phone for about ten minutes, apparently trying to access the data. During that time, the phone is bagged as evidence and removed on three separate occasions.
When asked for his password, Mr Gibbons told the officers they would need his fingerprint to unlock the phone. One of the officers allegedly then said, "give me your fingerprint or I'll smash your phone."
Gibbons says police deleted all of his photos and videos, including those of his holiday.
Deleting Footage
Deleting data from a person's phone without sufficient reason is not within police powers; and can even lead to criminal charges for attempting to pervert the course of justice by destroying evidence.
Leading criminologist Terry Goldsworthy says the only logical reason why police would delete telephone footage is that they have something to hide.
Mr Gibbons says the handcuffs were eventually removed after police realised he was a former officer, and saw there was a CCTV camera right above them.
No charges were laid against him.
Complaint
Mr Gibbons is adamant he did nothing wrong, and certainly nothing to justify the treatment he received.
He believes police manhandled him because he began filming police, a view supported by the CCTV footage.
He has reported the incident to the Crime and Corruption Commission, which has already said it will refer the complaint back to police, for internal investigation by the police.
Gold Coast police say they will look into the allegations, but the Queensland Civil Liberties Commission points out that a situation where 'police are policing themselves' is not conducive to just outcome.
Several similar cases
Police across Australia have been criticised over numerous recent cases of brutality, unlawful arrests and the unauthorised deletion of phone footage.
Gold Coast police in particular have earned a reputation for their use of heavy-handed tactics, after the release of damning footage in well-publicised cases like the assaults of Michael Cox and Noa Begic.
And while Gold Coast officers are no longer allowed to patrol in large, intimidating groups, they are still permitted to respond to call-outs in substantial numbers.
The Queensland Police Service has not responded to questions about why attending police saw the need to tackle Mr Gibbons to the ground for pulling out his phone, or why they allegedly threatened him and deleted data.
Receive all of our articles weekly