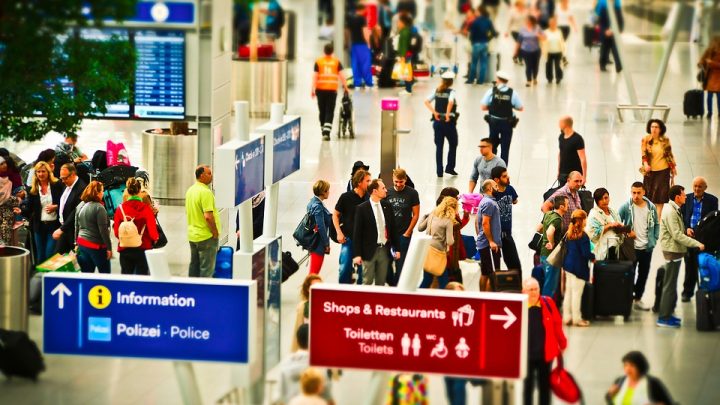 We recently wrote a blog about new laws which just entered into force this month, under the Australian Border Force Act 2015.
Since the Act came into force this month, teachers, medical professionals and others working in detention centres could now face prison for speaking-out about the human rights abuses that are occurring.
Under section 26 of the Act, the Commissioner is allowed to tell "entrusted persons" not to report serious misconduct or criminal activity if it affects, or is likely to affect, the operations, responsibilities or reputation of the Department.
It is an offence under section 42 of the Act to make a record or disclose protected information, and it comes with a maximum penalty of two years imprisonment.
Many have openly protested against the Act – with workers in detention centres bravely announcing that they will continue to report the deplorable conditions that asylum seekers are living in.
Former detention centre workers dare the government to prosecute
Forty former detention centre workers, including medical officers, paediatricians, psychiatrists and teachers, wrote an open letter to PM Tony Abbott, Immigration Minister Peter Dutton and Leader of the Opposition, Bill Shorten.
In their letter, they dared the politicians to prosecute them for speaking out against human rights abuses they witnessed in detention centres such as Manus Island and Nauru.
Their letter states:
"We have advocated, and will continue to advocate, for the health of those for whom we have a duty of care, despite the threats of imprisonment, because standing by and watching sub-standard and harmful care, child abuse and gross violations of human rights is not ethically justifiable."
"We are aware that in publishing this letter we may be prosecuted under the Australian Border Force Act and we challenge the Department to prosecute so that these issues may be discussed in open court and in full view of the Australian public."
What's going to happen?
Despite the legislation, Border Force Commissioner Roman Quaedvlieg says that he "sincerely doubts" that the laws will target detention centre workers.
While this may sound comforting, it is inconsistent with previous attempts by the government to silence whistleblowers, as explained below. And tellingly, the government has no plans to change the relevant sections so that detention centre workers are excluded from prosecution.
Indeed, the legislation certainly provides scope for workers to be convicted for speaking out.
The government has prosecuted before!
In fact, staff members of charitable institution 'Save the Children' were charged just last October for exposing the horrific conditions in detention centres.
Those 10 staff members were not convicted because the criminal case was eventually dropped after prosecutors realised that the powers at that time were not broad enough to sustain the charges.
That prosecution was brought under section 70 of the Crimes Act 1914 Commonwealth, which states that a person who publishes or communicates facts or documents (without authorisation) which comes into their knowledge as a Commonwealth Officer can face two years imprisonment.
The new Act is far broader
The Border Force Act casts a far wider net, meaning that the actions of workers within detention centres could certainly fall under its provisions.
In the meantime, the controversial laws have attracted criticism internationally, including by the World Medical Organisation.
We will have to wait and see whether the backlash against the new laws will act as a deterrent against the government using them against detention centre staff.
We got your back!
Covering up human rights violations is both unjust and dangerous, and regrettably the government has not indicated an intention to amend the new laws.
The Defence Team at Sydney Criminal Lawyers® will defend any person charged under the Border Force Act for speaking out against human rights abuses in detention centres, and we encourage anyone who is concerned about a potential prosecution to contact us for advice and legal representation – which we will provide free of charge from start to finish.
Receive all of our articles weekly