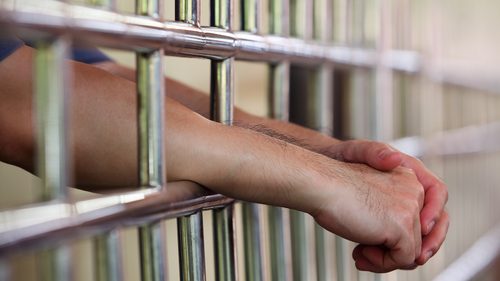 A convicted drug supplier has been awarded $100,000 in an out-of-court settlement after commencing civil proceedings against the South Australian government on the basis that his diabetes worsened while in prison.
Original court documents show that Bruno Tassone claimed more than $2 million dollars in damages due to the state's alleged failure to provide adequate treatment for his condition.
However, the Crown Solicitor's Office offered him an out-of-court settlement of $100,000 to avoid the costs of a legal battle.
State Correctional Services Minister Peter Malinauskas described the payout as "appalling", but added that Tassone is unable to use the money while in prison, and that "victims of his crimes" will be able to make claims on the money immediately.
History of drug convictions
Mr Tassone has been convicted of several serious drug offences, dating as far back as 1992.
He is currently serving six years in prison for supplying a commercial quantity of methamphetamines and the drug 'fantasy', which were discovered during a raid on his home.
His payout will be held in the Prisoner Compensation Quarantine Fund for 12 months. Under South Australian law, victims of Tassone's offences will be able to make claims on the money while he is behind bars.
If there is no claim, lawyers for the inmate will receive just over $40,000, and Tassone will receive $49,836.57 and $10,000 is for medical expenses.
Applying for restitution
The Commissioner for Victims' Rights Michael O'Connell has advised that any victims of Tassone's crimes should explore their right to restitution now.
However, the fact the offences are non-violent raises the question of who might be eligible to apply.
The case has led to calls for the South Australian government to introduce a mechanism for the state to recoup funds if no victims come forward.
Public outrage
Mr Tassine's payout has been met with a public backlash, resulting in a petition to stop him from receiving the funds to be registered on Change.org.
The rights of prison inmates is a contentious issue generally, with many expressing the view that people who commit crimes should forgo all of their rights once locked away. However, that view is at odds with numerous international instruments which Australia has ratified.
The claim
Mr Tassone claims he was denied special dietary needs and physical exercise appropriate for his condition while in prison.
He further claims his diabetes was not adequately monitored, and that authorities failed to act when they knew his condition was deteriorating.
Before awarding the payout, the Crown Solicitor's Office rejected many of Tassone's claims, arguing that the inmate's behaviour contributed to the decline in his health.
Prisoners who sue the system
Mr Tassone is certainly not the first inmate to cause a stir by commencing proceedings against the state.
Last year, convicted murderer and Brothers 4 Life founder Bassam Hamzy filed proceedings in the NSW Supreme Court against Corrective Services Commissioner Peter Severin from his cell at Goulburn's 'Supermax' prison, claiming he is being denied religious freedom which is guaranteed under section 116 of the Australian Constitution.
Mr Hamzy claims he is entitled to compensation for being prohibited from speaking in Arabic, carrying a Koran, buying halal meals, reciting the call to prayer and praying with other Muslims within the facility.
His case is yet to be heard.
Receive all of our articles weekly