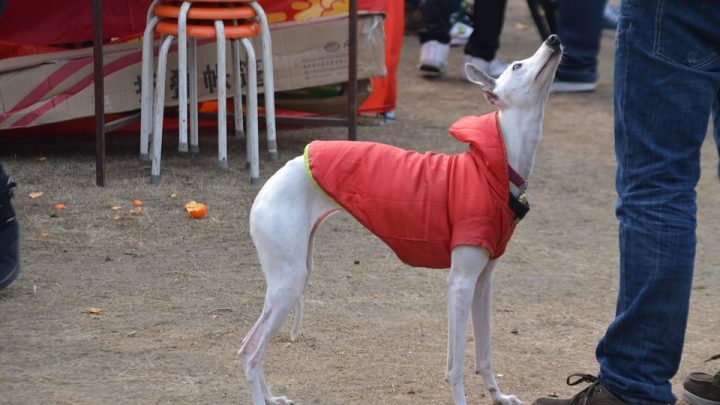 If you are an animal lover, you will no doubt be aware of the controversial live baiting scandal which has rocked the greyhound racing world.
The practice – which involves live animals such as rabbits, possums and piglets – being used as bait in greyhound training farms across the nation – was uncovered by ABC's Four Corners program in an expose earlier this year, resulting in the entire board of Greyhound Racing NSW being dismissed and numerous animal cruelty charges being laid against greyhound trainers.
Last week, two prominent trainers were sentenced to imprisonment after pleading guilty to animal cruelty.
A third man has narrowly escaped prison, instead receiving a suspended prison sentence.
Prison for Animal Cruelty
Trainer John Cauchi and his brother Tony Cauchi were among the first greyhound trainers implicated in the scandal when the story broke earlier this year.
John Cauchi was the owner of the Box Hill greyhound track, where his brother also worked. Both men pleaded guilty to 15 counts of serious animal cruelty in court earlier this year.
Hidden cameras showed John Cauchi using a live rabbit on a leash to entice a greyhound he was training on the track. It is believed that both men engaged in this practice on numerous occasions.
The pair was sentenced to 18 months imprisonment, but Tony Cauchi had his sentence wholly suspended due to an intellectual impairment. John Cauchi will be eligible for release on parole in 12 months.
The men had previously argued that their actions were less serious as the rabbits used for bait were feral animals; but the magistrate dismissed this argument after hearing from an RSPCA inspector, who contended that all animals can suffer, and the law does not distinguish between feral and non-feral animals.
A third trainer, Ian Morgan, received a 12 month prison sentence after pleading guilty to using a live possum to lure greyhounds. Camera crews captured him delivering the live possum to another prominent trainer, Zeke Kadir, who then tied it down and killed it. He will be eligible for release on parole in 9 months.
All three men have been banned from having contact with animals for 20 years – meaning they will be unable to own or train greyhounds.
Animal Cruelty Charges Explained
'Serious Animal Cruelty' is an offence under section 530 of the Crimes Act 1900.
The section states that a person faces a maximum penalty of five years imprisonment if, 'with the intention of inflicting severe pain… [he or she] tortures, beats or commits any other serious act of cruelty upon an animal, and kills or seriously injures or causes prolonged suffering to the animal.'
The Prevention of Cruelty to Animals Act 1986 also prescribes animal cruelty offences. For instance, section 5 contains the offence of 'Cruelty to Animals' which attracts a maximum penalty of 6 months imprisonment and/or a fine of $5,500.
A further offence of 'Aggravated Cruelty to Animals' is contained in section 6 of the Act, which imposes a maximum penalty of 2 years imprisonment and/or a fine of $22,000.
Under section 4, cruelty is defined as 'any act or omission as a consequence of which the animal is unreasonably, unnecessarily or unjustifiably:
beaten, kicked, killed, wounded, pinioned, mutilated, maimed, abused, tormented, tortured, terrified or infuriated;
over-loaded, over-worked, over-driven, over-ridden or over-used;
exposed to excessive heat or excessive cold, or
inflicted with pain.
An 'aggravated act of cruelty' is where a person in charge of an animal commits an act of animal cruelty which results in the death, deformity or serious disablement of the animal, or the animal being so severely injured, so disease or in such a physical condition that it is cruel to keep it alive.'
Receive all of our articles weekly