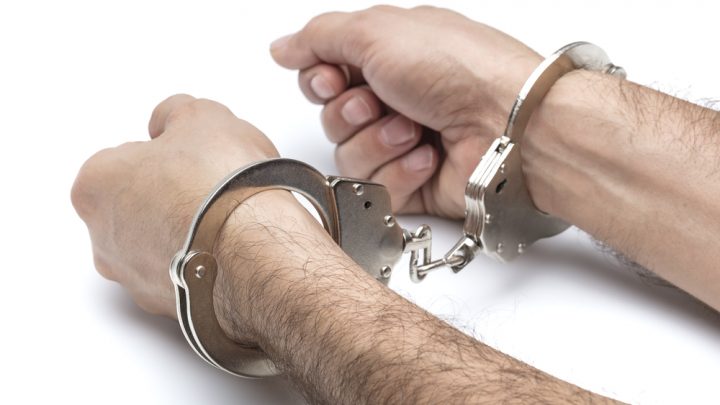 Trying to kill an already dead person may sound impossible – but one Victorian man, 39-year-old Daniel Darrington, found out that murder charges can result from shooting a corpse.
In March 2014, Mr Darrington and 31-year-old Rocky Matskassy were fighting over a gun, when it accidentally discharged and most likely killed Mr Matskassy instantly.
After Matskassy fell to the ground, Darrington shot him intentionally in order to "put him out of his misery".
Mr Darrington was later charged with murder and eventually faced trial in the Victorian Supreme Court.
Mr Darrington testified that, although very drunk at the time of the incident, he recalled Matskassy's body jerking and twitching after the accidental shot, which led him to believe that the man was still alive. But medical experts testified that the movements likely occurred after death – and that Matskassy was probably deceased by the time Darrington shot the second bullet.
Mr Darrington's criminal lawyer argued that while it was a very poor decision to fire the second shot, the essential ingredients of murder had not been established because Matskassy was likely already dead.
In summing up, Judge Paul Coghlan described Mr Darrington's conduct as highly inappropriate, and said that any reasonable person would have called triple zero or taken him to hospital.
The question of guilt was then left to the jury in October 2015, who found Mr Darrington guilty of attempted murder, but not murder.
The Judge remarked that the verdict indicates a finding that Darrington believed Marskassy was still alive, but in fact shot his corpse.
On Wednesday 16 December 2015, the defence and prosecution agreed that case is highly unusual amongst Australian murder charges, and were unable to find any similar cases for the court to consider during the sentencing process.
Darrington is facing a maximum penalty of 25 years imprisonment under section 321P of the Victorian Crimes Act 1958, and will be sentenced early next year.
Murder and Attempted Murder in NSW
In NSW, like Victoria, the prosecution must prove the following ingredients beyond reasonable doubt before a person can be found guilty of murder:
That the person intended to kill or inflict grievous bodily harm on another; and
That the act or omission caused the death of that other person; in other words, was the sole, or 'substantial or significant' cause of that death.
The maximum penalty for murder is life imprisonment.
In NSW, sections 27-30 of the Crimes Act 1900 set out four categories of attempted murder:
Section 27 – Acts done to a person with the intent to murder which cause wounding or grievous bodily harm;
Section 28 – Acts done to property with the intent to murder, such as setting fire to a ship or blowing up a building;
Section 29 – Certain other attempts to murder such as shooting, strangling or drowning a person; and
Section 30 – Any other attempts to murder not specified the above three sections
Like Victoria, the maximum penalty for attempted murder in NSW is 25 years imprisonment.
However, the actual punishment imposed will depend on many factors, some of which make the offence more serious – such as a high level of planning, the infliction of gratuitous cruelty, or where the offender is on bail or a good behaviour bond. Other factors can reduce the seriousness of the offence – for example, a lack of previous convictions and any mental health conditions.
Receive all of our articles weekly