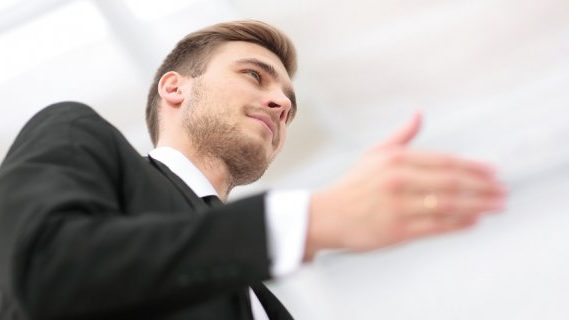 Lawyers have a reputation for being expensive, but getting legal help for a criminal matter may not be as costly as you think, and it can make a big difference to the outcome of your case.
While it is possible to represent yourself in court, a criminal lawyer is trained and experienced in dealing with matters regarding criminal law, and depending on your particular matter, it is even possible to hire a lawyer on a fixed fee basis.
Even if you can't afford to hire a lawyer, it's still a good idea to seek some legal advice early-on so that you are informed about your options, the best way forward and the likely outcome.
Many criminal lawyers offer a 'free first conference' so you can get advice even if you can't afford to pay for the lawyer to represent you.
Does my lawyer need to advise me about costs in writing?
Yes. Lawyers are required by law to inform clients in writing of how much they are going to charge.
The method of billing can be hourly, per item or a fixed fee.
A common misconception is that the lawyer who charges the highest hourly rate is the best. In reality, there are many mediocre criminal lawyers out there who charge exorbitant and perhaps unjustified hourly rates, while many excellent lawyers charge far lower hourly rates.
Another misconception is that the lawyer who gives the highest 'cost estimate' or 'fixed fee' is the best.
Fixed fees can be highly beneficial as they give clients a clear understanding of exactly how much their cases will cost; however, fixed fees should be reasonable and not excessive.
What information should my lawyer give me if they are billing by the hour?
If your lawyer is charging an hourly rate, you should request an 'itemised bill of costs' which means that any bill must include a description of every item of work undertaken, the time spent to perform the item and the cost of that item.
Itemised bills of costs will normally also include disbursements, such as money paid on your behalf to obtain psychological or forensic reports, or to issue subpoenae to police or other organisations, or to file documents in court.
When will I need to pay?
For cases that are bill at an hourly rate, lawyers will normally require a certain amount of payment upfront, which is called a 'retainer'.
For fixed fee cases, lawyers will normally require the fee to be paid before the work is done eg before going to court.
What if I'm unhappy about fees?
Your lawyer must let you know up-front about the formal dispute resolution process and what to do if you disagree with the fees being charged.
If you believe you have been charged excessively, you can make a formal complaint to the Legal Services Commissioner and/or apply for costs to be assessed by a Supreme Court Cost Assessor.
What is usually considered when determining fees?
Your lawyer will take a number of different factors into consideration when determining their fees for a particular case.
Some of the items that are usually considered are:
Time that is likely to be required to undertake conferences with potential witnesses,
Time that is likely to be spent analysing materials such as the prosecution brief of evidence, which includes the statements of prosecution witnesses, any CCTV materials, any recorded interviews, any prosecution forensic evidence etc,
Time that is likely to be spent conducting investigations including briefing medical and forensic experts, preparing and issuing subpoenae, viewing any alleged crime scene etc,
Time that is likely to be spent drafting 'representations', which are detailed letters to the prosecution formally requesting the withdrawal of charges,
Time for undertaking case-conferences and charge negotiations, which is when lawyers fight for the case to be dropped or for criminal charges to be reduced in number and/or seriousness,
Time spent communicating with courts and professionals,
Any costs of obtaining documentation, for example fees for medical reports, forensic reports, psychological evaluations or conduct money for issuing subpoenae,
Court filing fees, and of course
Time that is likely to be spent representing you in court.
If your lawyer doesn't tell you how much you are going to be charged, or what you are going to be charged for, make sure you ask them for an explanation.
Also ask whether they are prepared to offer a fixed fee, so you don't end up with any surprises.
Do lawyers offer fixed fees?
Some lawyers offer fixed fees for less-complex cases and for specific jobs.
There are a number of advantages to fixed fees.
With fixed fees, you know how much a case or a piece of work is going to cost from the beginning, so you don't have to worry about expenses increasing.
At Sydney Criminal Lawyers®, we offer fixed fees for a range of cases including:
If you wish to plead guilty in the Local Court,
If you wish to plead not guilty and have one of our Senior Criminal Lawyers defend you in the Local Court,
Bail applications in the Local, District and Supreme Court,
Appeals from the Local Court to the District Court because the Local Court decision was wrong or the penalty was too harsh,
Driver licence appeals,
Appeals against habitual offender declarations, and
'Section 32' mental health applications, which are applications for Local Court cases to be dismissed on the basis that you are suffering from a 'mental condition'.
We also offer fixed fees for attending police stations and correctional centres throughout NSW.
We believe fixed fees make it easier for our clients, who are well-informed about legal costs and can enjoy the security of knowing that everything is included within the fixed fee amount.
Receive all of our articles weekly