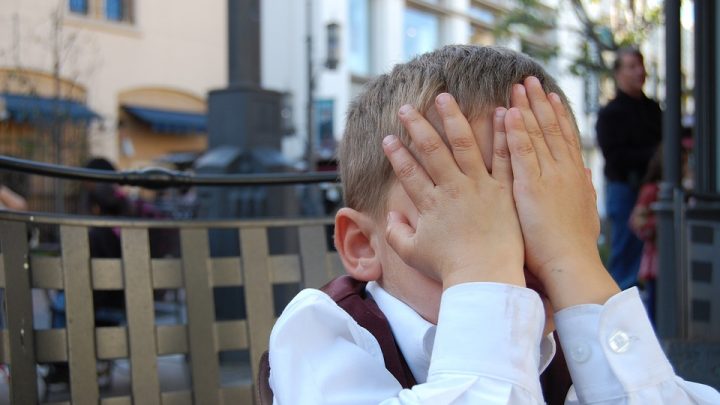 Having a parent in jail can be confusing for children.
It may be difficult for them to understand why their parent has gone away, and they may need to be cared for by other family members or friends while their parent is serving out their sentence.
Many not-for-profit organisations and prisons, including Silverwater jail for women, run programs aimed at helping parents and children bond and maintain their relationship throughout the period of incarceration.
Explaining where their parent has gone
Telling children where their parent has gone can be very difficult for carers and it is important to handle it as sensitively as possible.
It is best to tell the truth and try to avoid stigmatising the parent in jail.
Children can experience a wide range of emotions, depending on their age and the relationship they have with their parent, and they should be encouraged to talk about how they are feeling without fear of being judged.
Children can be worried about how their parent will be treated in prison and carers should try to give as much reassurance as possible as to the welfare of their parent.
Make sure children know who is going to be looking after them, and where they are going to be living, and try to keep the general upheaval as low as possible.
Visiting their parent
If it is appropriate, visiting their parent regularly can help maintain the bond between child and parent and reassure the child that their parent is ok.
Prisons can be intimidating places, so make sure you explain what is going to happen before the visit.
Child visits are usually at specified times, and on specific days, so it is a good idea to contact the jail first to make sure children can attend on the day you plan to visit, and that the person you are going to visit hasn't been transferred.
Some organisations such as Shine for Kids, which is based at Silverwater jail for women, run parent and child activity days for children and their inmate parents.
During these sessions, parents and children can spend time together one-on-one without the child's other carer present.
Generally, there is a structured activity such as a craft project, and parents and children have lunch and a snack together.
If transportation is a problem, Shine for Kids runs a transportation service so that children can visit their parent in jail if they are unable to get there themselves.
The ongoing effects for children of having a parent in jail
There are a number of effects that having one or both parents in jail can have on children, and it is important that carers are aware of and sensitive to their feelings.
Some common effects include difficulty trusting, particularly authority figures, feelings of shame and guilt, blaming themselves for their parent going away and ongoing anxiety.
Older children may get into trouble at school, become victims of bullying or find it difficult to concentrate.
Creating an environment where children are supported and able to talk about their feelings, and being involved in a program like Shine for Kids, can help reduce the negative impact of having a parent in prison.
Receive all of our articles weekly