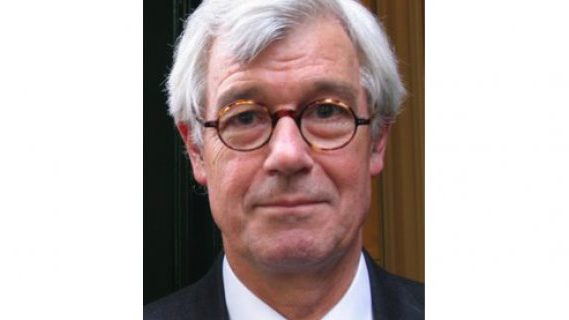 After vowing never to enter politics, renowned human rights barrister Julian Burnside QC, has decided the political climate in this country has made it necessary to renege on that promise and he's now entering the fray in the coming federal election.
Mr Burnside announced on 5 March that he's running as the Australian Greens candidate in the seat of Kooyong against treasurer Josh Frydenberg. Considered a Liberal safe seat, the electorate has been represented by the likes of Liberals founder Robert Menzies and party leader Andrew Peacock.
But, with the Coalition notching up its 50th straight Newspoll loss in a row, it hardly seems like there's a safe seat in the country at present. And as the Wentworth byelection revealed, even the most hard-line electorates are calling out for progressive change.
For the rights of refugees
A long-time champion of refugee rights, Mr Burnside has been highly critical of the Coalition's regime of turning back the boats and mandatory offshore detention, along with the Labor Party's complacency in supporting most aspects of it.
According to Burnside, the current fearmongering about boat people that Morrison's stirring up all started with the 2001 MV Tampa affair. Indeed, the barrister represented the Victorian Council for Civil Liberties in its successful action against the Australian government over that incident.
And in his 2018 documentary Border Politics, Mr Burnside asserted that under federal law every prime minister and immigration minister since October 2002 – "with the possible exception of Chris Evans" – are guilty of crimes against humanity in regard to their treatment of asylum seekers.
A climate crisis
And as to why he's thrown his support behind the Australian Greens, Mr Burnside has cited a number its stances, especially on climate change. He's stated that Morrison's lump of coal in parliament stunt was "reprehensible" and that Shorten has been "too timid" on the Adani mine.
Other progressive Greens policies that Burnside has mentioned as significant are its proposal to create a people's bank and a publicly owned energy provider, along with establishing a federal ICAC and reintroducing free tertiary education.
Sydney Criminal Lawyers spoke with Julian Burnside QC about the Coalition government's performance over its time in power, the Greens' proposal to decriminalise personal possession of illicit substances and how he'll be prioritising the constituents of Kooyong.
Firstly, last September, your Twitter account declared you were "not a member of any political party". However, you've now announced that you're running for the Australian Greens in the seat of Kooyong.
Mr Burnside, why did you decide it was time to make the move into politics? And why the Greens?
When I read, and thought about, the latest IPCC report. The Greens have a sensible policy about climate change. The major parties have avoided doing anything useful about climate change: they could have set an example, but apparently chose not to.
You've criticised many positions that the Liberal Nationals government has taken over its time in power. How would you sum up the performance and policies of the Abbott/Turnbull/Morrison government?
Performance: Hopeless.
Policies: Irreconcilable with a genuine belief in human rights.
Following the passing of the Medevac Bill, Morrison came out with more refugee fearmongering to the extent that it seemed like he was willing the boats to take to the sea once more. What do you think about the government's form over the Medevac Bill?
The government is doing everything it can to frighten the public about refugees. Since 2001 the Liberals have called boat people "illegal".  It is a lie.
I have the utmost contempt for a party which tries to win votes by lies and hypocrisy, which is what the Morrison government is doing.
As part of the Australian Greens, you're supporting its policy on illegal drugs, which includes the decriminalisation of the personal possession and use of illicit substances. In your opinion, why is decriminalisation the sound approach to take?
Yes: decriminalisation is a rational stance. Criminalising the use of drugs means that they become elements of a criminal trade. Consider what happened in America under prohibition. Consider that, when England criminalised heroin, heroin use skyrocketed.
I would make an exception in relation to ice: from what I have read, it is an intrinsically dangerous drug.
Currently, Josh Frydenberg has held the seat of Kooyong since 2010, while the Liberal Party itself has held onto it since 1945, having been the seat of the likes of Menzies and Peacock.
Do you think the constituents of Kooyong are ready for a change in representation, as we saw in the NSW seat of Wentworth?
Yes.
And lastly, Mr Burnside, what will it mean for the constituents Kooyong if they vote you in as their representative in federal parliament? What will you be prioritising for them?
My priority will be to listen to them: I do not promise to agree with every constituent, but I will listen to them. I think the political system suffers when the major parties listen primarily to major donors, and hardly at all to their constituents.
Receive all of our articles weekly