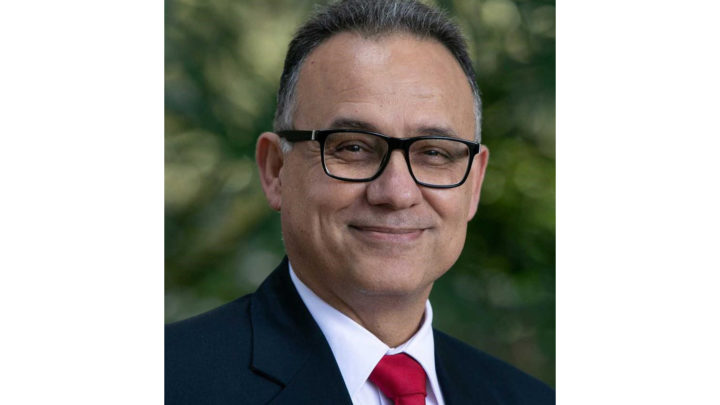 Angelo Bilias is a Sydney lawyer, who understands the value of the collective strength of the law profession in this state. That's why he places such importance in the Law Society of NSW, as the professional association representing the interests of its almost 30,000 members.
As part of this belief in the profession's peak member body and what it can achieve for NSW solicitors, Mr Bilias is running as a suburban councillor in the current NSW Law Society Council election, which is open for voting right up until 21 October.
Enhancing diversity in the NSW Law Society and the state judiciary is a priority for Mr Bilias, as is raising the profile of lawyers – especially those from suburban and small-sized firms – as well as establishing a committee to deal with judicial bullying and police impropriety.
And the criminal lawyer is no stranger to the Law Society Council. He's served both on it and its Criminal Law Committee in the past. And at present, he's currently a member of its Professional Conduct Committee and the Society's Licensing Committee.
The voice of the profession
A small group of NSW solicitors formed the Law Society back in 1842, with the aim of promoting "good feeling and fair and honourable practice among members of the profession so as best to preserve the interests and retain the confidence of the public".
And on 22 September 1884, solicitors from across the state voted to formalise the institution, which is today governed by the Law Society Council. It consists of 21 elected councillors, which include suburban, city, country, corporate and government representatives.
For those serving on council, it's quite a commitment, with around half a day each week being set aside to deal with Law Society business. And the council also oversees the running of the various Society committees, such as the Ethics Committee and the Diversity and Inclusion Committee.
Not only does the Society serve to unite its members and advocate on their behalf, but it also drives law reform through policy submissions and direct dialogue with government, the courts and the NSW Attorney General's Office.
A former detective
Mr Bilias has been practising law for over two decades. And today, he's the principal at Bilias and Associates, which is a firm specialising in criminal law, land and environment, as well as local government law.
And if elected as Law Society councillor, Bilias brings with him a wealth of experience from outside the profession. For 12 years, he served as a detective on the NSW Major Crime Squad. And prior to that, the former Sydney University student also worked as a high school science teacher.
Sydney Criminal Lawyers spoke to Angelo Bilias about the importance of suburban and small-sized law firms, how it's a priority of his to improve diversity in the Society, as well as the judiciary, and why it's crucial to address bullying in the profession.
Firstly, Mr Bilias, you're running in the NSW Law Society Council election, as a suburban councillor. And you've raised concerns about members seeing the representative body as irrelevant to their daily practice.
Having served as a councillor in the past, why would you say this shouldn't be the case? And if elected this time, how do you plan to go about improving this situation?
Speaking to other solicitors at court and in practice, I have realised that many solicitors are struggling with day to day practice.
Solicitors are constantly telling me that they are struggling to keep up with legislative changes and over-regulation without support.
Traditional areas of practice are becoming more competitive and they want representation on council that will understand and support them.
It is one thing to serve on council. It is another thing to be heard on council.  Many solicitors view the Law Society merely as the body which visits firms to conduct periodic trust account inspections and deal with complaints made against solicitors.
The Law Society is only as effective as the good people who devote their time to it, but has the ability to speak resoundingly and convincingly on a variety of topics and to an equally broad audience, including government.
To better its ability to speak for the collective voice of solicitor members, if elected I plan to take a more pragmatic and grassroots approach to representative governance.
I intend to open the lines of communication and to invite solicitors to contact me directly to voice concerns they may have as individuals or on behalf of a cohort of solicitors practising in a particular area.
It is these anecdotes with which I wish to be armed so that I may speak loudly on council in relation to finding solutions to problems from a body which is tasked to represent the very solicitors which underpin it.
You've stated that as a councillor, a priority of yours will be to pursue a campaign to raise the profile of lawyers in the public eye.
And you've singled out suburban and small-sized firms as a particular focus. In your opinion, what's the importance of these types of firms?
Suburban and small-sized firms make up the largest cohort of Law Society membership. They are seen as representing the rights of ordinary Australians, some with modest means, others being marginalised or disenfranchised.
Suburban and small-sized firms provide an invaluable service and, at times, are the last bastion between citizens and government, often through its inflexible application of laws either by police or other governmental authorities and in circumstances where one's liberties are being steadily eroded.
I believe that solicitors in suburban and small-sized firms have an innate resourcefulness and the ability to connect with clients from all walks of life
These qualities are ones which strengthen community confidence and translate into greater access to justice for all.
Another central issue of your campaign is eliminating bias and enhancing diversity in the Law Society Council and the judiciary. Recently, we ran an article about the lack of ethnic diversity in the magistracy.
What sort of issues can arise from having the officials in these legal institutions not adequately reflecting the makeup of legal professionals and indeed the wider community?
Diversity in government, the judiciary and other landmark institutions comes in many shapes and sizes.
Today, there are people in positions of authority, and with the power to make changes to the world for the better. These are men and women who have a story to tell, who have a sex, race, colour, disability, religious belief or orientation which, at times, is overlooked.
It is difficult for an institution to champion the cause for diversity when it is lacking within it. In this day and age, it is important to recognise the enormous contribution to within and outside the law made by people who have come from non-traditional backgrounds.
I was fortunate to study and practise law, having come from humble migrant parents, who – much like so many Australians – encouraged the pursuit of knowledge so as to provide for a better life for one's own family and so as to help others.
It is this diversity which unites people and enhances the lives of others who have travelled a similar path, whether as practitioners or as judicial officers and, more importantly, serves to build and maintain community confidence in our legal institutions.
And you've asserted that you'll prioritise enhancing diversity in these legal entities. In a practical sense, how will you go about doing that?
I believe that it is important to harness the energy and commitment that comes with those from diverse backgrounds.
I propose to promote this cause and, if elected, to use the Law Society's various platforms to advocate for greater diversity in the selection processes for judicial and other officers.
As a representative body, the Law Society has the ability to communicate with government in a meaningful way, through submissions made either when expressions are called for or at other times.
The President of the Law Society is as much a representative as the councillors and, in a practical sense, I intend to work closely with him or her so as to be equipped with accounts of my dealings with solicitor members which may be used in meetings with government and heads of jurisdiction in the various courts within our state hierarchy.
Another key priority for you will be establishing a committee that will provide support to society members who have complaints regarding judicial bullying, police impropriety and corrective services misbehaviour.
How urgent a matter is it that these issues are addressed? And how do you envisage this committee functioning?
Bullying within the workplace is a problem of considerable proportions. When that bullying occurs within the context of the law, the confines of a court, or from those who are tasked with maintaining order, the effect to those who are exposed to it is immeasurable.
Some solicitors, particularly young solicitors, are affected to such an appreciable degree that their health deteriorates, and they suffer the effects of clinical depression and acute anxiety.
This is on top of taking a hit to their confidence, which does not serve anyone's interests, far less their clients' interests.
It is not uncommon to see solicitors leave the profession within a few years of their admission and, in extreme cases, take their own life.
This is a feature in the legal profession, as much as it is in the medical profession, and the tragedy associated with it has far reaching consequences.
Whilst there are a number of external organisations in the community which provide support to victims of bullying and depression, I believe that the Law Society should be doing more.
Often, solicitors fear the repercussions of complaining directly to heads of jurisdiction, judicial officers, senior police or corrective services officers.
The establishment of a committee to deal with these types of matters will enable complaints to be investigated and resolved with greater subtlety and discretion so that all involved can benefit without enduring unnecessary stress and anxiety, which distracts from one's ability to proudly carry on with their chosen vocation of providing essential legal services to those in need.
Mr Bilias, you served 12 years as a detective on the NSW Police Major Crime Squad prior to becoming a lawyer.
How has that background coloured your work as a legal professional? And how will that experience inform your work on council?
I have found my experiences in life as a police officer and detective to be of great value as a legal practitioner.
These experiences have allowed me to have interactions with people from all walks of life and taught me a great deal about patience, acceptance and an appreciation of the great diversity of the Australian community and way of life.
It is these interpersonal communication skills and experiences which assisted me greatly in legal practice, having been fortunate to act for clients from a variety of ethnic, religious and socioeconomic backgrounds, and which experiences I hope to be able to call upon, if elected to council, to further the interests of all solicitors in New South Wales.
And lastly, besides what we've already discussed, Mr Bilias, what else will you bring to the table as a Law Society councillor?
I am steadfast in my resolve to pursue an increase to the legal aid rates paid to private solicitors in criminal law, care proceedings and family law matters.
The time and skill devoted by solicitors to these matters has for far too long been ignored by government and is a matter which must be remedied.
I am passionate about raising the profile of all solicitors and particularly to recognise the importance of suburban and small-sized firms.
In an age where almost everyone uses the internet to find answers to legal questions, I believe that it is important to value the unique experience a solicitor brings to the table when advising clients in matters ranging from the routine all the way through to the complex.
This is best done by the Law Society standing side by side with its members, with a view to giving maximum exposure to its greatest primary resource – solicitors.
Receive all of our articles weekly