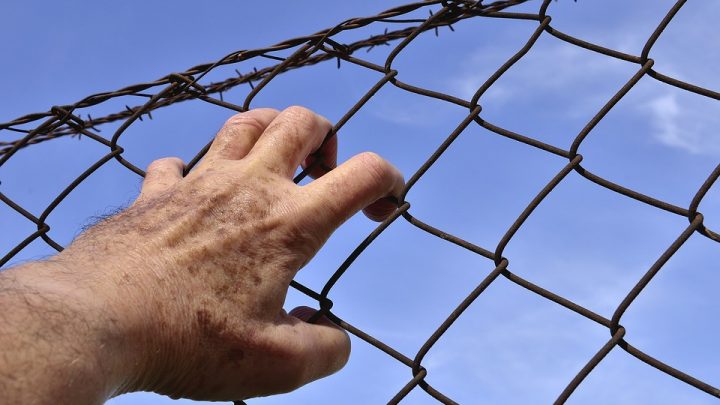 Prisons are not meant to be homes away from home – after all, the purpose is to penalise an offender for committing a crime. But at the same time, prisoners shouldn't be subjected to treatment that infringes upon their basic rights while they serve out their sentence.
Prisons are overcrowded right across Australia, which raises a number of questions about the impact on the welfare of those who are incarcerated, and about how well the system is operating as a whole.
The overcrowding problem
By the end of June 2014, prisoner numbers in Australia had increased to a 10-year high of almost 34,000, according to the Bureau of Statistics.
Overcrowding is such an issue in NSW, where the prison population rose seven per cent to 10,566, that the government is re-opening closed facilities and is using modular demountable cells in existing prisons to ease the problem.
In Victoria, video conferencing facilities are being rolled out to more courts to deal with a surge in cases, and prison overcrowding has sometimes meant that prisons cannot spare officers to transport inmates to and from court. In just one month in 2014, this reportedly resulted in more than 100 prisoners missing their scheduled hearings.
The knock-on effect of overcrowding on inmates' welfare
The Castan Centre for Human Rights Law at Monash University published a human right report in 2014 which states that overcrowding in Australian prisons means not only cramped and unhygienic conditions for inmates packed into cells meant for one person, but also extended waiting periods for health services, and less access to other services, such as education and therapeutic programs that are designed to help inmates reintegrate into society when they are released.
Inmates are often the most marginalised and vulnerable in society, with histories of substance abuse, physical and sexual abuse, and low levels of schooling. Mental health is also an ever-present issue in prisons.
According to data from the Community Restorative Centre, about half of inmates in 2009 reported that they suffered from an illness (including mental health issues) or a disability that bothered them for six months or more.
Can inmates take any action?
Inmates can make complaints if they feel they are being mistreated in prison. In NSW, they can contact the Ombudsman to lodge a complaint about any corrective services government agency, and staff also visit correctional centres to talk to inmates and work to resolve issues face-to-face.
Inmates can also complain to the Australian Human Rights Commission if they feel they have been discriminated against in prison or that their human rights have been violated.
Some of the issues faced by NSW prisoners
The NSW Ombudsman received 4,495 formal and informal complaints in 2013/2014 across correctional centres, juvenile justice and Justice Health, relating to various issues from not being treated fairly or properly, to delays in receiving information or access to a service.
Of those, there were 632 medical-related complaints and 256 complaints about officer misconduct from prisoners in correctional centres. A total of 631 complaints were finalised across the system.
The Ombudsman also raised concerns about the re-opening of facilities that had been closed because of age and poor condition. The facilities had undergone only a basic refurbishment, and as a result still lacked infrastructure when they were re-opened to deal with overcrowding.
Welfare issues raise wider questions about the system
There's little doubt that overcrowding and the resulting welfare issues around lack of access to services are a problem in many prisons. The poor treatment of inmates also raises wider questions around how the justice system operates as a whole, and whether too many people being are being imprisoned when other arrangements might be more appropriate.
While better prison facilities are needed, there's also undoubtedly a need for governments to capitalise on alternatives to sending people to prison, such as home-based detention, as well as drug and alcohol diversion programs and community service orders.
There's not a lot of focus on the rehabilitation of inmates in the prison system these days, with more emphasis on sending more people to prison for longer; which is an exercise costing around $300 a day per inmate.
This is a futile and even counter-productive approach given the Castan report's finding that there little relationship between rates of crime and rates of imprisonment – a finding that is consistent with numerous other studies.
Prisons would also seem to be failing as the deterrent they are meant to be, with the ABS data putting the rate of reoffending at nearly 60%. It's certainly not hard to doubt how well the system is serving the welfare needs of prisoners, as well as the taxpayer and the wider community.
Receive all of our articles weekly