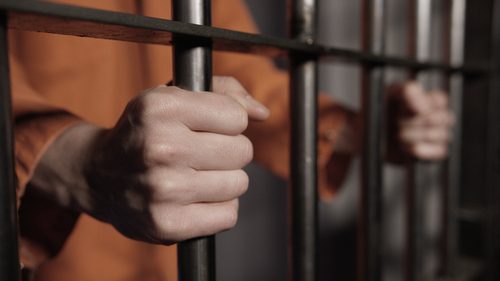 Currently, those who are refused bail or otherwise remanded in custody in one Australian state or territory are sent to a correctional facility within that jurisdiction.
But the size of our country means that inmates will sometimes be sent vast distances from regional courts (which are often near their homes) to prisons within that jurisdiction. In many cases, a correctional centre in a neighbouring jurisdiction will be much closer.
The influx in the Australian prison population also means that a facility within the inmate's state or territory may be severely overcrowded, and will not be able to accommodate extra inmates. In some cases, it will be far more efficient and practical to send the inmate to a facility in another jurisdiction.
In light of these issues, the Northern Territory and South Australian governments are considering a prisoner-swap program between jurisdictions.
The proposal comes after government ministers held a cabinet meeting last week agreeing on a range of policies.
'Makes sense'
Geographic factors are the main reason for the proposal.
For instance, it takes approximately 14 hours to transfer an inmate from the remote APY Lands in Central Australia to a prison in South Australia, whereas the travel time is only four hours to Alice Springs in the Northern Territory.
South Australian Premier Jay Weatherill believes prisoner swaps make sense and would increase efficiency.
"Our peak times differ to their peak times so when our prisons are at capacity, it's different to when their prisons are at capacity," NT Chief Minister Michael Gunner said. "Essentially they could house their prisoners here in Alice Springs, much closer to country."
Different laws, but similar prisons
While acknowledging that laws in the jurisdictions differ greatly, Mr Gunner sees no reason why inmates cannot serve their time across borders.
"It represents a new way forward for Federation in this nation," Mr Gunner remarked. "But significantly [it] will pave the way for the delivery of outcomes that will benefit Territorians well into the future and beyond political cycles."
However, critics point out that the administration of prison sentences differs significantly between jurisdictions, questioning how sentences imposed in one jurisdiction will be administered by another.
Cross-border policing
The two governments have also pledged more resources to improve cross-border policing. "We know there are drug and alcohol routes running through these areas, that people commit crimes then dart between the jurisdictions to seek to evade detection," Mr Weatherill stated.
"These are long distances with plenty of places to hide, so you need good intelligence networks; we're going to bolster that."
Prison overcrowding
The recent cabinet meeting overlooked the underlying issue of prison overcrowding, which affects all Australian jurisdictions.
In 2015, the NT imprisonment rate was 847 per 100,000 adults, nearly four times that of its nearest Australian state, Western Australia.
The average number of inmates taken into custody on any given day has doubled in the last 20 years.
Overcrowding is also a significant problem in NSW. According to BOCSAR figures released this year, there are now 12,729 inmates in adult facilities in our state – including 4388 on remand (which means they are awaiting the finalisation of their court matters). This represents an increase of 16% over the past two years.
The NSW system is designed to accommodate a maximum of 11,000 inmates.
Receive all of our articles weekly