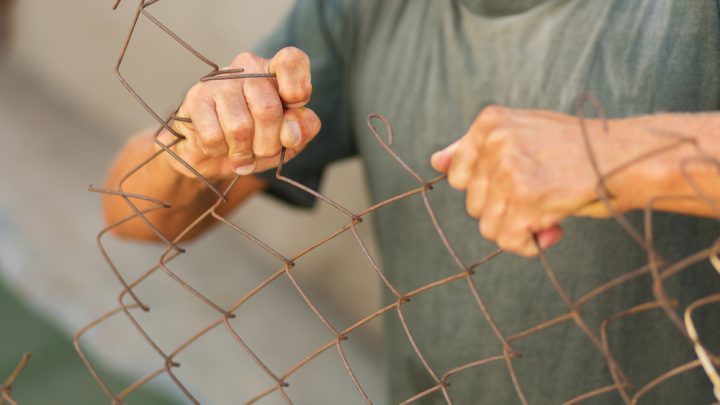 The International Criminal Police Organisation, or 'Interpol', is a police force recognised by the United Nations and established to stop globe-trotting criminals from evading reprisals. From political targets like Wikileaks founder Julian Assange to Osama Bin Laden, Interpol has been involved in all kinds of large-scale investigations.
190 countries, including Australia, have signed up to be a part of this international police organisation, which is based in Lyon, France.
What Does Interpol Do?
Interpol aims to coordinate international law enforcement by providing a secure global crime information system, and supporting local police and law enforcement organisations.
Interpol's website lists 591 of the world's most wanted suspects – who are identified as being involved in a whole range of crimes – including terrorism, money laundering, drug importation, human trafficking and piracy.
21 Australians currently feature on the list, including Julian Assange who was added in 2010 but not longer appears.
Does Interpol Have Powers of Arrest?
Interpol acts under international law, which means that enforceability is always an issue.
The organisation issues 'red notices', which mean that a person is wanted for prosecution in a particular country (or countries). Interpol assists in locating and extraditing these people to face prosecution.
In May of this year, FIFA came under scrutiny after the arrest of seven top executives, all of whom are facing allegations of racketeering, conspiracy and corruption.
FIFA is now under investigation for bribery and corruption both in the US and Switzerland, and Australia has been implicated incorruption by the FIFA ethics committee.
In 2011, Interpol and FIFA created a partnership to weed out corruption in sport, with FIFA pledging €20 million towards Interpol's Integrity in Sport Program. But corruption allegations against FIFA have resulted in Interpol severing that relationship, and Interpol has recently issued red notices for six former FIFA officials and executives.
Interpol Gone Overboard?
Interpol doesn't always get it right. In fact, one British former financial consultant found himself amongst Interpol's most wanted, alongside international drug importers and terrorists, for failing to return a hire car.
The man left the car with a friend to return for him after losing his job and being told to leave Dubai, but that friend neglected to return it. The man's father saw his son in Interpol's most wanted list three years later, and he remains on the list for fraud because of how seriously Dubai treats such activities.
Interpol has received a great deal of negative press in recent months, accused of helping Arab despots arrest innocent people who have fled, as well as being less than thorough when carrying out security checks on warrants before detaining innocent people.
One example is Rachid Mesli. He worked for a Swiss-based NGO which was investigating human rights violations in Algeria. Local authorities were unhappy about being looked into, and reported Mesli to Interpol for terrorism. With Interpol's assistance, Mesli was arrested in the middle of a vacation with his wife and son, accused of being a "member of a terrorist group operating outside Algeria." But interestingly, neither the Swiss nor French authorities knew anything about supposed "terrorist acts" that he was alleged to have committed in Zurich. Yet Mesli still remains under house arrest.
Unfortunately, Mr Mesli's story is just one of several that have emerged in recent times, perhaps proving once again the importance of policing the police and the need to keep them accountable.
Receive all of our articles weekly