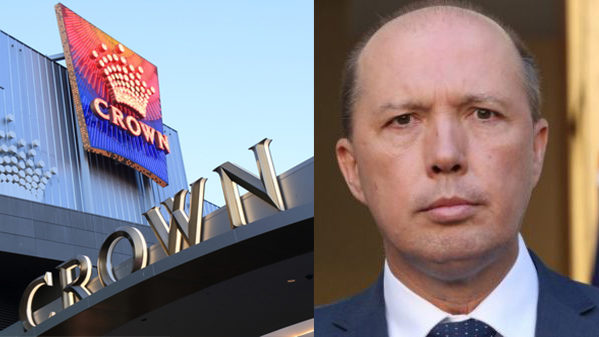 The Australian Commission for Law Enforcement Integrity (ACLEI), is stepping up its investigation into Crown Resorts VIP high-roller programme, amid concerns that some interactions between Crown and the Department of Home Affairs 'raise issues of corruption.'
Hearings begin next week
The ACLEI has taken the unprecedented step of holding public hearings as it escalates its investigation into Crown's VIP program. The hearings are set to begin next week in Melbourne.
Earlier this year, the Morrison government referred allegations to the ACLEI following information published by mainstream media including The Age, Sydney Morning Herald and 60 Minutes that Crown Resorts had partnered with tour companies backed by organised crime syndicates implicated in drug running, money laundering and human trafficking, in order to attract wealthy Chinese gamblers.
'Fast-tracked Visas' for gamblers
Leaked emails also suggested that Australian visa and consulate officials in China often fast-tracked visas for wealthy gamblers to come to Crown venues in Melbourne and Perth, despite some posing potential security risks or being persons of interest to law enforcement.
Never before has the ACLEI chosen to progress investigations through the use of public hearings – using private hearings only, however head of the agency, Michael Griffin said he believes that there is significant public interest in these matters and this particular investigation will be best served by hearing matters in public.
Executives from Crown Resorts and also officials from the Department of Home Affairs are expected to be at the hearings. The inquiry into their working relationship will be led by leading New South Wales Barrister David McClure SC, who has previously worked on some of the Australian Federal Police's and Australian Tax Office's high-profile cases.
The inquiry will investigate further how serving Border Force official, Andrew Ure, was able to provide private protection for an international fugitive and Crown high-roller recruiter, known as a junket agent, and in doing so, potentially breach strict professional standards as well as the law.
The investigation by journalists from The Age, Sydney Morning Herald and 60 Minutes revealed Mr Ure worked at least once for junket agent, a man named Tom Zhou, who is wanted by Interpol for serious crimes. Mr Zhou has also been implicated in Chinese influence activities in Australia.
More recently it was revealed Joseph Wong, a businessman blacklisted by the United Nations and Australia because he funded a war criminal was also a Crown Resorts high roller who gambled millions in its VIP rooms. Mr Wong was placed under financial and travel sanctions by the UN Security Council in 2004 because of his relationship with Liberian dictator Charles Taylor. Despite this, he regularly entered Australia to gamble between 2010 and 2018. 
Witnesses are encouraged to come forward
The ACLEI, has urged anyone with information which may assist the inquiry to come forward, assuring witnesses that the agency has a 'range of powers' to be able to protect them.
Crown Resorts has so far denied the severity of the allegations, saying these are mostly a beat up by media, and that it's no surprise that regulators and law enforcement agencies have launched inquiries as a result of the published information.
Second inquiry by Liquor and Gaming NSW
Meanwhile, currently the NSW Independent Liquor and Gaming Authority is also conducting it' own inquiry into Crown as part of its due diligence around a licence application for the casino under construction at Barangaroo in Sydney, along with the recent purchase of a 20 per cent stake in Crown by Hong Kong casino tycoon Lawrence Ho.
The inquiry is being led by former NSW Supreme Court judge Patricia Bergin, SC.
However, many working within the industry who say they've witnessed Crown's illegal activity first hand – from 'no questions asked' money laundering, bringing gamblers in by private jet to avoid border patrol, as well as catering to the requests of these high rollers for illegal drugs and prostitutes – believe the problem is multi-national. That it is much bigger than just Australia and the powers that be here.
Recently footage from Crown Casino in Melbourne was leaked by three Victorian state gambling inspectors turned whistle-blowers. It shows 'bricks' of cash being handed to a cashier who takes the cash and turns it into gambling chips. Victorian Gambling authorities ordered the closure of the Suncity Room at the Crown in Melbourne in 2017 amid claims of ties to organised crime, but it remains open.
Depending on the outcome of these inquiries the Casino itself can be fined or shut down by the authorities. It can also have its licence suspended or revoked.
It would be up to the Director of Public Prosecutions to determine whether executives or staff members should face criminal charges.
Receive all of our articles weekly