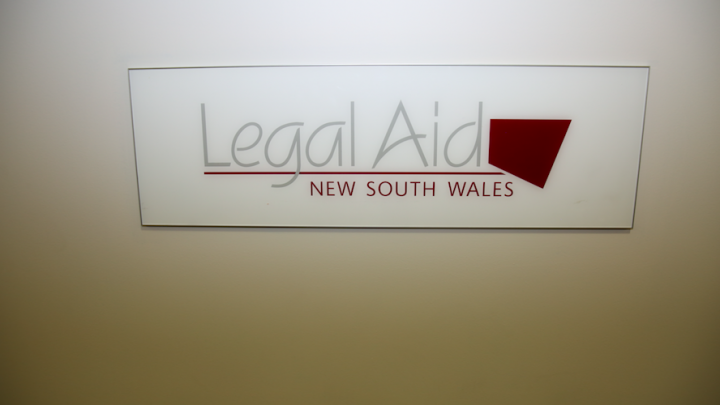 Earlier this month, the Victorian Court of Appeal overturned one of the sexual assault convictions against Adrian Bayley, the man serving a minimum of 35 years in prison for the rape and murder of ABC reporter Jill Meagher.
Bayley originally applied to Victorian Legal Aid (VLA) for a lawyer to represent him for his appeal, but was turned down.
He has since been represented pro bono by one of the country's most respected silks, Saul Holt, a former head of the VLA.
The story so far…
Jill Meagher was sexually assaulted and murdered in a Brunswick laneway in September 2012.
Adrian Bayley was on parole at the time, having already served time in prison for violent sex offences. He pleaded guilty to Meagher's rape and murder, and was sentenced to life imprisonment with a 35-year non-parole period. He immediately launched a bid to appeal this minimum term, but it was unsuccessful.
Then, while in prison, Bailey was found guilty of three further sexual assaults – committed prior to the murder of Meagher – including the rape of a sex worker in St Kilda in 2000. He was sentenced to another 18 years, extending his non-parole period from 35 to 43 years.
Legal Aid refused
From his prison cell, Bayley launched an appeal against the additional convictions and the severity of his sentence, calling on the assistance of Legal Aid Victoria (VLA), which had previously provided him with representation, including for the Meagher case.
But VLA's managing director refused to fund the appeal, denying Bayley access to legal aid.
Supreme Court
Bayley then appealed the VLA decision, with the help of former VLA chief, Saul Holt, QC. The appeal went to the Supreme Court where a judge ruled that Bayley could re-apply to be represented by Victorian Legal Aid even though it had refused his initial request.
At that time, Attorney-General Martin Pakula said the Victorian state government was "disappointed" with the court's decision, and would consider amending the law governing how legal aid is distributed.
The state opposition called on Premier Daniel Andrews to immediately change the Legal Aid Act to block Bayley from gaining access to further funding.
But Supreme Court Judge stood by his decision, saying the Act requires applications to be considered in an objective, criterion-based and non-arbitrary fashion, and that it was not lawful to reject an application if the sole reason was "that the applicant is a notorious and unpopular individual who has already been convicted of and sentenced for heinous crimes".
The VLA put Bayley's case to an 'independent review' and denied it a second time.
Saul Holt, QC, continued the fight, which ended this month with the Court of Appeal dismissing Bayley's appeals against a second rape conviction and the severity of his sentence, but overturning his conviction for the sexual assault of a sex worker.
The court heard the sex worker made a statement to police after she identified Bayley as her attacker when looking at a missing persons page on Facebook for Ms Meagher in 2012.
The Court of Appeal ruled the victim's identification evidence should have been excluded at the trial as she had recognised Bayley from a single photograph taken 12 years after she was raped.
Displacement effect
The Court ruled that there was a reasonable possibility the complainant was affected by the 'displacement effect' – having seen Bayley's image in the media repeatedly, and knowing he had been charged in relation to the sexual assault and murder of Jill Meagher.
High Court Justice Ninian Stephen explained the displacement effect in 1981.
"Having been shown a photograph, the memory of it may be more clearly retained than the memory of the original sighting of the offender and may, accordingly, displace that original memory. Any subsequent face-to-face identification, in court or in an identification parade, may, on the identifying witness's part, in truth involve a matching of the man so identified with the remembered photograph, which has displaced in his memory his recollection of the original sighting", he said.
The Supreme Court overturned Bayley's conviction on the basis that it was unsafe and unsatisfactory, reducing his minimum prison term to 40 years.
In resentencing Bayley, the Court expressed 'little optimism' for his chances of rehabilitation, but noted that it was "regrettable" he had been declined legal aid because "at worst, Bayley had a strongly arguable case for acquittal and he was in no position to argue the case himself."
He will now be eligible for parole in 2055 at the age of 83.
Receive all of our articles weekly