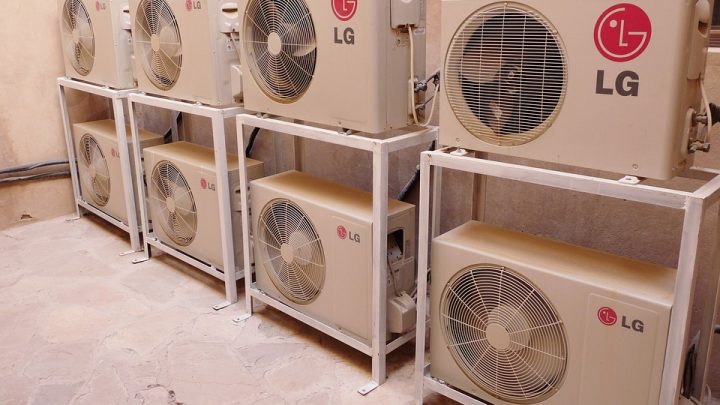 The job market can be tough for young Aussies, especially those without formal qualifications, or who have just finished study and have no work experience.
But warnings have come thick and fast in the wake of an advertisement placed on Gumtree by a Brisbane air-conditioning company looking for 12 people to join its team ahead of the busy summer period.
The ad has been slammed for being sexist and highly exploitative.
'Young dudes who don't know s***t can start on 10'
The controversial ad promises tradespeople up to $30 an hour, while those just starting out would be paid as low as $10 an hour.
"If you want an appenticeship (sic) if you just left school, if you have your trade certificate we need you for this summer," the ad states.
"Qualified Trades [sic] can have 30 per hour + van and phone. Or Subby (sic) rate per install.
"Trades assistants anywhere from 15 – 25 depends on what you know.
"Young dudes who don't know s***t can start on 10 – 15. Most likely 10 but you'll go to 15 if you are good."
The Electrical Trades Union in Queensland has expressed concerns at the pay rates being offered, which it says are well below award.
"These are the kind of dodgy companies we have to protect apprentices from," a spokesperson for the organisation said.
"Under the modern award, a First Year Apprentice should be paid at least $12.66 and a Grade 1 Electrical Worker at least $18.72."
'Fat Australian chicks'
To make matters worse, the company went on to describe expected working conditions for prospective employees.
"You will be crawling in roofs, you will be getting dirty, you will be working through the hottest days of summer and fat Australian chicks will sit inside in the air conditioning, not offer you a drink or lift a finger to help clean up, while you get sunburnt, dehydrated and disorientated (sic) outside installing air conditioning for her comfort," the ad wrote.
When Fairfax Media called the number on the ad, a man is reported to have answered and said: "It's pretty funny, I didn't write it but it is pretty funny." He then declined to answer further questions and hung up the phone.
Gender equality experts say that by appearing to only target men, the ad stood in violation of gender non-discrimination laws.
When seeking staff – no matter the role or the industry, even those industries that may seem traditionally dominated by one particular gender – employers are not generally permitted to discriminate based on gender.
Under Australian law, a job must be open to all genders and races, unless an exemption is sought and granted.
Most reputable companies know and understand employment legislation and recruit accordingly, right from the job advertisement through to interviewing, offering appropriate pay rates and legal employment contracts, as well as supplying decent working terms and conditions. But as this particular ad demonstrates, some unscrupulous operators patently do otherwise.
Community noticeboard websites and social media sites make it easier and cheaper for small companies to post ads. It is highly unlikely that this kind of advertisement would have been accepted by mainstream newspapers, or any of the specialist career websites, which have strict policies and guidelines.
However, sites like Gumtree are largely user-regulated, allowing people to post (within reason) what they consider to be acceptable.
Those who post information without thinking about the potential ramifications can get into trouble for violating anti-discrimination laws, or even laws against defamation in certain circumstances.
Job seekers are warned
The message for young, inexperienced job seekers is to be careful.
Find out your market value, average weekly hours, and the standard working conditions for your chosen career. Take some time to look into any other relevant matters, such as who is responsible for providing insurance and equipment.
It is also important to research the company you're applying to, to make sure it is a credible organisation and that your reputation and future is not jeopardised.
Despite regulations that govern fair work, there are companies which continue to do the wrong thing by their employees.
One recent example is the Brisbane West-End franchise of 7-Eleven stores which made national headlines after being forced to payback more than $400,000 to underpaid employees.
It's always better to err on the side of caution and not take a job if you have concerns, because getting recourse down the track if entitlements are not paid or if there's an accident or compensation claim against an employer can be a lengthy process and it is often stressful.
The Gumtree advertisement for air-conditioning tradies has been taken down.
To find out your rights in the workplace, visit the government Fair Work website.
Receive all of our articles weekly