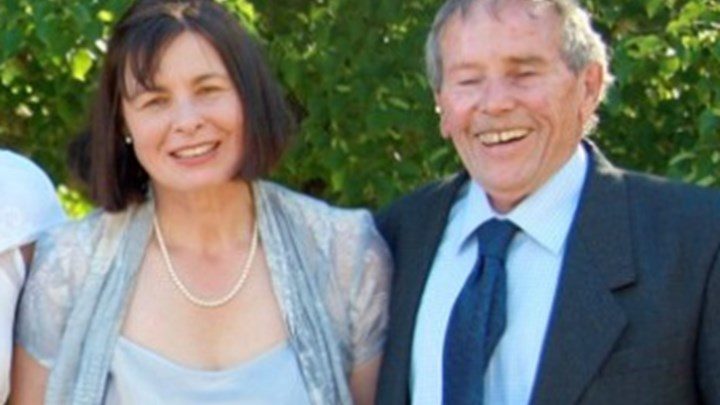 A news report dated 9 October 2009 states that Susan Neill-Fraser had appeared in a Tasmanian court that day, regarding the murder of her de facto partner of 18 years Bob Chappell. At the time, she was on remand following her 20 August arrest. And prison is where she remains to this day.
The mother-of-two was appearing in court for the first time since she'd pleaded not guilty to the crime. Indeed, the brief report outlines that the case against Neill-Fraser was "circumstantial" and failed to detail how Mr Chappell was killed, if, in fact, he was dead.
These days, no one is casting doubts as to whether the 65-year-old radiation physicist was killed on 26 January 2009 aboard the yacht the Four Winds moored at Hobart's Sandy Beach. But, it's difficult to find those who now agree with the jury decision that found Neill-Fraser guilty in October 2010.
And this is especially so following a televised witness account of the murder that aired on 60 minutes last March. It involved Meaghan Vass – a young woman whose DNA was found on the yacht – stating that she saw her male companion of the time brutally kill Chappell on the night in question.
Wrongly convicted
"No body, no believable motive for a wife of 18 years to kill the partner she loved, no eyewitness evidence," outlined Civil Liberties Australia (CLA) CEO Bill Rowlings. "Susan Neill-Fraser was convicted in a large part on non-evidence."
"The DPP Tim Ellis told the jury her DNA was on a rubber glove used to clean up the crime scene, but after the trial he apologised, admitting it was someone else's DNA: Chappell's son's," Rowlings continued. "The jury didn't know the claim was a mistake."
The civil liberties advocate explained that Ms Neill-Fraser's case has been a priority for his organisation. And it's the only case CLA has taken on. He added that members of the organisation have visited Susan in Hobart's Risdon Prison Complex on several occasions.
And he asserts that Tasmanian police have acted with "the same tunnel vision" as their counterparts did in SA with Henry Keogh – wrongly imprisoned for two decades over his fiancé's death – and ACT police did in regard to David Eastman, who served 19 years for a murder he didn't commit.
From the scene of the crime
Ms Neill-Fraser left Bob Chappell on board the Four Winds on the afternoon of 26 January 2009. He planned to stay onboard and work overnight. But, by the next morning, the yacht was found partly submerged and Chappell had disappeared.
In his summing up at her trial, Tasmanian Supreme Court Justice Alan Blow said that he was "satisfied beyond reasonable doubt that Ms Neill-Fraser deliberately killed Mr Chappell for a reason, and that reason had to do with her financial betterment".
However, Meaghan Vass – who was 15 years of age and homeless in 2009 – recalled during a television interview in March that she had boarded the yacht with her 17-year-old male companion and an older homeless man, with the aim of stealing items that they could sell for money.
And she outlined that Mr Chappell had approached the men who'd climbed aboard his yacht, which led the younger man to bludgeon him to death with an object. The distress of what she witnessed then led the young woman to vomit on the deck of the boat.
"Unlike Neill-Fraser, there's proof Vass was on the yacht at the relevant time," Rowlings made clear. There was "a sample of her DNA about the size of a dinner plate, where she apparently retched or vomited during whatever happened to Chappell".
A conspiracy of silence
In a review of Colin McLaren's Southern Justice, Mr Rowlings details the issues the former Victorian police detective raised in his book about the case, including police selectively ignoring critical evidence and neglecting to interview some witnesses, while coaxing others.
Officers were also found to have used standover tactics, in threatening to charge potential witnesses unless they reframed from speaking to McLaren and further, they abused their powers in tapping phones, as well as failing to formally interview Ms Vass prior to her going public.
Also outlined in the book is the May 2017 briefing on the likely miscarriage of justice that renowned barrister Robert Richter QC delivered to Tasmanian premier Will Hodgman, solicitor general Michael O'Farrell SC and an acting attorney general.
Richter's briefing – which has never been acted upon – involved the flaws in the investigation, how the prosecution and presiding judge had erred, along with a statutory declaration from Vass stating that she was on the yacht when the murder occurred, whereas Ms Neill-Fraser was not.
And the details of the "private briefing documents Richter provided to the top Tasmanian trio made their way to the Tasmanian police", Rowlings went on, and this led officers to then begin harassing an independent film crew making a documentary about the case.
Hope at the end
On 2 August this year, Ms Neill-Fraser's lawyers lodged a notice of appeal with the Supreme Court of Tasmania, on the ground that there had been a substantial miscarriage of justice. This was after the court granted leave to appeal in March, based on "fresh and compelling" evidence.
"Her current appeal has been made possible only after Civil Liberties Australia initiated the move for Tasmania to mirror 2013 South Australian legislation allowing for second appeals," Mr Rowlings explained.
Tasmanian parliament passed Right to Appeal laws in October 2015. These allow for a second or subsequent appeal in cases where there is "fresh and compelling evidence". And it was under these laws that Ms Neill-Fraser has been able to lodge her second appeal.
But, as for why Neill-Fraser still remains behind bars despite all the evidence pointing towards her innocence, Rowlings stressed that it was due to Tasmanian authorities having decided upon her guilt to begin with, rather than conducting the investigation into Chappell's death in an unbiased manner.
"They sought "evidence" to back up their speculative theory," he concluded, "ignoring copious opportunities to follow up with the real culprits as to what happened."
Receive all of our articles weekly