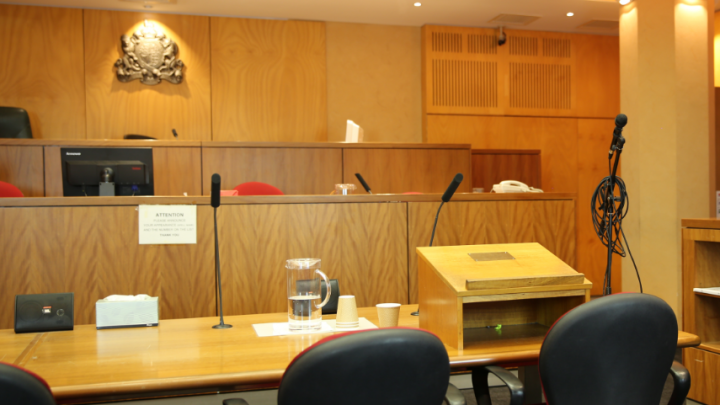 A young Sydney journalist who ignored publishing protocols and caused a murder trial to be aborted has had her case referred to the Director of Public Prosecutions (DPP).
Yahoo 7 reporter Krystal Johnson may face contempt of court charges after she wrote and published an article about a Supreme Court murder trial, which contained information that had not been presented to the jury.
An important rule of court reporting is that journalists must not publish submissions made in the absence of the jury, as this may affect the outcome of a trial.
In her defence, the rookie journo said she forgot the rule, adding that she took the initiative to publish the article herself because her editor was too busy to give it a once over.
Her report contained information from the victim's social media account, something which had been withheld from the jury.
After the story appeared online, the defendant's legal team and prosecution agreed it created the risk of an unfair trial. The Judge agreed and discharged the jury, meaning the trial has to start all over again with a different jury – while the defendant languishes behind bars.
Facing Court
Earlier this week, Ms Johnson and the head of editing at Yahoo 7, Simon Wheeler, appeared before the Victorian Supreme Court where Justice Lex Lasry said Ms Johnson's explanation that she "forgot a jury was involved… strained credibility".
Her defence lawyer apologised on his client's behalf, to all parties involved and to the family and friends of the murder victim. He told the court the article was the result of "human error" and that his client was terribly embarrassed and remorseful.
The lawyer added that his client had been punished enough, having been widely criticised in both mainstream and social media, and "there's nothing to be gained from referring this matter for a formal contempt of court proceeding".
Justice Lasry accepted that Ms Johnson's actions were a mistake, and not malicious, but said he would nevertheless refer the matter to the DPP.
The prosecutor told the court that the matter was already before the DPP, who were concerned about the integrity of future trials and minded to prosecute in order to deter others.
He said that while it was an "honest mistake by a person who was trying to do her job", there had also been a failing of management.
Stephen Davis, Head of Journalism, Macleay College, has spoken in defence of Ms Johnson, who graduated from the college in 2014:
"I am truly appalled at the social media character assassination aimed at this young reporter who made a bad mistake, but just a mistake. A better question for everyone to be asking is whether the cutbacks in staffing in journalism has damaged the professional checks on copy made by editors and whether a combination of those cutbacks and tight deadline pressure as well as the use of inexperienced staff would lead to more of these mistakes in the future."
The aborted murder trial has been rescheduled to commence on December 7, and the defendant will need to wait behind bars until then due to Ms Johnson's error.
So while Mr Davis may be "appalled" by the "character assassination" of Ms Johnson, such irresponsible reporting has very real consequences for the parties involved and the community.
Receive all of our articles weekly
Author
Sydney Criminal Lawyers
Sydney Criminal Lawyers®
is Australia's Leading Criminal Defence firm, Delivering Outstanding Results in all Criminal and Driving cases. Going to Court? Call (02) 9261 8881 for a Free Consultation.