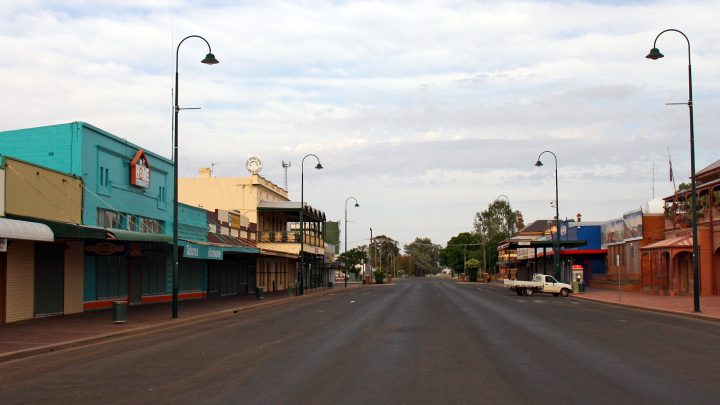 Focusing on community-based crime prevention initiatives through the 'justice reinvestment' program has seen crime rates plummet over the past five years in the far western New South Wales town of Bourke.
The success further bolsters the argument that investing in addressing the underlying causes of crime is far more efficient and effective than costly punitive measures touted by conservatives, police associations and mainstream politicians.
What is justice reinvestment?
Justice reinvestment is a model which seeks to reduce crime by redirecting public funds away from enforcement and towards dealing with risk factors which lead to offending.
The idea was famously presented by the US Open Society Institute in 2003, and stems from the fact that offending is heavily linked to socio-economic factors, rather than any inherent disposition towards crime.
Justice reinvestment programs aim to break the cycle of crime by addressing risk factors such as:
Poverty,
Abuse and neglect,
Lack of education and employment opportunities,
Lack of housing,
Mental health issues, and
Drug and alcohol addiction.
Just Reinvest is the leading NSW non-profit organisation lobbying for programs to assist disadvantaged communities with high-crime rates.
Managing lawyer Sarah Hopkins explains that the organisation focuses on remote Aboriginal communities because "[m]ore than 50 per cent of children in juvenile detention are Aboriginal even though they only constitute around 3 per cent of the population."
The Bourke program
Justice Reinvestment programs are tailored to the needs of their targeted communities.
As part of the Maranguka project in Bourke, resources have been directed towards addressing low-level crime, youth crime and domestic violence.
The trial helped fund Bourke's Early Years Transition Centre which assists disadvantaged four-year old children to get ready for formal schooling, so they aren't left behind when they start their formal education.
Money has been spent teaching young people to drive for free, in order to address the prevalent crime of unlicensed driving, as well as assisting with paperwork such as birth certificates and driver licences to reduce the number of other driving offences.
Funds have also been allocated to education and support programs in the area of family violence, as the town has one of the highest rates of domestic violence in the state.
Police have helpfully paired up with counsellors to identify and educate those at risk about the effects of such violence on couples and children, and strategies have been developed to prevent violence before it happens.
Money is also being spent on housing and employment support, and mental health and drug and alcohol programs.
The results
The initiatives have been instrumental in contributing to significant falls in offending, including the following drops between 2015 and 2017:
18% for major offences
34% for non-domestic violence related assaults
39% for domestic violence related assaults
39% for drug offences
35% for driving offences
Rates of reoffending have also fallen significantly.
Good value for money
The results are consistent with justice reinvestment programs implemented in the United States.
Research in that country suggests that such programs are far better value for money when it comes to reducing offending than traditional 'enforce and punish' approaches.
The Washington Institute for Public Policy, for example, found every $1 spent on preventative programs resulted in savings of between $3 and $5 in enforcement costs due to corresponding decreases in offending. This, of course, was in addition to the immense social benefits of having less crime.
And a study by Deloitte Access Economics suggested that $111,000 can be saved per person annually by diverting non-violent Indigenous offenders with drug problems into treatment, instead of sending them to prison.
Police engagement
Inspector Andrew Hurst of Bourke Police emphasised the importance of police involvement in community-initiatives, including volunteering to help young learner drivers "get their hours up" to become eligible for their licences.
Inspector Hurst says there has been a noticeable improvement in attitudes over the past 12 months, due to the increased mutual respect between those at-risk of offending and police officers.
"We're working a lot more closely around youth engagement and family violence. The closer we work together the better," he remarked. "The collaboration is geared to problem-solve rather than us using arrest as the only tool in the kit."
Further action
Maranguka executive director Alistair Ferguson was among a coalition of more than 35 human rights, justice and community organisations who have recently pleaded for the federal government to place a greater emphasis on community-based initiatives in the effort to reduce crime.
The organisations have called on the government to adopt the recommendations of the Australian Law Reform Commission's Pathways to Justice report, which was tabled in parliament more than six months ago.
The report recommends establishing a national justice reinvestment body, supporting justice reinvestment trials around the country, and developing national criminal justice targets.
Ms Hopkins of Just Reinvest says it's time for governments to properly fund such programs. "The experience in Bourke demonstrates that the solutions to this national crisis lie in community-led initiatives," she stated. "We need to build communities, not prisons."
Receive all of our articles weekly